Great work, little information or smaller piece, its #shortstreetart...
Based in Montreal, Zoltan Veevaete, street artist, painter and digital designer, combines manga and SF in his paintings and murals. Very strange works...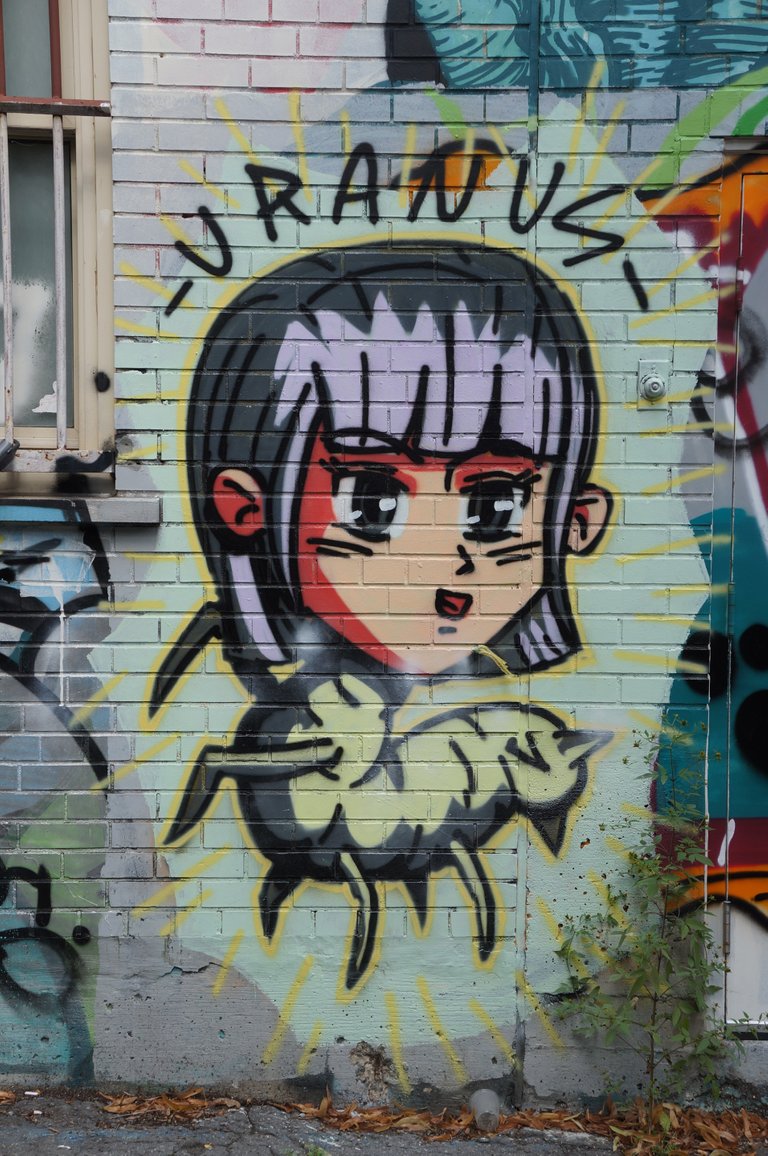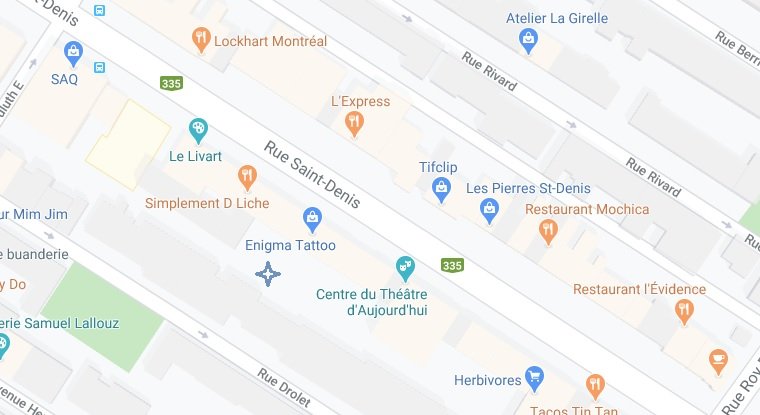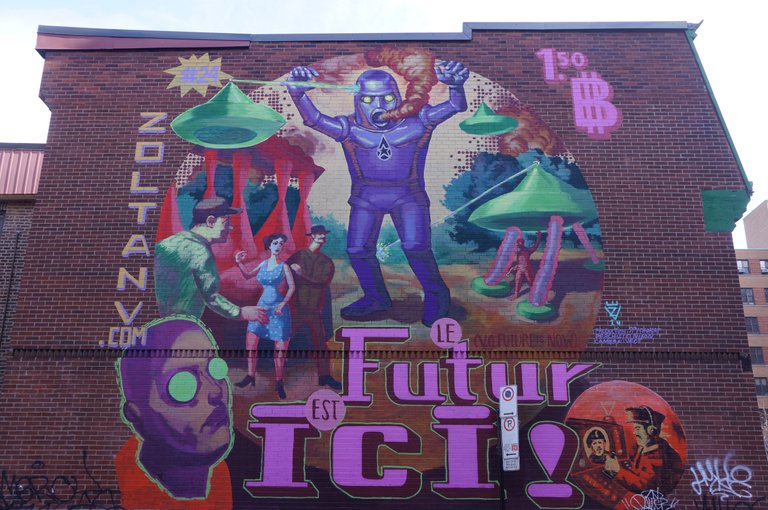 More about him Street Art #033
You can find on the website of Galerie C.O.A. his paintings for his last exhibition The Screen's Tunnels . Worth a visit...
Old Posts about Short Street Art

#57 Lost Claws, Montreal
#56 VictArt Louis, Montreal
#55 Medor, Montreal
#54 Tea Rose, Montreal
#53 Drak (?), Montreal