---
Highlight best from the blog what happened during the week. For those who wasn't active certain days and maybe missed something interesting, so you can look here in this digest
Enjoy!
---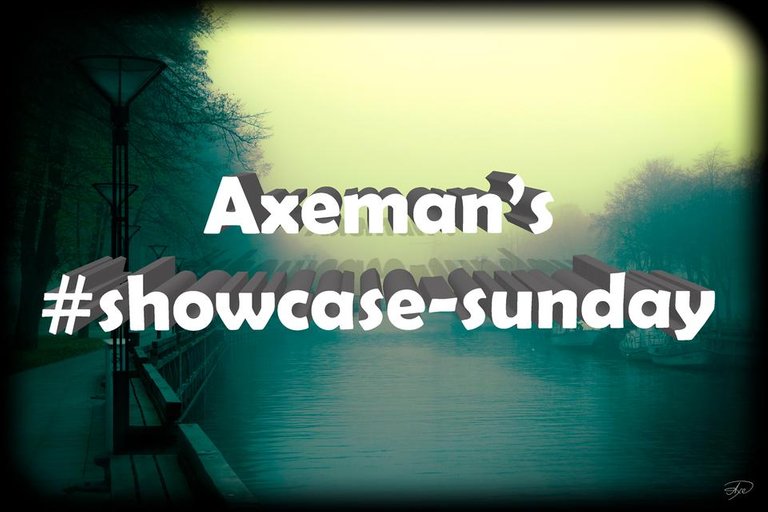 #1 Autumn Etudes and Mushroom Kingdom - A Visual Story Part 2 (14 Photos)
Second part (and actually not yet the last one) from a few days ago walk around at Curonian Spit forest, just passing by small ferry to other side of the gulf from Klaipeda
As already have mentioned before, this place is almost untouched and is under protection of UNESCO.
Very special type of the forest and easily accessible actually just in 10-15 minutes depending on a ferry schedule
It is very moody and colorful during late Autumn and with a special scent of a mushroom too :)
Enjoy the story!
Be sure to click on the image to view full screen!

#2 Monday Missions Entry - HALLOWEEN FUN - Spooky and Creepy... a Visual Story (21 Photos)
Probably this is not really native Lithuanian tradition, but for last 10th years it become really popular here to to cut out various interesting figures out of pumpkins to be presented at a Halloween night. Even some festivals and competitions are starting here or there attracting a lot of people to make some art as well as to come and to see
Be sure to click on the image to view full screen!

#3 PHOTOGRAPHY POSTS HIGHLIGHTS
From this summer photoshoot with a gymnasts team. Effective red dress and vertical shooting point. Excellent model
Natural light only
---
Black and white version of a street fashion portrait from Girls'n'Cars series shot few years ago for a calendar
Amazing combination of perfect model and stunning Corvette.
Low shooting point to get much of dynamics and more unusual composition
Natural light only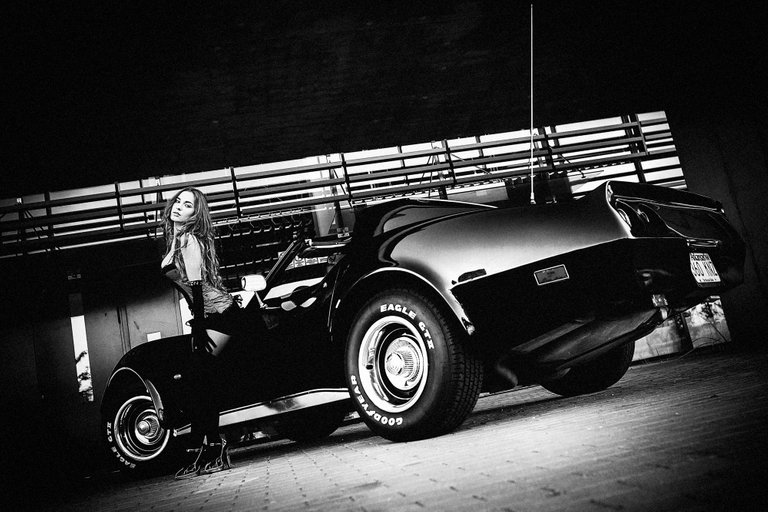 Be sure to click on the image to view full screen!
---
If the possibility to meet Phoenix in the skies happens rare, but still yearly, this Fire Demon was truly something outstanding. Though, I can remember saw couple Sculls in the clouds too.. :)
Shot early morning on sunrise at Northern Cyprus rocky coastline.
Unbelievable view...
Be sure to click on the image to view full screen!
---
New photoshoot in some Dark Fashion style. Scull idea, but done with a jewelry elements.
Studio portrait with 1 light only and a bit higher shooting point. Odten brings some different feeling...
Be sure to click on the image to view full screen!
---
There is No Beauty without some Strangeness
Well, Halloween is a trend... So why not to make something more special than before? And thats the newest photoshoot just from yesterday evenin with very special and creative pumpkin make-up.
Spooky, but still beautiful!
Studio shot with one light only
Enjoy the Strange Beauty!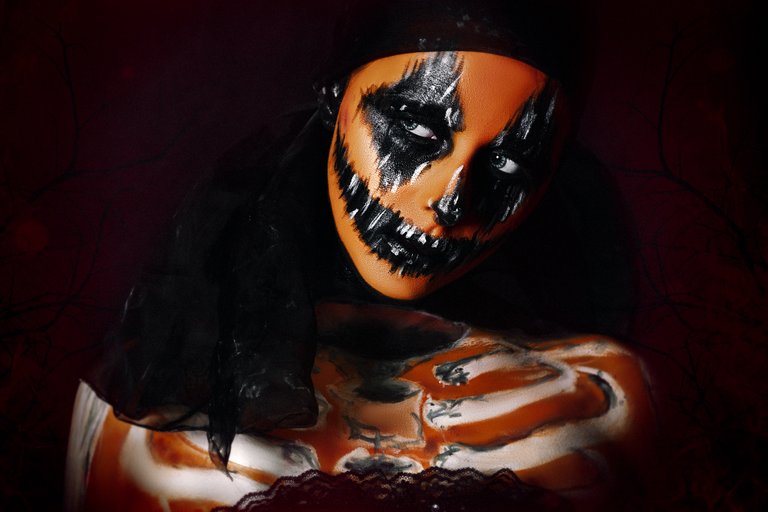 #4 DAILY COINS SETS AND NUDE PHOTOGRAPHY YOU CAN FIND IN MY BLOG AS WELL

All photos are for sale in HQ digital format for Steem/SBD, please contact if interested
at discord axeman#3904

If any questions regarding photography settings/conditions, please comment

Upvote if You LIKE / Follow if You LOVE
...live for the moments You can't put into words...




Solely curating PHOTOGRAPHY. To support You can
Follow the Trail either directly delegate with SP

From now on You can buy my works in hi-resolution digital format for ETH/USD