When leaving everything behind and to live "on the road" becomes a reality, at the moment when you're on the way to pack your bag, there is also the thinking about some "values" to take with you, who can be helpful in many ways. The one thing you can use to "barter" when needed. This is one of these items I carry with me since. (Dough not sure if I would really give it away just like that.)
I present you this coin, which was a present from my grandma 45 years ago, to "show it off" to @thekittygirl, who must have a huge collection of shiny precious little things... 🙃
The 5 Swiss Francs Silver Coin
Swiss Constitution Centennial, mint date 1948.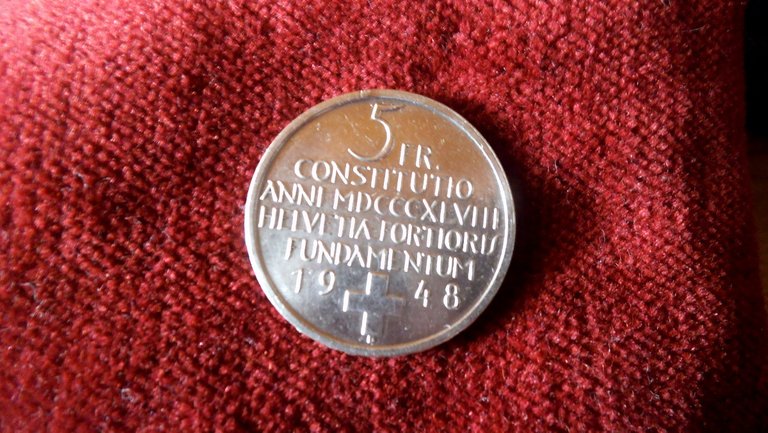 Most numismatists must be afraid of the fact that since granny gave it to me, I often carry it in my pockets without any special protection case or whatever. 😏
---
On the reverse side it says:
Constitutio
Anni MDCCCXLVIII
Helvetia Fortioris
Fundamentum
wich more or less translates like
Constitution
Year 1848
Switzerland Stronger
Foundation
---
On the obverse side you see a seated woman (Legend Helvetia) and a child, facing left, holding some plant.
The mint place was Bern, it has had a weight of 14.94 gram of Silver (.835) and a diameter of 31mm. I say had since some of the silver is now in my pockets, I guess. Ha!
---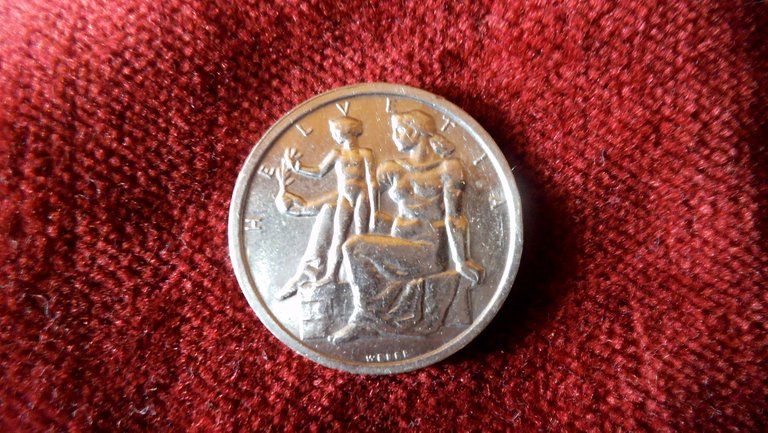 Since this is the only silver coin in my possession, it will be my one and only post in this category... for now! Hope you like it!
---
Peace Love and Grooviness
Dan "The Dude" Mondoshawan
---
Respect Your Nature!
Be Impeccable With Your Own Word!
Handle Everything From A Neutral Point!
Be Sincere / Honest!
Find Truth By Asking Kindly!
Always Give Your Best To One And All!
---





---
|| All content is my own intellectual "property" otherwise you'll see a source indicated...||
---
♫ ☕ ❤️ 😊 😃 😂 😎 😁 😉 ❤️ ☕ ♫