SPINVEST-NEO UPDATE! Already surpassing 60,000 DELEGATED NEOXAG-POWER!
NEOXAG EARNINGS have exceeded 80 on the first post, less than ONE day old!
This is due to the strength of the community, NEOXIAN CITY, and in my humble opinion, the solid platform of the SPINVEST Token as well. CHEERS!
Here's the proof of the Delegation levels "screenshot":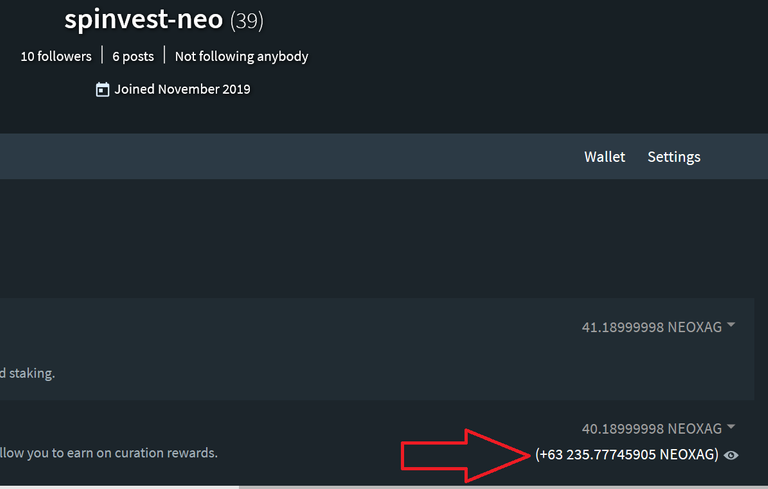 Seems as though the Spinvest Community is also gaining members from the very active and vibrant NEOXIAN CITY Dwellers 😎 This is great news, two healthy, young tribes working together to make both Stronger and More Economically Sound. Plus the previous LEO Fusion, proven to be beneficial for both...
...Thanks to ALL who have delegated, and we need to have a meeting on payout schedules. It will be monthly and I also propose that we have a 'snapshot' every month on the last day which we will base the payouts on the percentages of the delegators. Anyone joining in the last week or 10 days is slotted into the next month, to avoid pro-rating nightmares
😱😲😜😂🤣🤣
---
---