How I Increased post payout from 2.5 Hive to 5.8 Hive just by using great tags and writing good stuff.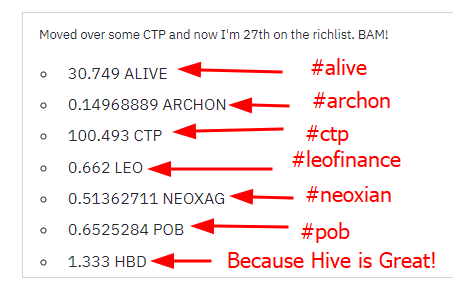 I went through each one of these this afternoon and calculated the amount of Hive each token reward was worth. That way when I am reviewing my posts, I can have a better understanding not only of which post earns me the most crypto, but also which TAG or TRIBE it is that is addition the most reward to the posts I create.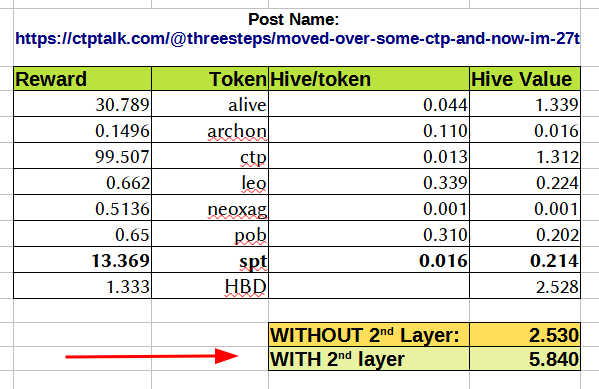 In this example, I tagged my post with the same tags I am using on this post. I received some comments last time, so I wanted to go over a few of the use cases of some of the tag on this post:
I round out my tags with #neoxian, which nets neoxag, and #proofofbrain which pays POB tokens.
I added SPT tokens to my chart. :)
I've also started tracking #spt on my posts, since I am staking this token to increase my curation rewards and voting power on the SplinterTalk.io front-end, now that I play SplinterLands. Per this post there's a great explanation on how they use the @monster-grinder and @monster-curator on posts that use the #spt tag to reward good content.
If you're like me and you already blog AND play SplinterLands, then using this tag is a no-brainer when your content shows how folks that leverage SplinterLands can increase their earnings. It was this aspect of the game that attracted me to it to begin with.
This has also added additional value to my posts.
What's in YOUR wallet?
With the sake of sounding like Samuel L. Jackson, what crypto is in your wallet? Leave a comment below and let me know which tags you use and their use cases. :)
I hope the last few posts I've done that discuss tag usage help to clear some of the confusion I've seen recently on which tags to use where. When in doubt, read other posts that use the tag and see if your content matches in content.
Peace and Love,
-Rob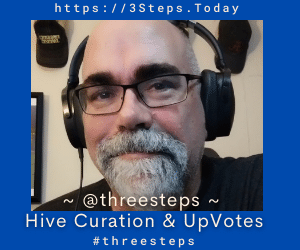 ---
---