Hi guys!
Fantasy Premier League GW20 finish to my team with 59 points, +5 than average.
De Bruyne with 28 points help me so much!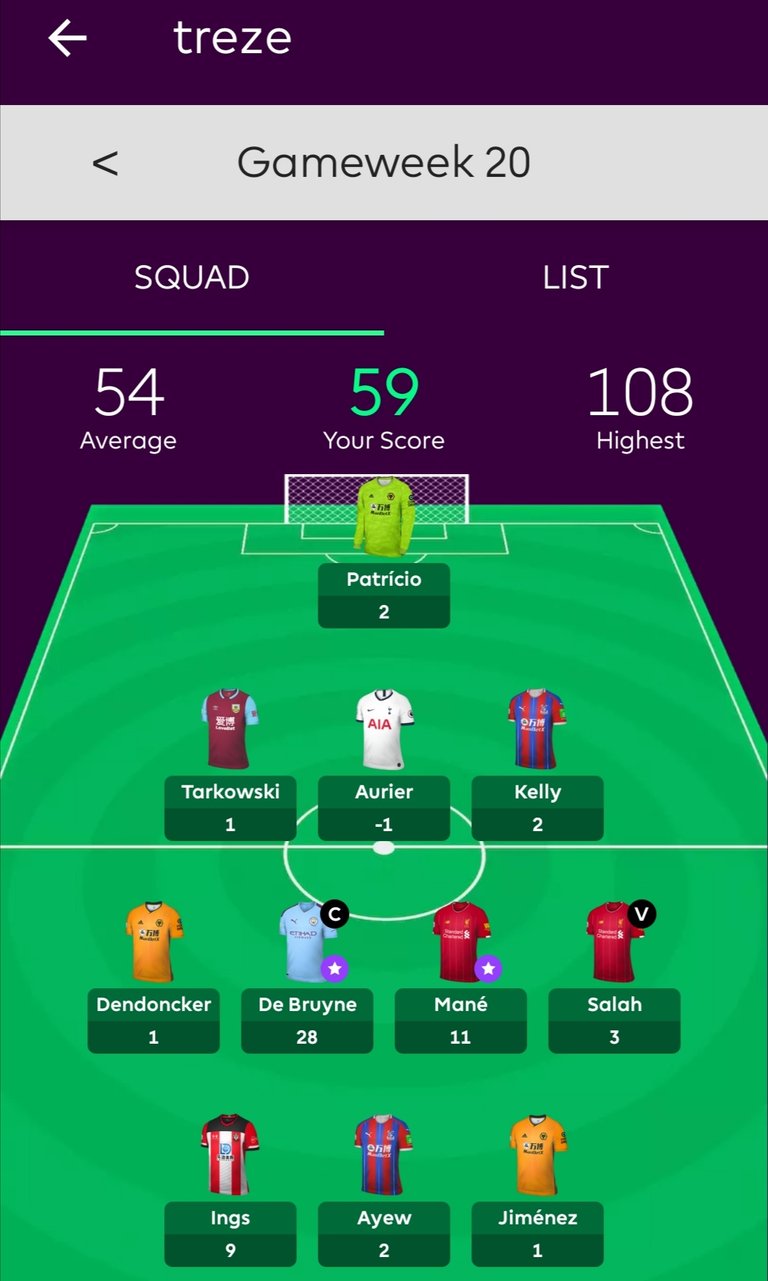 For GW21 Ederson return for goalkeeper, and Evans will substitute Kelly is in defense.
I will maintain Salah as Vice but Mané will be my Cap.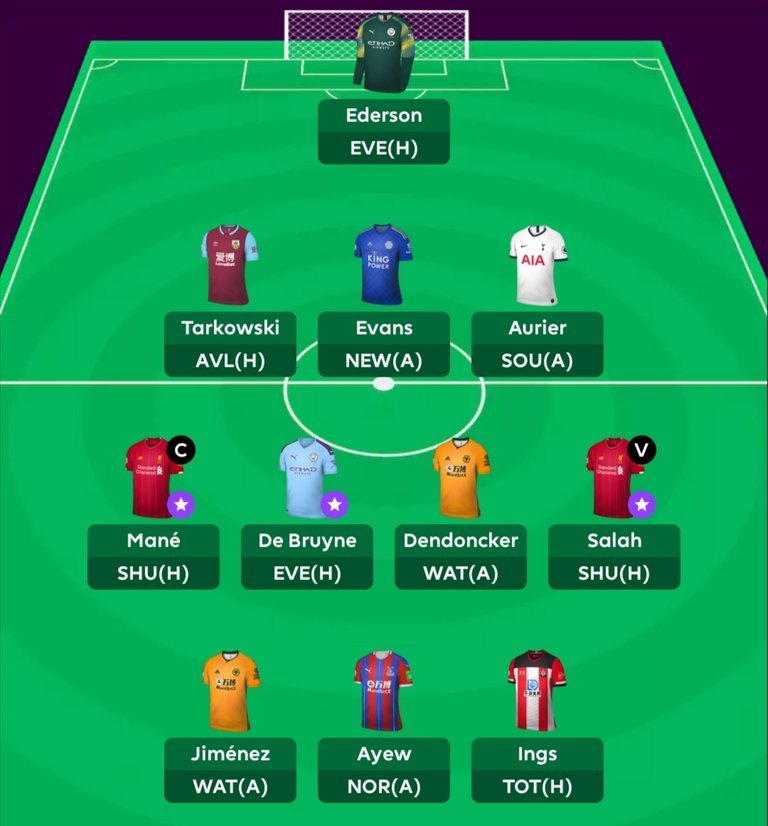 Let's see if I can reach more than 60!