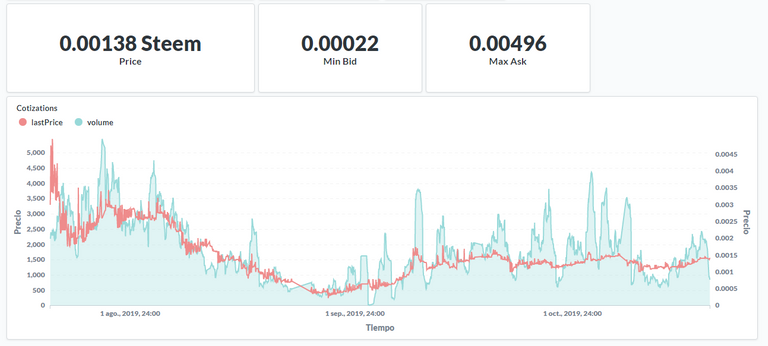 Source: @yuritonkov
This graph represents the price of the SPORT token for 3 months, which is more or less its entire life. After a decline in its initial stage with very high volumes has bottomed to 0'00022 steem and then has climbed to mark the first week of September maximum 0'002. Since that date, the maximum has not been exceeded and therefore we can not consider invalid the downward trend originated 3 months ago. In any case, this stabilization is the previous step to a continuation of the tendency to surpass those 0'002 of September. If this is confirmed, it will also be consolidated as a token to be taken into account within the tribes of steem engine.
Of course, another big unknown is that it will happen with all these tokens with the appearance of the SMTs.
We will keep you informed.