I'm glad that I was able to reach the Diamond III league again this season. I did not expect this to happen to be honest because it was just one time I reached this league in the past and I did not think that it will happen again this season as well but I was fortunate enough to reach this season again. Now I will be able to open 40 loot chests from the quest rewards.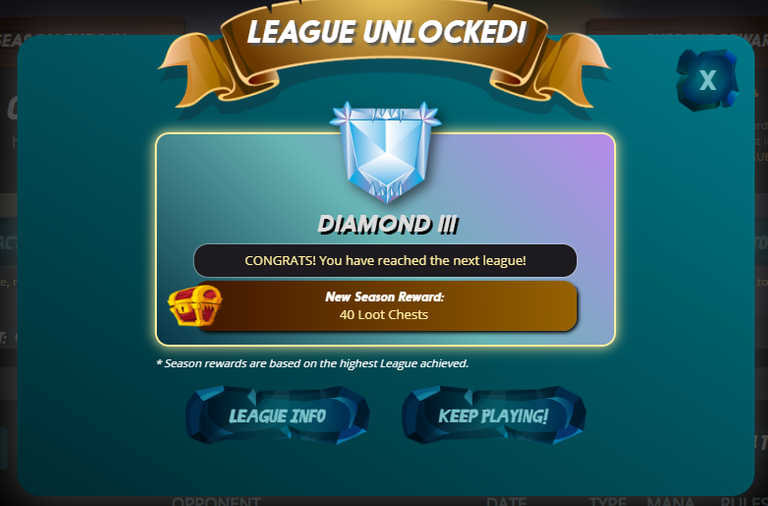 After reaching the Diamond III league, it is getting very difficult to complete daily quests. I have been trying really hard to progress with my ratings but it is not happening. I should also admit that I have been trying to use water splinter and increase the rating but I feel my water deck is not fully ready for high-level leagues.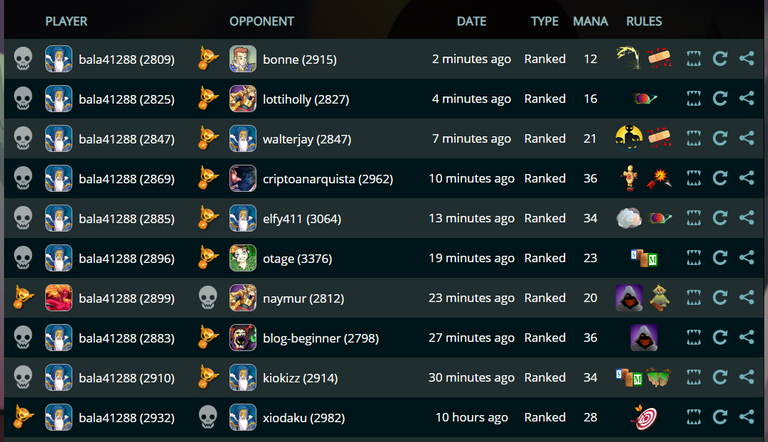 In the above image, you can see what is happening to me in terms of league progression. I have to say that I have been a little greedy in already trying to hit the Diamond II league which will take few more seasons or only after I upgrade some of my cards. But there is no harm in giving it a try right but I have to also mind that my quest completion should not be affected because of that because if I claim the rewards from the quest by being in lower leagues, I will end up getting only less number of loot chests.
As you can see that the process is not going very well today, I'm going to be trying again tomorrow as I have already used my Energy capture rate very well. I'm going to somehow try and complete at least one daily quest in the Diamond III league before the end of this season.