4700 - at last!!!
| EN | RU |
| --- | --- |
| This season it was very difficult to overcome the mark of 4700 rating points. I managed to get into the Champions League on the last day of the season. I am very glad that I was able to do this !!! | В этом сезоне преодолеть отметку в 4700 очков рейтинга было очень сложно. Попасть в Лигу Чемпионов мне удалось лиш в последний день сезона. Я очень рад, что смог это сделать!!! |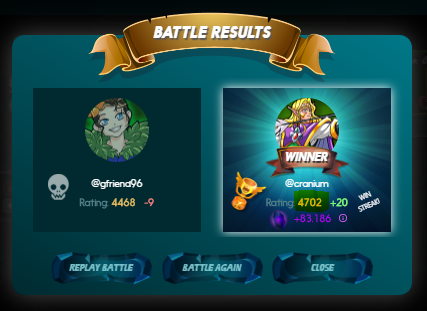 | EN | RU |
| --- | --- |
| Thanks to this, at the end of the season, 150 cards will be waiting for me as a reward for the season. | Благодаря этому в конце сезона меня будут ждать 150 карт в качестве награды за сезоню |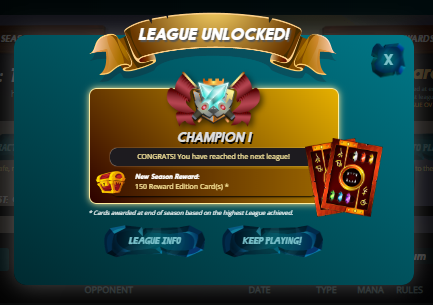 Appreciate life. Good luck to you.
Цените жизнь. Удачи Вам и добра.
---
---