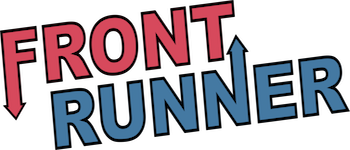 I've seen many of the issues that people have raised about the Immortal Gods, and wanted to throw my opinion in.

Competitive Balance
While I think its healthy to have a competitive balance, it might take a little longer due to the speed at which @clove71 was able to assemble her team. That's ok with me though. The guild wars are still months away from what I can tell, and it will be a challenge to all of us to rise to her level. While everyone would like to be the leader, the real world dictates that isn't possible, so we at @teampossible will challenge the "gods" and I would expect the same from @jarvie @glory7 @stefan and everyone else's respective teams.

Clove's Nature Is PERFECT For The Game
One fear in the arguments that I've seen is that people are going to leave thinking the game is now "stacked" in the "gods" favor. And I would agree with this argument if many of the whales I've seen on Steemit were in charge. However, that *IS NOT the case. Clove is in charge. And in my opinion, she is by far the most dedicated person I've seen regarding the Splinterlands/Steem Monster project.
Clove stands head and shoulders above everyone. She has stayed up late giving cards and packs away. She's streamed games, pack openings, given starter decks, manned the discord, and run tournaments. She has given selflessly the whole time. Without question.
Simply put, Clove cares about the game. She cares about the people that play the game and about making sure that it is a fun and enjoyable environment. I have NO FEAR WHATSOEVER that Clove will be involved with anything that destroys the game.

Summation
While it looks like the "gods" are out in the lead for now, I see absolutely no reason for concern. That's how all leagues start with somebody in the front runner spot. And as far as their horde of good players being damaging to the game's image, I couldn't think of a better leader to be in charge than @clove71.
I've been here since the beginning and I'm truly thankful the "gods" are led by @clove71!