Hello Everybody,
Ahh the same type of quest reward is becoming a curse. Although I am not playing but I do have an investment in the game which hasn't recovered yet. Well, some happenings are really good for this game.
The Halving promotion is going on but I'm not participating in it as I don't have the plan to invest more in this game. I'd rather invest somewhere instead of this game.
Apart from it, I received the ALchemist Halfing epic card as an airdrop. Hopping to get some so that I can level up and use during battles to check how much it is powerful or not.
The reward claimed by this account today...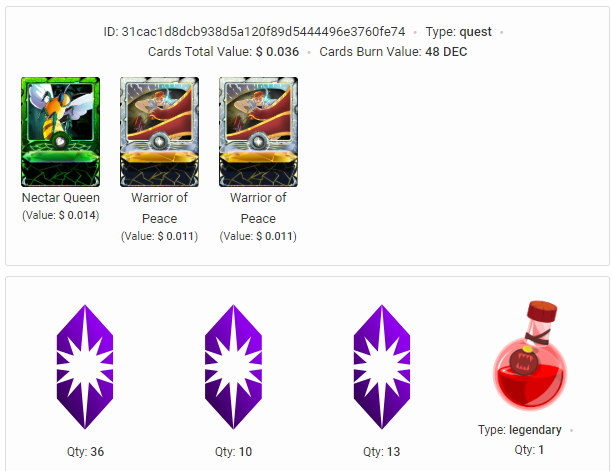 ---
...this is a quest reward. Nothing new in it. I'm on Dimond III League atm so I had to open only 7 chests. See what shit I got. xD
~ Adios

😉😊😊😉