Hello Everybody,
Our holy month is just going to be finished in the coming three days then I might not be Up here at this late night. Thankfully, the month went smooth and cool as usual. Now we all are planning to get some shopping done for our holy festival which is coming at hand. We used to shop for ourselves at every festival with more excitement and spirits. I'm sure this week would be wonderful for all of the Muslims in the world.
I heard that SM is going to move on Hive Blockchain permanently on 1st June 2020. I must say this is a very positive way thing for Splinterlands. SM will left STEEMIT soon then I'm sure there will no better project exist. STEEM is almost died due to their owners' silly mistakes. How poor!!
The reward claimed by this account today...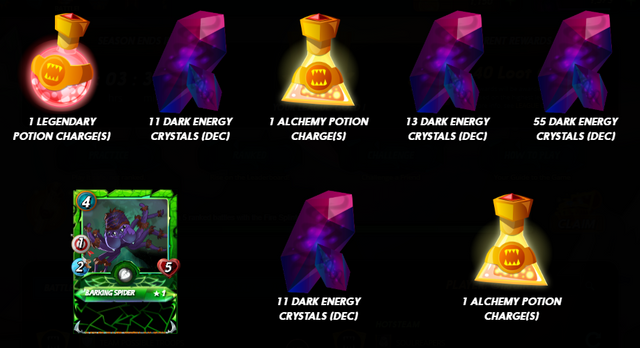 ---
The quest was with Fire Splinter!! This what randomness I received!!!
~ Adios

😉😊😊😉