Hello Everybody,
Happy Friday to everyone!! And, Happy Jumma-tul-widdah to all Muslim Ummah from all over the world. We finally successfully entered into the last Ashra which is also going to end in just two to three days. I'm lucky that I blessed with another amazing blessed month in my life. Hope I could see many more like this.
Uffffffffffff what a hectic day it was!! Friday is always full of household and body care routines. Even after Eid, I will be very busy till the next year then I will be here to post only stuff. xD Money is a question though! xD
Okay, soooo today I completed the quest by myself of my own account where my lucky hands claimed the Kraken regular legendary. Though I was desperately waiting for it to turn into gold. Well, smoke it..xD
The reward claimed by this account today...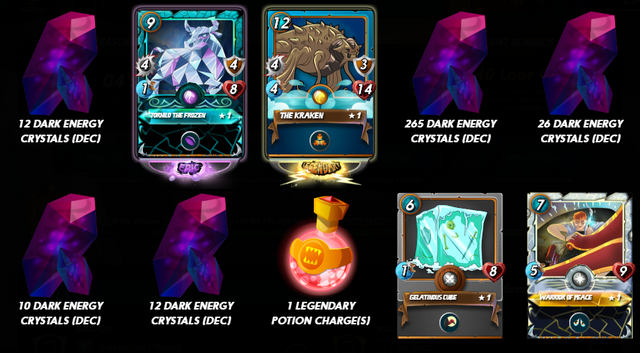 ---
The quest was with Fire Splinter!! This what I received today. It isn't cool!!!
~ Adios

😉😊😊😉