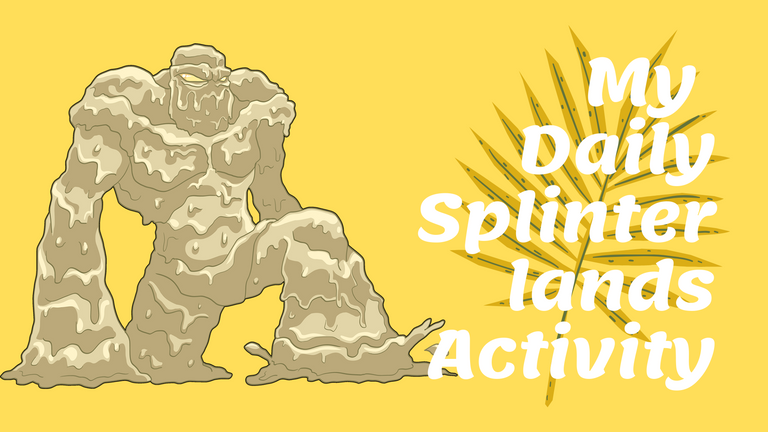 Hello people of splinterlands!
The air is heavy, the sky is black ...
Welcome to my dail steemmonsters activity: blog #20!
In here, we talk about splinterlands, mainly my of daily quests, tournaments and exciting decks, gameplays and news.

My Current status:
I am currently at Diamond II, holding 3218 trophies currently.
DEC meter is at 93.71% currently.
I have a 100% gold foil potion activated.
Again bought a mystery potion 100% and got my 5th reward. It's a silvershield archers this time. :)
---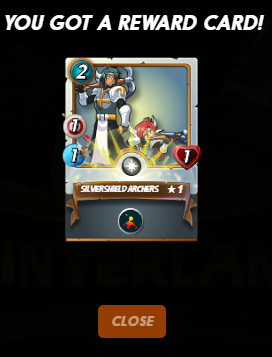 ---
My ECR rate is in a good position and I have successfully completed the current quest.
---

Daily Quest rewards
Today, It was a fire quest. completed just now.
---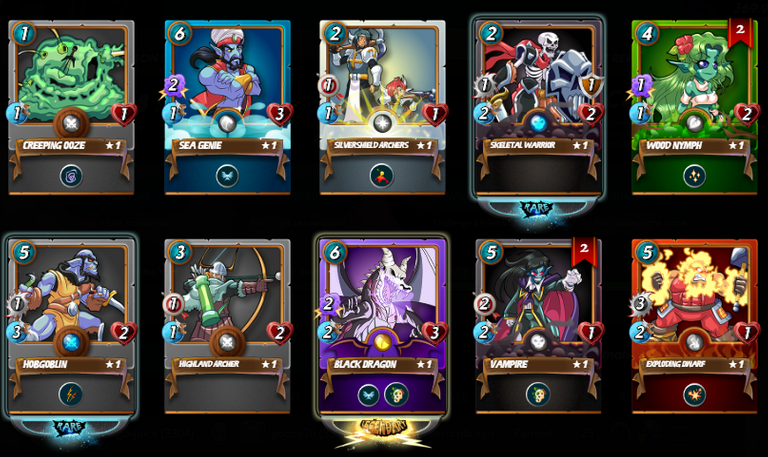 ---
Heron quest cards
---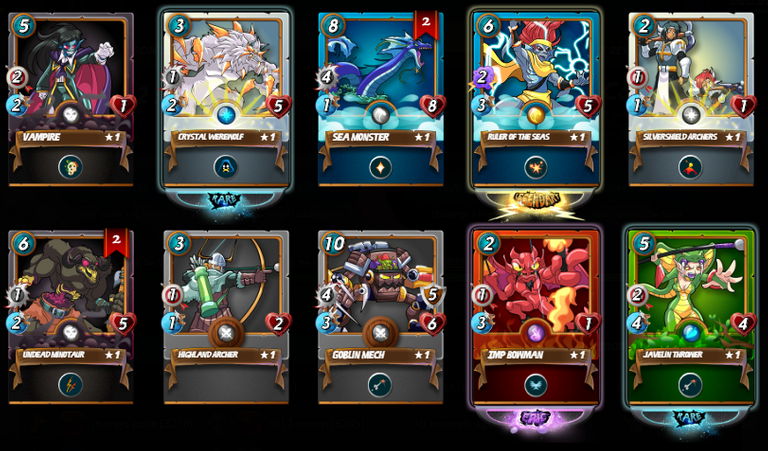 ---

Guild Status!
---
I am an honourable member of The Guild of Neoxian.
---
We are currently at 7th position in the top guild list. We are now a level 8 Guild. Even before the Guild, our Neoxian server had a separate #splinterlands_channel and Mr. neoxian prohibits all kinds of non-splinter talks in there, actively.
Not to mention that without help of neoxian and zaku, making this guild to level 8 was nearly impossible.
We have some great players in our house. I am sure you all have met with @zaku @xawi @planosdeunacasa @chrismartinez @ifeoluwa88 @bala41288 @aamirijaz @burlarj @shoemanchu @akomoajong @axeman and @adelka.
---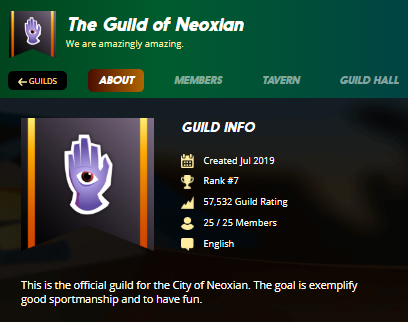 ---
We have upgraded our Guild to level 8. All the members are really excited! Soon we will reach level 10 I hope!
---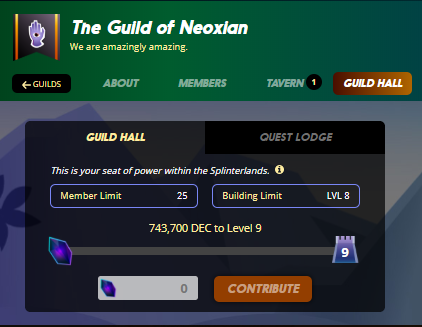 ---
Our quest lodge is level 6 now. We are getting 7% dec bonus per ranked match win + 4% discount on shop!
---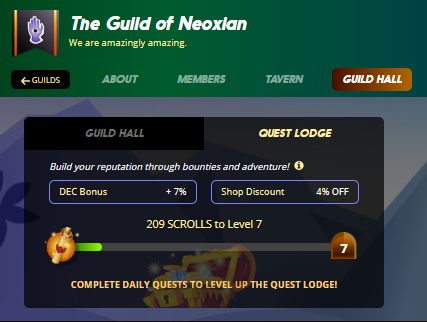 ---
I want to thank all our guild members for the kind contribution.
You can check-in any time in our discord server where we are active all most all the time!
See you in my next post!