Hola untamed masters!
How much are you enjoying the brand new untamed cards?
Yes! They are powerful, they are huge in numbers, Shinning in their polished untamed foils.
Now, its a pain for me to not to buy more packs earlier. But I am thinking to buy and make them high level, one after another.
---
---
So, I decided to buy my first card, I searched the market for all the new untamed monsters including the gold foils and promo cards. Among them I thought this one above should be a kickstart of my untamed journey.
---
Why Goblin Thief?
We all know that till the opening of the untamed series, there was no sneak melee monster under earth element. We have a Goblin sorcerer as a sneak monster but. He is not a melee warrior. So we don't get an extra pair of hands when it comes to melee or super sneak matches.
I bought this gentle goblin in gold foils and made it level 7. At level 7 this enter the field with 3 sneak attack with 4 speed and 4 health. Besides sneak, it also has another ability, that is shatter. When it attacks, the defender enemy's armor gets broken, if any. Now i can attack with my deck containing goblin thief, elvin cutthroat, brownie, cocatrice and possibly lord, flesh golem or earth golem.
---
---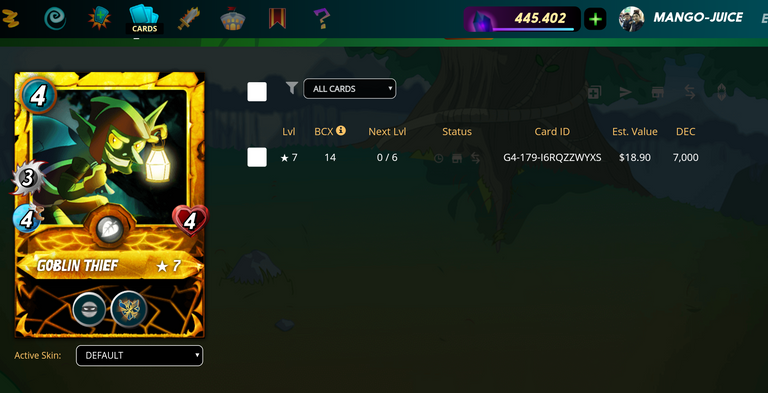 ---
---
Now, let me try this deck on ranked matches
and I will tell how it is working, probably with 2 or 3 days.
I also want to know what is your favourite Untamed card you are using and why?
Answer below in the comments, I will gift one untamed goblin thief to the best answer!
Now, let us have a look at my daiy activity.
My Current status:
I am currently in Diamond II, currently holding 3158 trophies.
DEC meter is at 95% currently.
My ECR rate is in a good position and I have completed the current quest.
---

Daily Quest rewards
Today, It is an earth quest.
---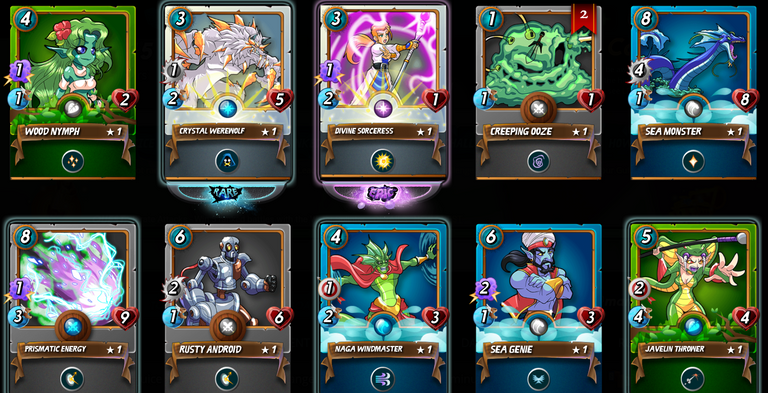 ---
Heron quest cards!
---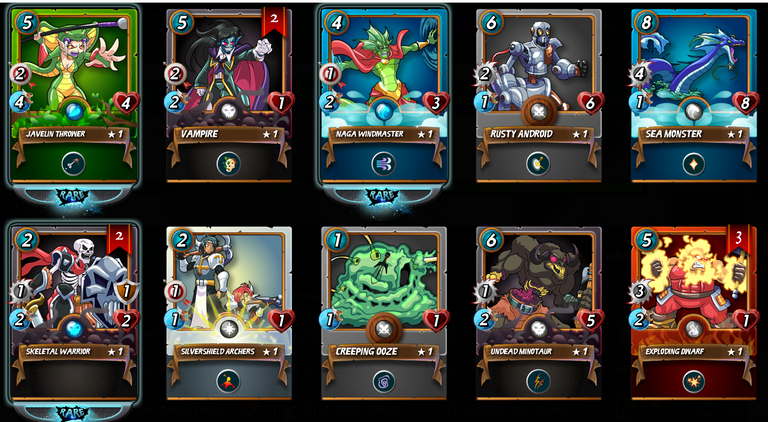 ---

Neoxian guild status
We are doing really great. We are holding 6th position, and we are a max levelled guild.
---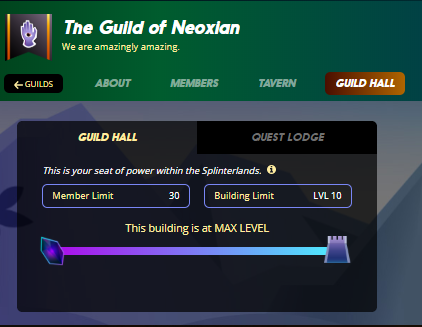 We have finally reached the max level.
---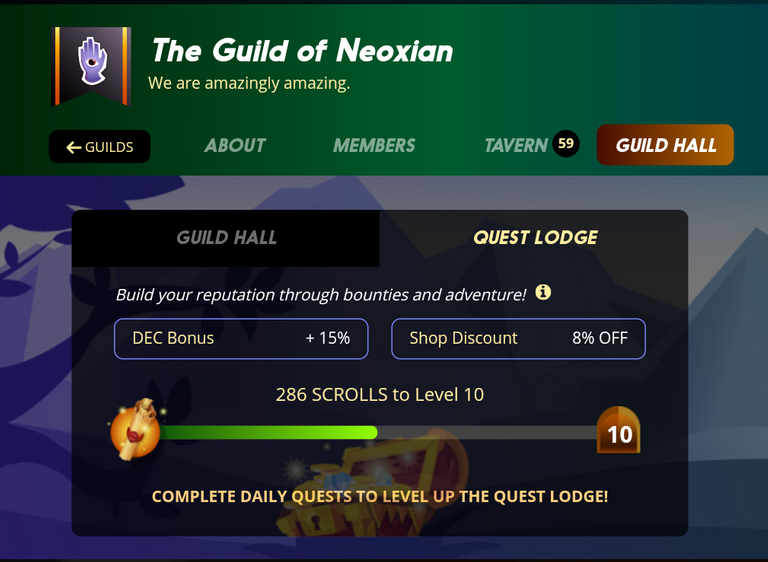 ---
Total 286 quest remains to reach the next quest - level 10. We are getting +15% DEC for every ranked match win and +8% dec shop bonus currently.
Now we have to upgrade our quest guild so that we can move to the next tier.
Alright guys! See you in my next post!
Until then, keep fighting friends....
---