Hey, Steemians,
you just wake up to check in for the Diamondleague gold card tournament and you get a discord notification that a gold card has been sold.
My Lord Arianthus was sold shortly before the tournament and brought me a lot of STEEM which I will power up in the course of the sale. (this post is 100% PowerUp too!)

The Goldcard-Tournament
After I then checked in and wished with a teardrop the Lord Arianthus back for my deck, I was still able to achieve a victory with my low cards. There was 7,500 DEC for me, because I still ranked in the last 16.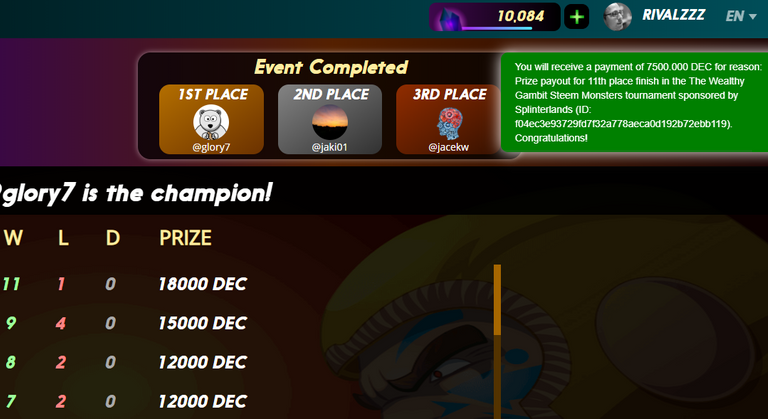 congrats to @glory7 to winthe first major Tournament and congrats to @jaki01 for the runner Up!
So a Saturday can begin...
do you already have successes in the weekend tournaments?
This post and all your comments are eligible for the following upvotes:
special thanks to @flauwy who selected and designed this!