Heya splinter fam's
Another Rare reward card is done and dusted. It means I just maxed out my another rare card. I have been upgrading my all rare collection for the past couple of weeks.
Skeletal Warrior is one of the best rare reward cards however it is just 2 mana so guess what I love low mana cards. I love all the 1, 2 and 3 mana cards. They can be very useful in low mana games.
---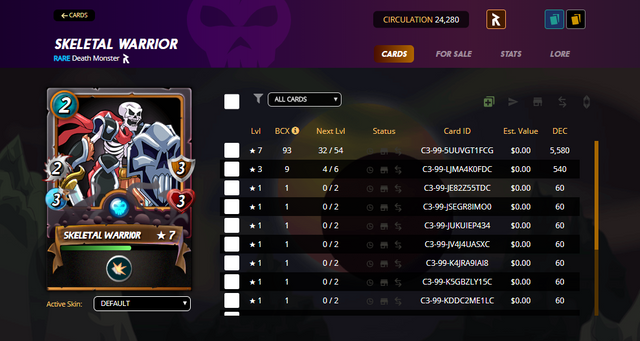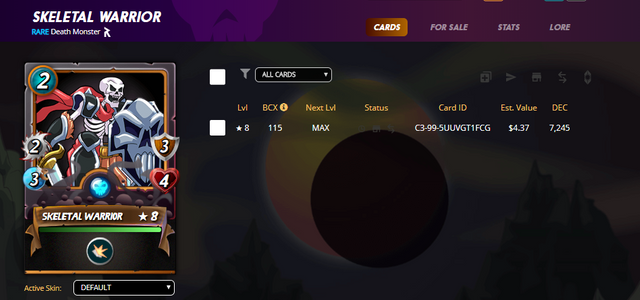 ---
Do you know what's the best ever feeling? when you upgrade your cards to max level. My new hobby is buying cards now lol :P XD
SKELETAL WARRIOR
Skeletal Warrior tends to be a cool card when it comes to reducing the ranged or melee attack. Yea it has shield ability which makes it cool. A most interesting fact about its shield is it is embedded with the dark matter which has the ability to bang fear into the living. I think that point alone is enough to elaborate it well.
So this one is my new achievement of the day. Today I had a life quest which pissed me off and didn't want to post about that. I tried to sleep but couldn't so I decided to buy cards. I started exploring my card collection because I decided today I will upgrade at least one rare so there is that.
Pro tip: when your quest pissed you off then treat yourself with a nice cool card :p XD
That's all for now see ya