Heya,
If anyone asks me what are you addicted to then clear shot my answer would be @Splinterlands :P XD
I am giving exams nowadays and tomorrow i have most difficult one :P. Right now according to PST time its 10.50 p.m and i am going to sleep finally lol yea i have been awake for the last 36 hours approx.
Last night I tried sleeping but it was useless to attempt so much stress etc whatever....
I've been locked in my room for the last few days and no one is allowed to disturb me i am about to sleep because i want to awake fresh for my exam. So before going into the sweet dreams world i thought i should post my sm post XD
If during my exams i still manage to play splinterlands then I'd say it is because of addiction. I am damn addicted to this game. Though my quests ain't that much hard. These days it takes a few minutes to complete my quest.
I've been taking a screenshot of quests but i wasn't able to post them.
There were many excuses for not posting like.
I am sad no mood to post anything
laziness biggest factor :P
procrastination blah blah etc :P XD
Best ever excuser award goes to me :P
Alright, People of splinter world my current league is Diamond1. I know you guys ain't interested in knowing that but whatever XD
Today i completed my quest in diamond 2 and i was just a few points away from Diamond 1 so i played some extra battles and then claimed my reward cards in Diamond 1
Today i had to complete my quest with #Life splinter. Dunno why but I've been getting life splinter for the past several days. I dont hit change quest option because i feel i'll get death instead and no death, please XD
My quest reward Cards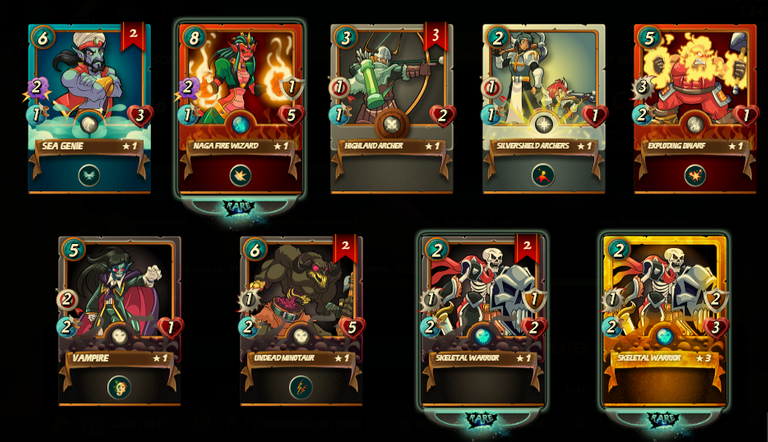 Oh yaay i got rare gold foil umm finally something good after many days
Some more quest reward cards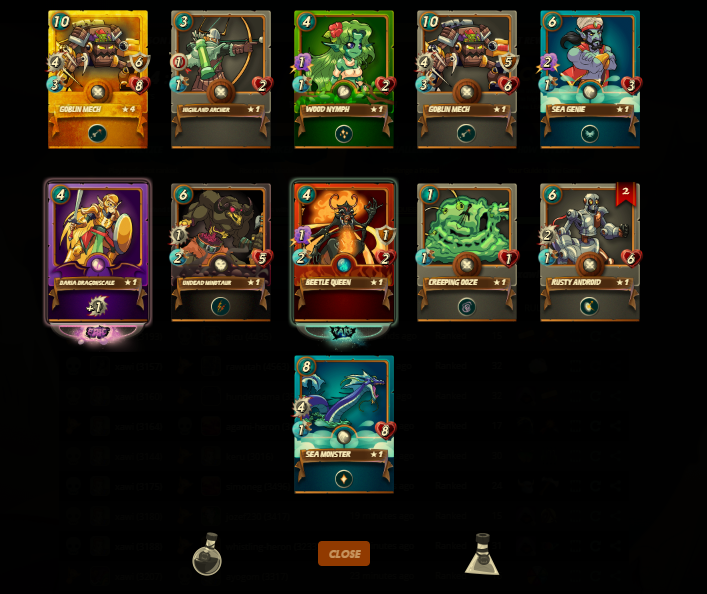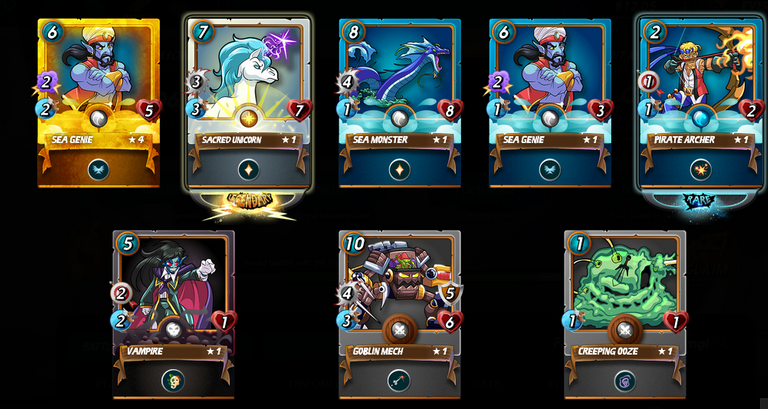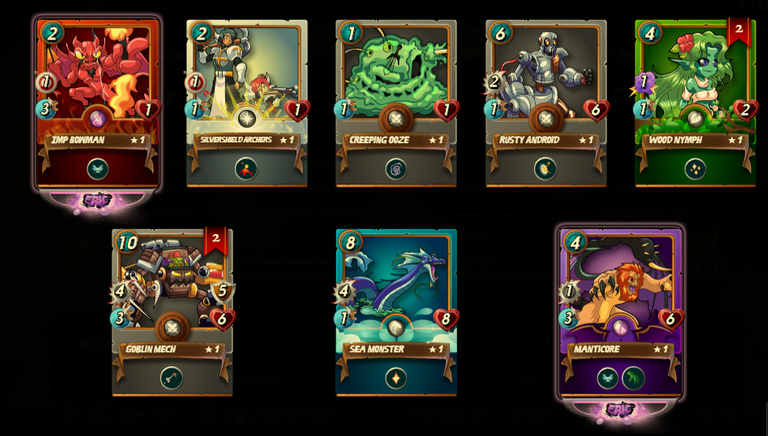 What is popping in splinterlands.
I have not been active lately i only login for my quests but I've heard about some Kickstarter campaign i honestly dunno much about this right now i saw this on the home page of splinterlands. Also, a pre-order untamed sale is going on. and before the first airdrop, you need to purchase.
All the best to all buyers
My recent investment in Splinterlands
I buy whenever i see some good discounts on alpha cards. Sometimes i buy with decs and some time with steem


I bought #ClayGolem BCX 13. I really wanted to upgrade this card and now i have level 5 clay golem. Only 1 more clay golem required for level6. This card is useful when you get #ReverseRule.
It has 2 great abilities. #Void and #Enrage. Quite a useful card.
Ok, that's all, for now, see ya take care.
I started writing this post at 10.50 p.m and now it's 11. 20 p.m. Darn it took 35 minutes OMG i should sleep now