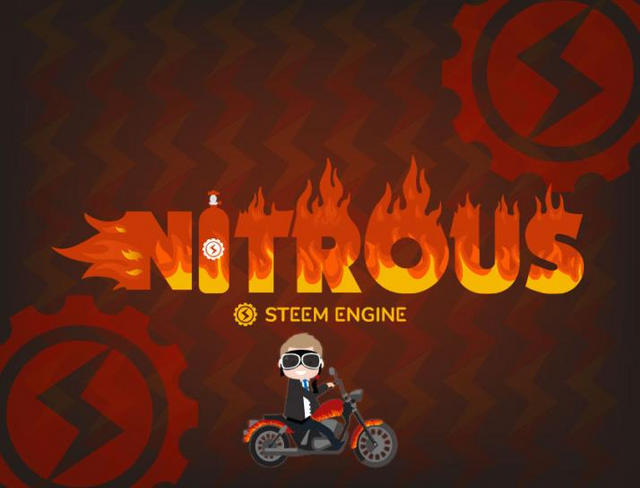 Hey Tribe owners! Good news. Wizard Eon has been able to tap into condenser code and made adding your own custom badges on your Nitrous page relatively simple. It's so simple I could do it.
palnet.io/@aggroed
palnet.io/@ausbitbank
palnet.io/@crimsonclad
palnet.io/@r0nd0n
Why do I need a badge?
Badges are great types of advertising. Anyone who sees your profile can know what you're up to. So, if you're running a concert, a witness, doing a meetup, or working on Splinterlands.io people that interact with you will see this badge. It could be a website that you're directing people to. It could just let people know you're a backup witness working on a cool project. It could let people know what guild you are in on splintertalk.io. It can also just be a joke or effectively a bumper sticker like: TAXIFICATION IS THEFTIFICATION.
Nitrous Implementation
We're going to have two main phases of this: initiation and automation.
To start we're going to allow tribe owners to update these files manually. It's relatively simple. You edit the file on github, you type aggroed: 'banished to Hades' and that'll appear as the new badge. So, for now, tribe owners that want to do this can manually accept payment and manually edit the github file to let people add badges.
When this thing levels up it'll be in the automation phase. We'll build an interface on steem-engine.com. People that want to add badges will be able to select the tribe, see the fee, pay it, and we'll automatically update github so that the badge magically appears. We're very strong advocates of burning the fee rather than accepting it, but we'll leave that up to tribe owners.
We have some basic rules around badges like no racial slurs, no threats of violence, no suggestions of self harm, no bullying. Basically, don't intentionally cause harm to others. We'll take things down that are against that spirit and always reserve the right to temporarily or permanently ban users from posting/earning if they can't follow very low level decency rules. Refunds won't be issued in these cases. There is no appeal.
But what about badging someone else?
This is a slippery slope to madness, but it might be fun. So, for tribes that want to allow users to put badges on for other people that's going to be a call made by the tribe owners. So, if you want to slap a badge on your buddy that says "Happy Birthday brah" or on your hated enemy that says "lacks decency" that'll be up to tribe owners.
If you don't like what someone has written you can always pay to change it to whatever you want, pay to change theirs, and thus the badge wars and the great tribe token conflagration was created...
Starting with PAL
I'm planning on facilitating this personally on PALnet to see what happens. If you'd like to buy a PALnet badge
Burn 100 PAL (send it to @null) and include a note "Badge Burn"
Find the transaction on your steem-engine.rocks page by going to steem-engine.rocks/@yourusername and screen shot the transfer you made to @null
Head into PALnet discord at minnowpond.org, go into the #help channel, and leave a note with your steem name, badge text you're requesting, and screenshot of the pal burning.
Give us a day to manually process your request.
Cost to Tribe owners
This is enabled for all tribes now. You're free to do it manually now. If you need help we're charging 100 burned STEEM for our time to answer questions and help you figure this out. Please put "steem-engine.com badge burn" in the memo when burning.
If you need the help setting this up, please burn 100 steem (send to @null), and contact @eonwarped in your tribe chats on Discord starting with a tx id for the burn.