Today morning I casually checked the price of Steem and I was really very happy. It looks like Steem is pumping along with the pump of Bitcoin and BCH. There are many rumors going around about some big news. It can either be about Steem or about steemit.inc. There are also some tweets going around about this new thing that is going to come.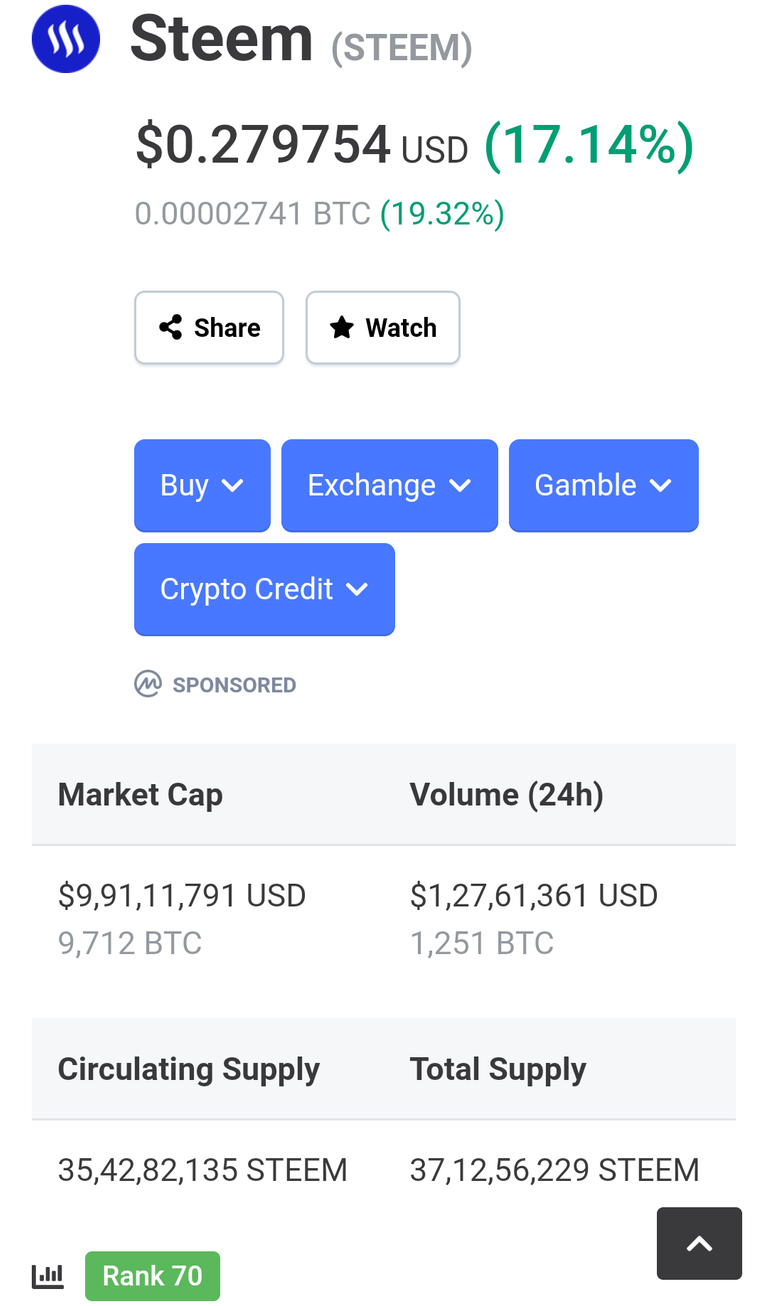 On coinmarketcap website Steem is at position 70 right now if we filter it based on the market cap. This is really a very good news. I'm not sure what news is going to come or it can just be a rumour and fade away. But the good thing about this rumor is that it increases the price of Steem. This is the most wonderful thing that any Steem investor can get.
The current price of Steem is around 0.28$. Do you think this is the right time to invest on Steem? I personally feel that this is still a good price to buy and accumulate Steem. After a very long time the market cap is about to reach 100M $. We either get the big news or don't get the big news, this is fun to see Steem pumping. I wish to see Steem hit 1$ somehow this year. Hope the price stabilizes at 0.28$ for now and hope it shouldn't go below 0.25$ again.
I'm thinking of doing a small cashout when the price of Steem hits 0.50$ because I bought some Steem when the price was around 0.25$. If that happens that will be the first time, I try to cash out something from this platform. Let's hope for the best. 😀