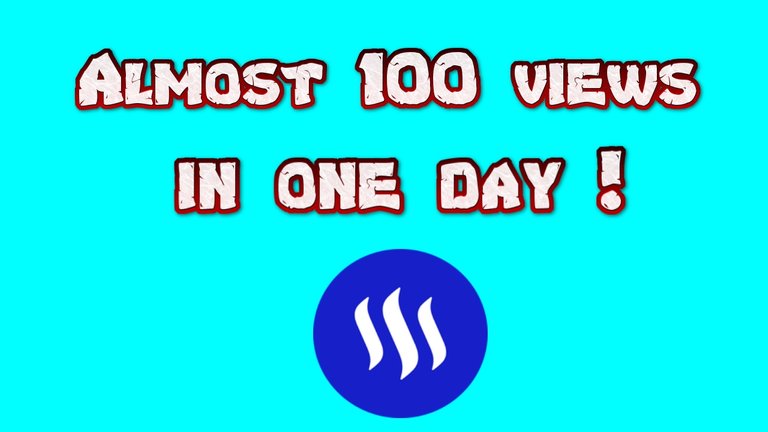 In this post I want to thank all steemians who watched the video about Vitalik Buterin mentioning steemit.
It's one of the most watchable videos I ever created in @threespeak !
I'm glad that steemians are exited about the news !
---
I'll do my best to come with more interesting news to steemians.
---
Here is the video in case you didn't watch it yet :
It really shows that we still have steemians who really care about our blockchain.
---
It also shows that the price is not that importnat, but the most important is the technology that's appreciated even by the founder of ethereum ! He also seems appreciating the work done and like some steemians said, he may have an account here and he's watching what's happening here. We also have a big #ethereum community here and some of applications are working with ethereum blockchain at the same time like @steemhunt. So, he knows for sure about that I guess.
So, let's be positive and keep building here and promoting this blockchain. If we will never give up on it, we will get somewhere for sure. All the applications, communities and tribes proves that. That's why I will do my best to spread this to the most tribes that accept general content.
I already shared the video in a lot of social media and I will even share it in all crypto forums where I'm registred. I also shared that to my little website : http://steeming.blogspot.com
Also, I want to let you know that after exactly 3 days I will be able to distribute $43 worth of upvotes with @threespeak account, because I'm the top 9 th creator there and we are given that opportunity once a month. So, don't miss my posts and leave the best comment you can, because I will give upto $4 per comment if it's quality, thoughtful one.
---
Thanks again for watching my videos. ☺
---