This post might be somewhat controversial. Many Steem OG might not agree with how I intend to navigate the current situation. This post is not meant to spread any FUD or FOMO. Just my thoughts on how things might develop and what I am doing to protect my investments on Steem.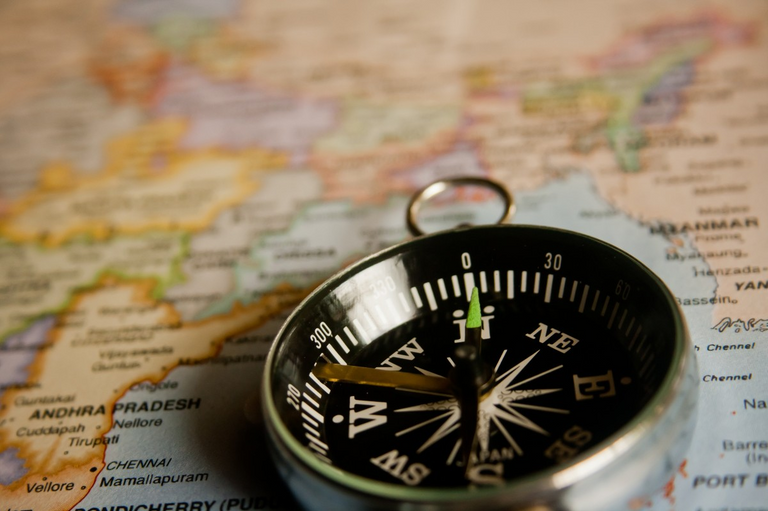 Source
First of all, I am an investor and like any normal investors, I look for profits. However, my Steem investment is a special one, because I fell in love with the platform. Hence, not only did I invest money, I also invested time. Till date, my financial investment on Steem is still in the red. However, the time I spent here made me a better writer, communicator and thinker (at least that is what I hope). And of course, I get to know many cool people here. Overall, I think I have gained more than I lost on this platform.
---
Crisis or Opportunity?
This recent development is in my opinion a crisis for some, but also an opportunity for many others. It all depends on your beliefs and how you see it. For the Steem OG and most of the witnesses, they are folks who do not bow down to centralized power. When push comes to shove, they will likely fork the blockchain and bring along the people who wish to follow them.
To the newer Steemians, having Justin Sun at helm may not be a bad thing. At least he has money and the backing of the Tron army. For the past 2 years, STINC had struggled due to financial difficulties. There was a constant selling pressure on STEEM because STINC simply had to make ends meet. With Justin Sun, things are different now.
Here is what I think is going to happen. With this recent development, I think a fork is inevitable. The community elected witnesses started out to contain the STINC ninja mined stakes as a precautionary move, but the retaliation from Justin Sun turned it into a war. The witnesses are technically gifted people with strong belief for decentralization. From what I see, at least several of them will never kowtow to Justin Sun. It just require a few of them to fork Steem and start a new blockchain. Let's call this the OriginalSteem.
The Justin Sun owned Steem, let's call this TronSteem, will not go away just like this. With money and influence in the crypto space, I am pretty sure TronSteem will continue to be among the top 100 projects in the cryptospace for at least the next few years.
The question now as a normal Steem user is, what should I do? As per my post yesterday, the first thing I did was to withdraw all my STEEM from centralized exchanges.
There are a couple of reasons for doing so, first the exchanges that supported Justin Sun on this "coup" (some might say is a counter-coup) will feel the pinch. Why? These exchanges powered up users' deposited STEEM to support this coup. If there is no further fork, the powering down period will remain as 13 weeks. The exchanges have an obligation to honor your withdrawal requests, hence by withdrawing, we create a liquidity crunch. This potentially forces those participating exchanges to have to buy STEEM from the market, thereby giving a boost to the price.
Next, if there is going to be a fork, you want all your STEEM to be in your account so that when the fork happens, you can claim your rightful share both on OriginalSteem and TronSteem. I don't have a crystal ball to predict what will be the price of the 2 different "STEEM" then, but I can tell you that you will certainly be worse off if you continue to leave them on centralized exchanges.
---
Why not sell your STEEM now?
In my opinion, this is not the best move. In the near future I actually expect STEEM price to get higher for a couple of reasons. First, there is now a power tussle between the community and Justin Sun + cronies. That means that there is a fight for more STEEM in order to gain control over the blockchain. Logically, since there is more demand and supply remains the same, there is going to be a short-term boost. Furthermore, Binance, Poloniex and Huobi, ironically, just participated in the biggest #SPUD by powering up huge amount of STEEM, which further reduces near-term circulating supply.
Next, Justin Sun still have many tricks up his sleeves. As a shrewd businessman, Justin is not going to see STEEM price collapse, there will be some kind of support and he is sure going to create some hype very soon. As I read somewhere, he is going to unveil the roadmap for Steem sometime mid March. I anticipate some kind of rah-rah event and some pump to STEEM price.
---
Longer Term
If you intend to stay on this platform for a longer while, you should still withdraw your STEEM from exchanges and power them up. Then pick your side. If you support the community elected witnesses, go vote for them now! Since Binance and Huobi has unvoted, the gap between community elected witnesses and the Tron puppets are closing.

---
Summary
In summary, withdraw your STEEM and wait for some kind of meaningful pump if you intend to sell. Withdraw your STEEM, power up and pick your side if you intend to stay. Regardless of your choice, the best thing to do now in my opinion is to withdraw your STEEM from those exchanges, especially Poloniex since it is fully controlled by Justin Sun.
---
10% of post rewards goes to @ph-fund, 5% goes to @steemworld.org and 5% goes to @steempeak to support these amazing projects.
---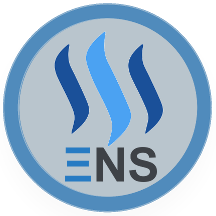 Learn how to get your a simple name for your Ethereum wallet through Steem ENS!
Join the Steem ENS Discord server to interact with the community!
---
This article is created on the Steem blockchain. Check this series of posts to learn more about writing on an immutable and censorship-resistant content platform: