I'm writing this post before I read any other opinions and see how others see it.
A night went by since the AMA with Justin Sun and Ned Scott and the Steem Witness Forum on Discord.
I didn't expect the AMA to be a full AMA. Our community was much too turned on and obstructive for that to happen. And I don't think Justin Sun had any idea how to answer any difficult questions that arose, because he simply bought something new and knows little about the strings that can be pulled or if they should be used or not. He knows little about our community, which can be highly reactive and protective of its ecosystem.
Steem was born as a social media platform. Steem has proof-of-brain. Steem in not like any other (delegated) proof-of-stake. It's governance is a mix of (delegated) proof-of-stake and proof-of-brain (in a sense that decisions are influenced by negotiations, open debates and/or public votes). Steem is the most democratic blockchain there is, in my opinion. The most decentralized? That's debatable, after we analyse the possibilities one who carves out Steemit, Inc. from Steem has, but the most democratic certainly.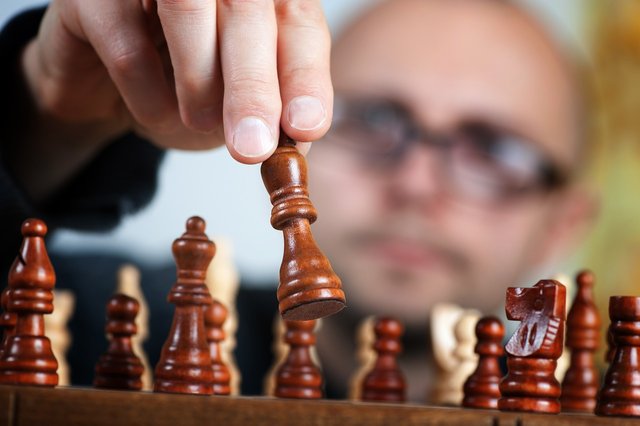 Source
I had a terrible opinion about Justin Sun. I knew he is an influential marketer in the crypto land and a good business man, but once I tried to watch an interview of his and couldn't last more than a few minutes. It's not the accent that bothers me. On that interview, it was the complete lack of coherence, and saying "like" every few words, something I completely dislike.
I haven't watched him since, until yesterday. Not even the well known interview where he mentions Steem from a few days ago.
I don't know if it's a one time thing, but giving the circumstances, he was decent yesterday, compared to the interview I saw that time.
So, he's either improving (which would be great), or he's doing his best to look good for the Steem community, which he knows will be scrutinizing him.
And I hope these words "I really cherish the words of the Steem community" are meant and not to win favorability of our community.
So, what now?
There are two distinct possibilities:
Justin Sun just sweeten the talk at the AMA, and the plans to fully integrate Steem into Tron will carry on
A great collaboration starts, between Steem and its ecosystem and the other entities of the Tron group (Tron blockchain, Poloniex, BitTorrent, Opera, DLive (what a circle of life this is!)).
1. Sincerely, I believe if this was the initial plan, it should definitely be reconsidered.
Justin Sun said at some point in the AMA, probably not used to some commentaries on the live feed, that the Tron community is positive.
Imagine integrating into Tron a Steem community with a grudge for causing actions that led to switching off their blockchain, or to a fork into a crippled Steem blockchain. Some won't go to Tron at all, but some will, following dApps or friends or just to cause trouble.
Justin Sun's main quality is marketing. He also said he understands social media and I believe him. I doubt he would make this mistake.
He won't have to worry about forks or alternate coin listings. He will have to deal with a hostile community inside Tron. Market that!
2. This is where things go all rosy and nice. Worthy of a Valentine's Day announcement, better crafted.
I believe Justin Sun's strategy to grow through acquisitions is a winning one. And if there is enough money, Tron Group (this probably doesn't exist legally, it's only Tron Foundation) will have a very prominent position in the crypto world.
As always with acquisitions and mergers, you have to know when to merge and when to allow an entity to function independently, and have strong ties with the other entities from the group, and create a synergy effect.
While some people don't like Tron, I think it's ok. It lacks real users in significant numbers, and that's what Justin Sun hopes to get from Steem. Maybe if a pegged STEEM was created as a smart contract on Tron, that would be a great way to great a bridge and also help some Steem interfaces integrate that. All while creating a pegged TRX as a SMT on Steem, maybe?
I don't know what he plans for Opera. I am an user of this browser, that's why I'm curious. Will it be a competitor for Brave? Something else?
I wonder if torrents could be integrated in the future to hold images, audio and video files. At least for older posts, if for new posts that would hinder performance.
Do you see how much we can accomplish together, just by scratching the surface of possibilities?
The whole idea is this. With Steem, talk to the people, listen to them and their feedback, don't put the boot on anyone's neck, and make things happen. And we will cherish you back! Well, maybe not all, this is a democracy after all. :)