The Steem News @ 11 March 2020 - All the other news... and a little bit of Tron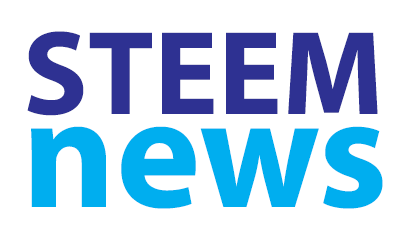 A 4-way meeting today hosted by the Korean community doesn't appear so far to have broken the deadlock in the current Steem / Tron 'situation'. The top 20 witnesses remain locked in a 9-11 standoff.
But across the rest of the Steem blockchain there is lots going on.
WhereIn has launched a Miniprogram with over 1,000 users already, and SteemPeak has launched a new version with many extra features.
And there is also news and updates about Steem getting listed on the Pionex exchange, SCT extended token swaps, IBT Survival Island, The Man Cave, AltYes, Steem Recovery Accounts, and Operation Asclepius to combat Coronavirus.
---
---
1. Steem & Tron - the latest
The 4 way meeting proposed by the Korean community took place today.
The discussion was moderated by @jayplayco, and the participants were Justin Sun of Tron, @guiltyparties representing the Steem Foundation, @roelandp representing the former top 20 witnesses and @glory7 representing the Korean community.
A number of questions were put to each of the representatives in turn covering down voting, changing the witness voting system etc. It is not clear yet what outcomes there were from the meeting.
@ausbitbank posted the chat text from the meeting...
---
On the witness front the stalemate in the Top 20 continues.
Slots #1 - #9 are held by the 'original' Steem witnesses through respectively @blocktrades, @good-karma, @roelandp, @anyx, @ausbitbank, @yabapmatt, @someguy123, @gtg, and @themarkymark.
The other 11 places in the top 20 are being held by the Tron backed witnesses.
Neither side has the required super-majority of 17 to push through a hard fork...
---
---
2. WhereIn launch Miniprogram with over 1,000 users
@WhereIN, with the help of @robertyan, has launched its Miniprogram - a mini application that resides in WeChat.
We have included Mini Program API as WordPress plugin for the convenient of WordPress user to sync with Steem.
So far the WhereIN Mini Program plugin has gained over 1,000 active users.
WhereIN has also developed Steem For Wordpress plugins to bridge the gap between WordPress and Steem.
The WhereIn Miniprogram also has built-in direct messaging...
---
---
3. New Version of SteemPeak
@steempeak has released a new version with a number of new features including PeakLock, Keys Management and burning cross post rewards...
---
---
4. STEEM now listed on Pionex exchange
@dalz reports that the Pionex exchange has now lised STEEM...
---
---
5. SCT Token Swap
SteemCoinpan @sct has announced details of its new token swap. Previously SCT tokens could only be exchanged for KRWP tokens, now they can be exchanged for STEEM...
---
---
6. IBT Survival Island update
@ibt-survival have posted their latest update. They are busy building meshes and developing the story line for the game...
---
---
7. The Man Cave opens its doors
@raymondspeaks has set up The Man Cave.
A place for men to be men. That is all. I'm not looking to achieve some grand vision, or promote my ideology into the far reaches of the planet, no. It's just a place for manly individuals to come in and have a laugh, that is all...
---
---
8. How to Tokenize Twitter with AltYes
The @fullalt team have posted how their new AltYes extension can be used to tokenize Twitter...
---
---
9. How to change your Steem Recovery Account
If you want to change your account recovery partner away from steem, @ausbitbank has posted a useful guide on how to change it using SteemWorld or SteemPeak...
---
---
10. Operation Asclepius - using Steem to Combat Coronavirus
@jeffjagoe has posted a vlog about an idea for Operation Asclepius to mobilise Steem to help combat Coronavirus...
---
---
Steem Proposal System update
The Steem Proposal System (SPS) today has a daily funding budget available of approximately 2751 SBD.
There are now 10 proposals receiving funding from the SPS - @yabapmatt (Steem Keychain), @netuoso (Vessel Desktop Wallet), @steempeak (SteemPeak developments), @anyx (API infrastructure), @thecryptodrive (SBD Potato Top Up), @howo (SMT testing), @steemonboarding (Steem Onboarding), @themarkymark (Global Blacklist API), @openseed (OpenSeed : Cross-Platform Off-Chain Solutions), and @fabien (Steem Connect improvements).
These successful proposals are currently receiving a total of 1335 SBD per day from the SPS...
---
@good-karma's SPS proposal to build XSteem, an opensource exchange on Steem, is now less than 1 million SP from crossing the Return Proposal threshold to start receiving funding...
---
@robertyan's Remove "Free Downvote" and Stop the "Wars" proposal has now moved up the table with 9.5 million SP...
---
---
Steem Foundation update
The Steem Foundation has put forward a proposed roadmap to help move Steem forward...
The Foundation would like to provide space and a forum for a committee comprised of consensus witnesses, larger stakeholders and representatives of the non-English language communities who often feel unheard.
This committee would be encouraged to discuss and reach understanding on how issues on the blockchain impact them and the challenges faced in implementing suggested solutions. It's through mutual communication and willingness to listen that we will build a strong and sustainable Steem we all love....
---
The Steem Alliance Community Foundation @steemalliance have released the minutes of their latest meeting attended by @shadowspub, @alexvan, @guiltyparties, @inthenow, @aggroed and @snook...
Their next meeting is scheduled for Wednesday 4 March 2020.
---
---
Community Watch
There are still plenty of communities being set up. Here are a couple that caught my eye today...
And the Steemit Inc team have now just formed their own community...
---
---
Contest of the Day
Artstorm Contest
Create an artwork following the prompts of the week. 5 x 4 STEEM prizes to be won. Organised by @artstorm and @leysa, and supported by @organduo...
---
For a list of all the current contests on Steem check out this new list from @pennsif...
If you know of any current contests missing from the list leave a comment for @pennsif or message him on Discord @Pennsif#9921.
---
---
Dates for your Diary...
---
For a full list of Steem Meetups and Events...
---
---
If you are organising a Steem event or meetup check out the new funding support program from Fundition...
---
---
Thursday 12 March - Steem Munich Meetup - CANCELLED DUE TO CORONA VIRUS
The 36th Steem Munich Meetup organised by @steem-munich, @actifit-peter and @backinblackdevil...
---
Wednesday 18 March - Steem Philippines Weekly Meetup
Meetings every Wednesday in Davao City organised by @chrisrice and @steem-ph...
---
Thursday 26 March - Adelaide Monthly Steem Meetup
Organised by @mattclarke, 6pm local time at The Jade Monkey, Flinders Street, Central Business District, Adelaide.
---
Saturday 25 April - SteemCampUK #3
Organised by @shanibeer and @lloyddavis in Leicester...
---
Friday 15 - Sunday 17 May - DTube Forum 2020
Organised by @hauptmann, @artakush, @greencross, @sergiomendes and @tibfox in Hamburg, Germany...
---
Saturday 20 June - Steem Canna Fest 2
Organised by @canna-curate in Portland, Oregon...
---
Tuesday 23 June - Sunday 28 June - The BLOCK Party, USA
The second annual BLOCK Party being organised by @enginewitty, @bluefinstudios and @dreemsteem. It has now been confirmed that the event will take place in Olcott, NY...
@bluefinstudios is also organising a Steem Summit at The BLOCK Party...
---
Friday 26 June - Sunday 28 June - JAHMFest2020, Jamaica
Organised by @donald.porter and the @ReggaeSteem team...
---
---
Follow @penguinpablo & @steemdapps for more statistics.
---
---
This is #282 (11 Mar '20) of this daily news service.
---
---
[ graphics & images by @pennsif ]
---
---