The Steem News @ 12 March 2020 - Steem is a hive of activity... but there's no change on the Tron front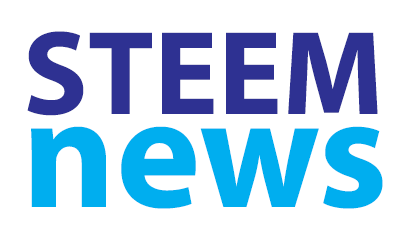 Amidst the turmoil on the markets, it's gone rather quiet on the Steem / Tron front.
The top 20 witnesses remain locked in a 50/50 standoff, and there are no public meetings in the diary.
But there's still plenty going on around Steem and today's Steem News has updates about Steem-Engine Explorer, SteemCity, RORGAME, DLike, Sonic Groove Live, SteemKnights, DBLOG, @cadawg's new witness, and volunteer opportunities with The Greens.
---
---
1. Steem & Tron - the latest
There has been little movement in the Steem / Tron debate today.
On the witness front although have been a few 'big vote' changes the stalemate in the Top 20 continues.
With the loss of the @proxy.token vote @someguy123 dropped out of the top 20, falling all the way to #31. A sizeable vote from @payroll helped bring @steempress and @cervantes back into top slots.
It's now a straight 50/50 split in the top 20. The 'original' Steem witnesses now hold #1 - #9 through respectively @good-karma, @blocktrades, @roelandp, @anyx, @ausbitbank, @yabapmatt, @gtg, @themarkymark and @steempress, with @cervantes coming in at #11.
The other 10 places in the top 20 are being held by the Tron backed witnesses.
Neither side has the required super-majority of 17 to push through a hard fork...
---
The moderator of yesterday's 4 way meeting proposed by the Korean community, @jayplayco, has posted his summary of the meeting...
---
It is understood various discussions are ongoing between various parties, but it seems no further public meetings are scheduled at present.
Steem News has been informed that Justin Sun is not planning at present to do another Town Hall meeting this Friday evening.
---
---
2. Steem-Engine Explorer
Developer @reazuliqbal has posted details about SE Explorer.
SE Explorer is an opensource Steem-Engine sidechain explorer that runs on your browser on top of Steem-Engine API...
---
@reazuliqbal also runs monstermarket.io that has just released a development update...
---
---
3. SteemCity updates
Developer @gerber has announced a number of updates for the NFT sim game SteemCity including UI updates, a DPoS Game-Governance system and a Density Effect...
SPinvest has announced that it is joining SteemCity...
---
---
4. RORGAME gains 5,000 subscribers
@roadofrich has posted that its RORGAME has gained 5,200 subscribers over the past two months during its beta phase.
They are also planning to provide RORGAME listing services for Steem-Engine-based tokens...
---
---
5. DLike's DLIKE Giveaway
@dlike has now set up a Community and is offering 30 DLIKE tokens to anyone who joins.
They are also running a 100,000 DLIKE Giveaway at present for anyone sharing posts on DLike...
@nathen007 shares his views on DLike's new front-end editor...
---
---
6. Sonic Groove Live back up and running
After a brief interlude the weekly music contest @sonicgroovelive is up and running again...
---
---
7. SteemKnights Developments
@steemknights has released it 4th development stream with news of a new 'Classic Mode' arena game design...
---
---
8. Second Airdrop for DBLOG
@dblogger has announced a second airdrop for the DBLOG token...
---
---
9. @cadawg launches new witness
Developer @cadawg has announced he is now running a Steem Witness...
---
---
10. The Greens seeks volunteers
The Cameroon environmental organisation @thegreens is looking for volunteers. They are seeking people that would like to take on the roles of Director of Projects and Programs and Communication Officer.
They can offer health insurance and a monthly stipend...
---
---
Steem Proposal System update
The Steem Proposal System (SPS) today has a daily funding budget available of approximately 2754 SBD.
There are now 10 proposals receiving funding from the SPS - @yabapmatt (Steem Keychain), @netuoso (Vessel Desktop Wallet), @steempeak (SteemPeak developments), @anyx (API infrastructure), @thecryptodrive (SBD Potato Top Up), @howo (SMT testing), @steemonboarding (Steem Onboarding), @themarkymark (Global Blacklist API), @openseed (OpenSeed : Cross-Platform Off-Chain Solutions), and @fabien (Steem Connect improvements).
These successful proposals are currently receiving a total of 1335 SBD per day from the SPS...
---
@good-karma's SPS proposal to build XSteem, an opensource exchange on Steem, is now less than 1 million SP from crossing the Return Proposal threshold to start receiving funding...
---
@robertyan's Remove "Free Downvote" and Stop the "Wars" proposal has now moved up the table with 9.5 million SP...
---
---
Steem Foundation update
The Steem Foundation has put forward a proposed roadmap to help move Steem forward...
The Foundation would like to provide space and a forum for a committee comprised of consensus witnesses, larger stakeholders and representatives of the non-English language communities who often feel unheard.
This committee would be encouraged to discuss and reach understanding on how issues on the blockchain impact them and the challenges faced in implementing suggested solutions. It's through mutual communication and willingness to listen that we will build a strong and sustainable Steem we all love....
---
The Steem Alliance Community Foundation @steemalliance have released the minutes of their latest meeting attended by @shadowspub, @alexvan, @guiltyparties, @inthenow, @aggroed and @snook...
Their next meeting is scheduled for Wednesday 18 March 2020.
---
---
Community Watch
There are still communities being set up. Here is a new one that caught my eye today...
And the Build-It Community is now getting well established with over 50 subscribers already...
---
---
Contest of the Day
Star Wars Stopmotion Contest
Create an original 1 minute stop-motion movie about Star Wars. 42 STEEM to be won. Organised by @offgridlife...
---
For a list of all the current contests on Steem check out this new list from @pennsif...
If you know of any current contests missing from the list leave a comment for @pennsif or message him on Discord @Pennsif#9921.
---
---
Dates for your Diary...
---
For a full list of Steem Meetups and Events...
---
---
If you are organising a Steem event or meetup check out the new funding support program from Fundition...
---
---
Wednesday 18 March - Steem Philippines Weekly Meetup
Meetings every Wednesday in Davao City organised by @chrisrice and @steem-ph...
---
Thursday 26 March - Adelaide Monthly Steem Meetup
Organised by @mattclarke, 6pm local time at The Jade Monkey, Flinders Street, Central Business District, Adelaide.
---
Saturday 25 April - SteemCampUK #3
Organised by @shanibeer and @lloyddavis in Leicester...
---
Friday 15 - Sunday 17 May - DTube Forum 2020
Organised by @hauptmann, @artakush, @greencross, @sergiomendes and @tibfox in Hamburg, Germany...
---
Saturday 20 June - Steem Canna Fest 2
Organised by @canna-curate in Portland, Oregon...
---
Tuesday 23 June - Sunday 28 June - The BLOCK Party, USA
The second annual BLOCK Party being organised by @enginewitty, @bluefinstudios and @dreemsteem. It has now been confirmed that the event will take place in Olcott, NY...
@bluefinstudios is also organising a Steem Summit at The BLOCK Party...
---
Friday 26 June - Sunday 28 June - JAHMFest2020, Jamaica
Organised by @donald.porter and the @ReggaeSteem team...
---
---
Follow @penguinpablo & @steemdapps for more statistics.
---
---
This is #283 (12 Mar '20) of this daily news service.
---
---
[ graphics & images by @pennsif ]
---
---