The Steem News @ 14 March 2020 - News from the heartlands of Steem...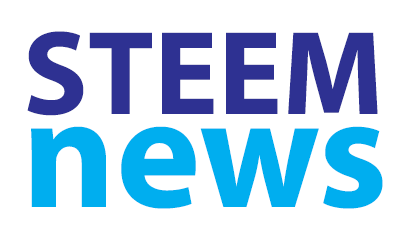 Another day, another deadlock.
It's a 10 all score draw again in the great Steem v Tron Battle of the Witnesses.
The crack troops and foot soldiers of Steem are still slogging it out against the Sunshine Boys on the frontlines of Twitter, in the trenches of Telegram and in the no mans land of Steem.
Meanwhile back in the heartlands the ordinary folk of Steem are going about their daily life making posts, filming vlogs, playing games, entering contests and chatting in Discord.
From those heartlands Steem News today brings updates about the TripleA Witness, Cryptobrewmaster, the Essentials to Steem starters guide, Steem-Engine performance charts, Steemleo earners, and a farewell to Steemhouse Publishing.
---
---
1. Steem & Tron - the latest
It's even stevens on the witness front.
Despite some shifting of votes and some big juicy power ups neither side is coming close to the magic super majority number of 17.
The Steem OGs are holding slots #1 - #8 through @good-karma, @roelandp, @blocktrades, @ausbitbank, @anyx, @yabapmatt, @gtg and @steempress. @themarkymark is wearing the #10 shirt on today's team sheet and @cervantes has lept up 14 places to join the top squad at #16.
Team Tron is holding the other top 20 witness slots to make it a straight 50/50 split today...
---
As mentioned yesterday new Tron front man David Roebuck popped up unannounced on an MSP Town Hall last night to introduce himself and to explain that he and @elipowell are working flat out on a proposal that will offer a win-win for everyone.
David signed off with an offer to come on again over the weekend. Nothing has been confirmed, but it is possible he might join @aggroed's show tomorrow night.
In the meantime if you would like to hear David, @r0nd0n has put out the recording of the Town Hall which also featured @andrarchy talking about the new Social Blockchain Working Group that he announced yesterday...
---
Many of the Steem community are looking for ways to resolve the stalemate. Some are involved in private discussions, other are posting their thoughts, ideas and views about moving forward...
And @glory7 has posted a more detailed summary and review of the recent 4 way meeting organised by the Korean community...
---
Although coverage of the Steem/Tron saga in the crypto media has begun to drop, it did get a mega pump on Bloomberg today...
---
---
2. TripleA Witness
@triple.aaa, the movie and TV review dApp, has launched a Steem witness.
The TripleA team is comprised of @virus707, @segyepark and @jayplayco.
With the help of the large @proxy.token vote among others the TripleA witness has already moved up to #55...
---
---
3. Cryptobrewmaster update
@cryptobrewmaster has posted a brief update on some latest developments for the game including new buildings and crafting...
---
---
4. Essentials to Steem
@zord189 of the PowerHouseCreatives community has produced a useful 'getting started' guide for newcomers to Steem...
---
---
5. Latest Steem-Engine token performance charts
@bluerobo has produced updated performance charts for a range of Steem-Engine tokens including SPT, DEC, ALPHA, BETA, UNTAMED, BEER, TRDO, TPU, LEO, JAHM, WEED, STEM, SPORTS, CCC...
---
---
6. Top Steemleo Earners
@leo.stats has published lists of the top LEO earners and hodlers for February...
---
---
7. Steemhouse Publishing
Due to the current Steem/Tron troubles Steemhouse Publishing run by @rhondak and @michelios, has announced that it is leaving the blockchain and rebranding...
---
---
Steem Proposal System update
The Steem Proposal System (SPS) today has a daily funding budget available of approximately 2759 SBD.
There are now 10 proposals receiving funding from the SPS - @yabapmatt (Steem Keychain), @netuoso (Vessel Desktop Wallet), @anyx (API infrastructure), @steempeak (SteemPeak developments), @thecryptodrive (SBD Potato Top Up), @howo (SMT testing), @steemonboarding (Steem Onboarding), @themarkymark (Global Blacklist API), @fabien (Steem Connect improvements), and @openseed (OpenSeed : Cross-Platform Off-Chain Solutions).
These successful proposals are currently receiving a total of 1335 SBD per day from the SPS...
---
Witness @enginewitty has submitted a proposal to use the SPS to buy back the ninja-mined stake from @justinsunsteemit...
---
---
Steem Foundation update
The Steem Foundation has put forward a proposed roadmap to help move Steem forward...
The Foundation would like to provide space and a forum for a committee comprised of consensus witnesses, larger stakeholders and representatives of the non-English language communities who often feel unheard.
This committee would be encouraged to discuss and reach understanding on how issues on the blockchain impact them and the challenges faced in implementing suggested solutions. It's through mutual communication and willingness to listen that we will build a strong and sustainable Steem we all love....
---
The Steem Alliance Community Foundation @steemalliance have released the minutes of their latest meeting attended by @shadowspub, @alexvan, @guiltyparties, @inthenow, @aggroed and @snook...
Their next meeting is scheduled for Wednesday 18 March 2020.
---
---
Contest of the Day
Show Us Your City Contest
Post a screenshot of your SteemCity city. Apartment, SIMs and Home to be won. Organised by @battlegames...
---
For a list of all the current contests on Steem check out this new list from @pennsif...
If you know of any current contests missing from the list leave a comment for @pennsif or message him on Discord @Pennsif#9921.
---
---
Dates for your Diary...
---
For a full list of Steem Meetups and Events...
---
---
If you are organising a Steem event or meetup check out the new funding support program from Fundition...
---
---
Wednesday 18 March - Steem Philippines Weekly Meetup
Meetings every Wednesday in Davao City organised by @chrisrice and @steem-ph...
---
Thursday 26 March - Adelaide Monthly Steem Meetup
Organised by @mattclarke, 6pm local time at The Jade Monkey, Flinders Street, Central Business District, Adelaide.
---
Saturday 25 April - SteemCampUK #3
Organised by @shanibeer and @lloyddavis in Leicester...
---
Friday 15 - Sunday 17 May - DTube Forum 2020
Organised by @hauptmann, @artakush, @greencross, @sergiomendes and @tibfox in Hamburg, Germany...
---
Saturday 20 June - Steem Canna Fest 2
Organised by @canna-curate in Portland, Oregon...
---
Tuesday 23 June - Sunday 28 June - The BLOCK Party, USA
The second annual BLOCK Party being organised by @enginewitty, @bluefinstudios and @dreemsteem. It has now been confirmed that the event will take place in Olcott, NY...
@bluefinstudios is also organising a Steem Summit at The BLOCK Party...
---
Friday 26 June - Sunday 28 June - JAHMFest2020, Jamaica
Organised by @donald.porter and the @ReggaeSteem team...
---
---
Follow @penguinpablo & @steemdapps for more statistics.
---
---
This is #285 (14 Mar '20) of this daily news service.
---
---
[ graphics & images by @pennsif ]
---
---