The Steem News @ 15 March 2020 - Disappearing Delegations, Magically Appearing Witnesses & A Super New Space Game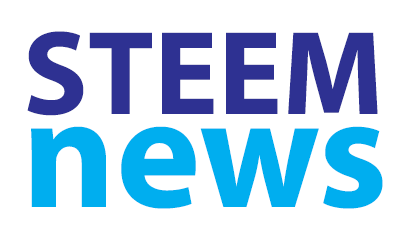 This was definitely not a lazy Sunday afternoon.
Around 3.30pm UTC @misterdelegation suddenly, without rhyme or reason, removed or massively reduced the large delegations to a whole array of Steem apps and dapps.
The witness tree was also all shock up with the sudden appearance in the top 20 of the brand new @triple.aaa witness.
Aside from these major earthshakers the rest of Steem just kept on Steeming as best they could in a world awash with Corona tales.
As well the major Steem/Tron revelations the Steem News today also brings updates about EXODE - a new Space Game for Steem, TravelFeed and a COVID-19 Travel Writing Contest, IBT Survival Island, TripleA, the Top Withdrawers & Top Depositors of STEEM, and the end of Mission : Agua-Possible.
---
---
1. Steem & Tron - the latest
Removal of Delegations
The biggest news of the day was the sudden removal, or drastic reduction, by Justin Sun of all of @misterdelegation's delegations to Steem apps and dapps.
These delegations previously given by Ned Scott and Steemit Inc had supported projects such as @DTube, @Fundition, @Steempress-io, @Steemhunt, @Tasteem and @Oracle-D as well as the anti-abuse accounts of @spaminator and @steemcleaners.
@ausbitbank gives more details...
This sudden and unannounced move has brought a strong response from the community...
Some members of the community have rallied to delegate to the projects that have lost out with these changes, such as @theycallmedan to @steemcleaners...
---
Top 20 Witnesses
On the Witness front the Steem OGs are still holding on to 10 of the top 20 slots with @good-karma, @blocktrades, @roelandp, @anyx, @ausbitbank, @yabapmatt and @gtg at #1 - #7, and @steempress. @cervantes and @themarkymark occupying spots #9 - #11.
Nestled inbetween these two sets at #8 is the newcomer @triple.aaa. After gaining the massive Tron @dev365 vote this new Korean witness has climbed all the way to #8 on just its second day on the job.
Steemhunt lead @project7 fills in a few more details about the new @triple.aaa witness...
Another newcomer with the @dev365 vote is @maiyude at #41.
One further twist in the witness story is that in the major delegation shuffles today @misterdelegation gave existing witness @justyy a delegation of 500,000 SP. @justyy still sits at #56 in the witness rankings...
---
Twitter
A number of Steemians active in storming the Tron barricades on Twitter have reported that they have now been blocked by Justin Sun. @taskmaster4450 gives more details...
---
Town Halls
Unfortunately Tron's new liaison person David Roebuck didn't make it on to @aggroed's Town Hall on MSP this evening.
There will be two more special Town Halls this week on Tuesday and Thursday - both at 4pm UTC on MSP Waves.
David is hoping to come on the Tuesday show.
---
To Fork or not to Fork, that is the question
@dalz tackles the pros and cons of a hard fork...
---
---
2. EXODE - a new Space Game for Steem
@elindos from France has announced a new space game coming to Steem.
EXODE is a strategic browser space strategy game. The website launches in five days...
---
---
3. TravelFeed update & COVID-19 Travel Writing Contest
@travelfeed has given an update on the release of TravelFeed 3.0.
@invisusmundi is running a new travel writing contest on TravelFeed with a prize pool of 500 STEEM...
He wants to hear about how CoVID0-19 impacted you, your family, your country and or your travels...
---
---
4. IBT Survival Island releases Demo 3
The @ibt-survival game has released its third demo...
in this test we are testing resource counting interfaces and a few other important aspects, plus we have opened the world a little more and start to introduce quest introduction concepts...
---
---
5. Triple.aaa Voting and Curation changes
@jayplayco has announced that since becoming a witness @triple.aaa is ending automatic voting and manual curation...
---
---
6. Top Withdrawers & Top Depositors of STEEM
Witness @lukestokes has published the latest of his regular Exchange Transfer Reports showing the top 50 withdrawers and the top 50 depositors of STEEM over the past week...
---
---
7. Mission : Agua-Possible closing down
Unfortunately due to the falling price of STEEM and changing personal circumstances @drutter has taken the difficult decision to close down the Mission : Agua-Possible project that was raising funds for a well pump for @edgargonzalez's family in Venezuela.
The money raised so far, although less than half that needed for the pump, will be given to @edgargonzalez to use as needed...
---
---
Steem Proposal System update
The Steem Proposal System (SPS) today has a daily funding budget available of approximately 2761 SBD.
There are now 10 proposals receiving funding from the SPS - @yabapmatt (Steem Keychain), @netuoso (Vessel Desktop Wallet), @thecryptodrive (SBD Potato Top Up), @steempeak (SteemPeak developments), @anyx (API infrastructure), @howo (SMT testing), @steemonboarding (Steem Onboarding), @themarkymark (Global Blacklist API), @fabien (Steem Connect improvements), and @openseed (OpenSeed : Cross-Platform Off-Chain Solutions).
These successful proposals are currently receiving a total of 1335 SBD per day from the SPS...
---
---
Steem Foundation update
The Steem Foundation has put forward a proposed roadmap to help move Steem forward...
The Foundation would like to provide space and a forum for a committee comprised of consensus witnesses, larger stakeholders and representatives of the non-English language communities who often feel unheard.
This committee would be encouraged to discuss and reach understanding on how issues on the blockchain impact them and the challenges faced in implementing suggested solutions. It's through mutual communication and willingness to listen that we will build a strong and sustainable Steem we all love....
---
The Steem Alliance Community Foundation @steemalliance have released the minutes of their latest meeting attended by @shadowspub, @alexvan, @guiltyparties, @inthenow, @aggroed and @snook...
Their next meeting is scheduled for Wednesday 18 March 2020.
---
---
Contest of the Day
Guess the Numbers Contest
Guess the digits in the jigsaw pieces. 20 STEEM to be won. Organised by @xpilar and @sultan-aceh...
---
For a list of all the current contests on Steem check out this new list from @pennsif...
If you know of any current contests missing from the list leave a comment for @pennsif or message him on Discord @Pennsif#9921.
---
---
Dates for your Diary...
---
For a full list of Steem Meetups and Events...
---
---
If you are organising a Steem event or meetup check out the new funding support program from Fundition...
---
---
Wednesday 18 March - Steem Philippines Weekly Meetup
Meetings every Wednesday in Davao City organised by @chrisrice and @steem-ph...
---
Thursday 26 March - Adelaide Monthly Steem Meetup
Organised by @mattclarke, 6pm local time at The Jade Monkey, Flinders Street, Central Business District, Adelaide.
---
Saturday 25 April - SteemCampUK #3
Organised by @shanibeer and @lloyddavis in Leicester...
---
Friday 15 - Sunday 17 May - DTube Forum 2020
Organised by @hauptmann, @artakush, @greencross, @sergiomendes and @tibfox in Hamburg, Germany...
---
Saturday 20 June - Steem Canna Fest 2
Organised by @canna-curate in Portland, Oregon...
---
Tuesday 23 June - Sunday 28 June - The BLOCK Party, USA
The second annual BLOCK Party being organised by @enginewitty, @bluefinstudios and @dreemsteem. It has now been confirmed that the event will take place in Olcott, NY...
@bluefinstudios is also organising a Steem Summit at The BLOCK Party...
---
Friday 26 June - Sunday 28 June - JAHMFest2020, Jamaica
Organised by @donald.porter and the @ReggaeSteem team...
---
---
Follow @penguinpablo & @steemdapps for more statistics.
---
---
This is #286 (15 Mar '20) of this daily news service.
---
---
[ graphics & images by @pennsif ]
---
---