After a long wait of over an year and half, I see a value of steem which sits higher than the value at which I bought them! @coingecko shows over 25% increase in the value of steem in 24 hours. I'm clueless as to what's going on.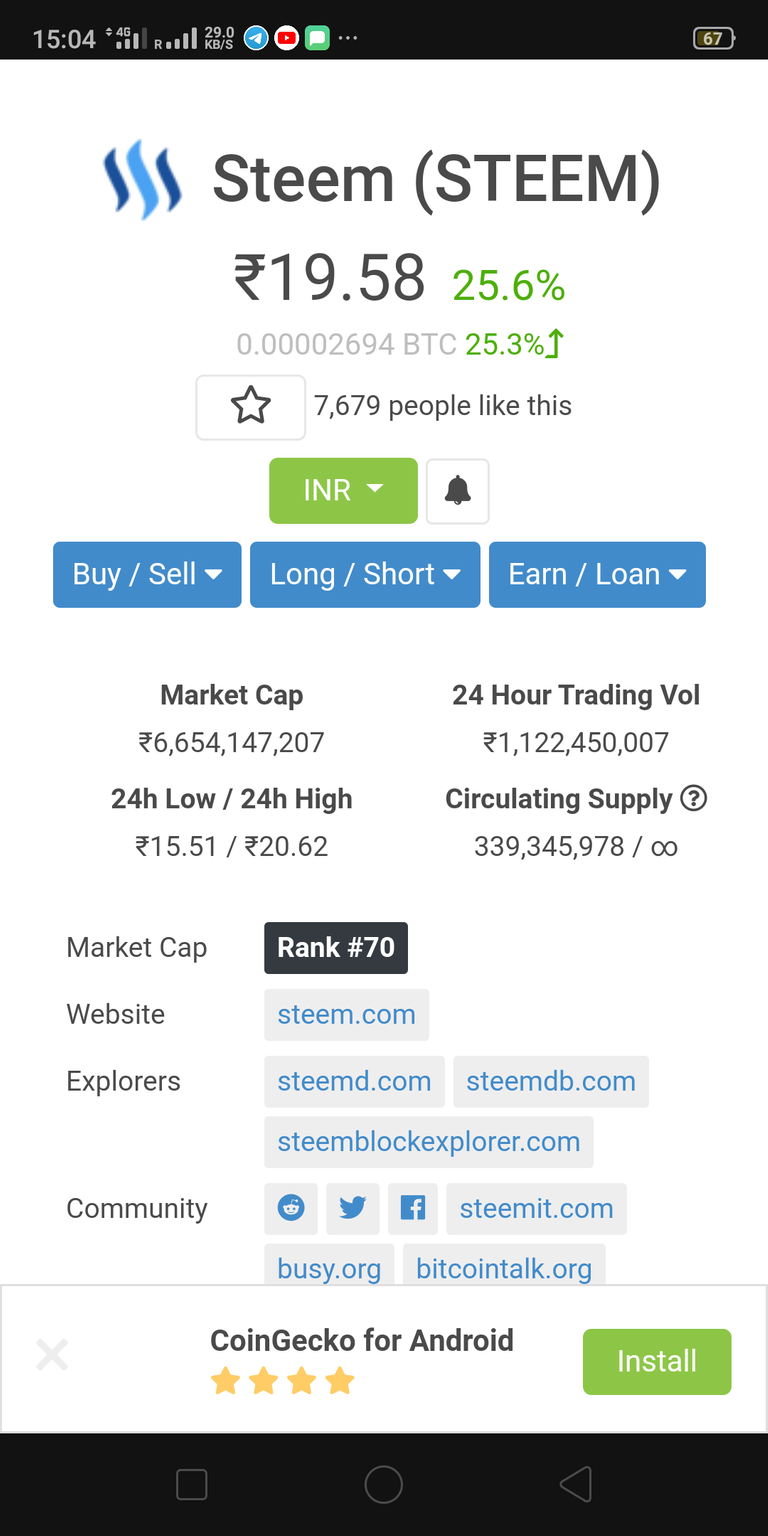 Since I prefer prices to be seen in INR to USD, I always search on Google the term 'steem to inr' and the very first result I get is that of coingecko. For all these months I have been in a worry as to whether I get my investment back or not.
I know that for many, steem is not just mere a way to make money, rather it is among the most efficient blockchain technologies out there. However, as an investor we look for real profit which must be in real money, so it is natura to look for profits and make it when time comes.
I don't know whether this bullish rally will continue for long and reach the previous highs or beyond. But I know one thing for sure is that prices are unlikely to go back to be bearish. I say so because it seems so from my point of view. It wouldn't have to be the same from your perspective.
Let's hope for best!