With all the Excitement over here at steemit.inc lately many people have totally forgotten about EOS's new Social Media Site called VOICE.
I had signed up a while back to be one of the earlier users of Voice and that time has finally come as you can see my email prompting me to finish signing up for the release.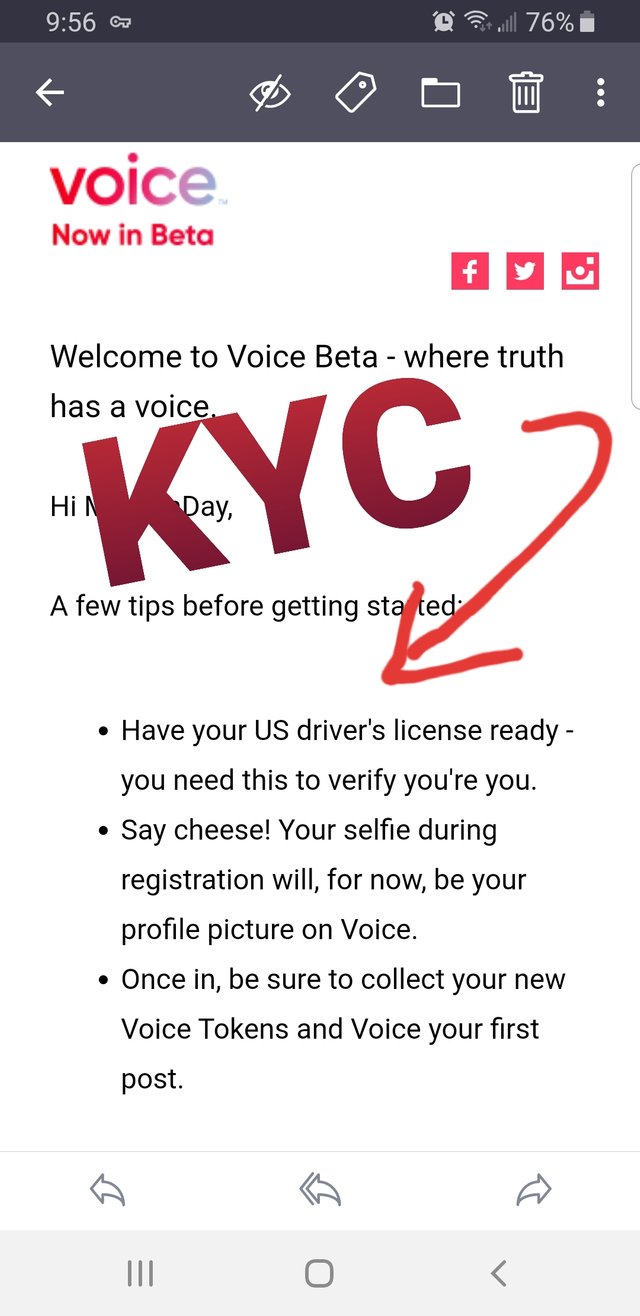 Well it turns out that you have to use a Government ID to sign up!?! WTF!?! Why do they need my licence info for a social media site? Are they following in Chinas footsteps and preparing for a "social score", where they can punish u for your online activity..
Call me nuts, but I believe it should be my decision what personal info I share with Tech Giants who seem to love selling peronal info!
As I see it most people involved in crypto like their privacy and like to stay anonymous.. At least thats how I am. We have enough big brother watching over us, so I try to limit that as much as possible.
I dont know about you but this is a red flag for me and I win NOT be participating in this..
Let me know your thoughts!