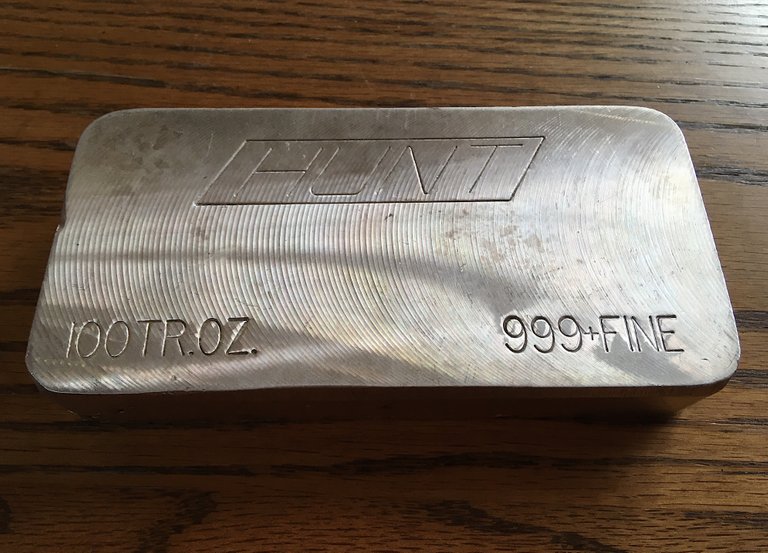 This is a heavy one...I had a conversation with someone, I can not remember who....and they told me that this Hunt bar is not from the famous Hunt brothers, originally I thought I had a bar from Silver History!! 😀
So grab that cup of coffee, and let Silvertop tell you the story behind this bar......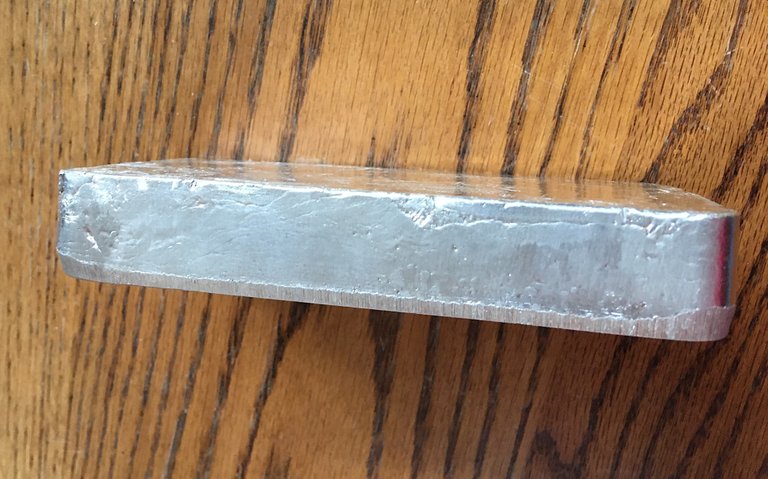 Jack Hunt Coin Broker.....There was a market for generic bars and he started pouring 100 Oz .999 fine Silver bars in 1981-1982.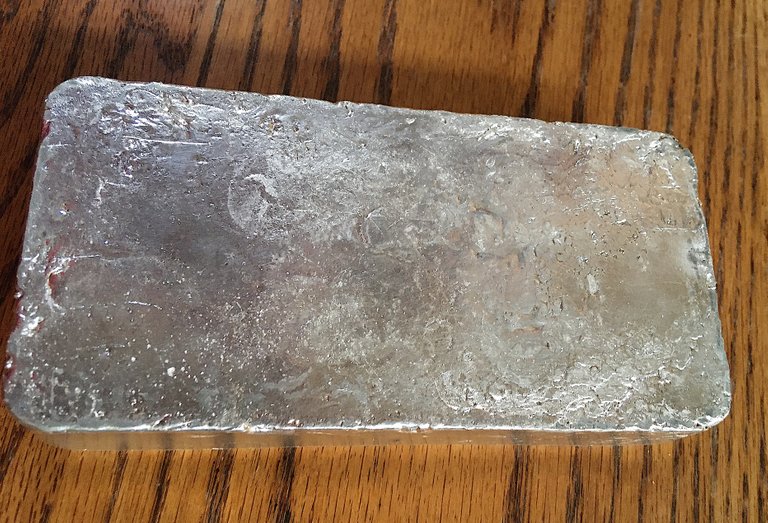 There were two versions of the Hunt bar....
Version one was poured in upstate New York, and their were approximately 5,000 bars made.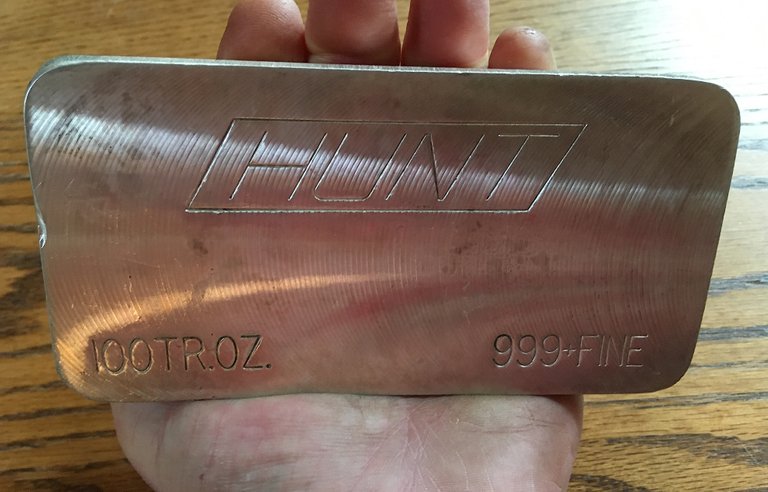 This bar that I have is the first version....
The second version had a different stamping, and was poured by Leah Garner in Toronto Ontario Canada.
There were approximately 5,000 bars made of the second version as well.......
Where Silvertop grew up, these were called doorstops....Some people would paint these bars black and use them for doorstops!😳
I think before Santa trips on this bar I better put it back in the stack!!!🤗
Santa.......I'll take another one of these please!!!!🤗
Ho...Ho...Ho...Silvertop...
Mike😀