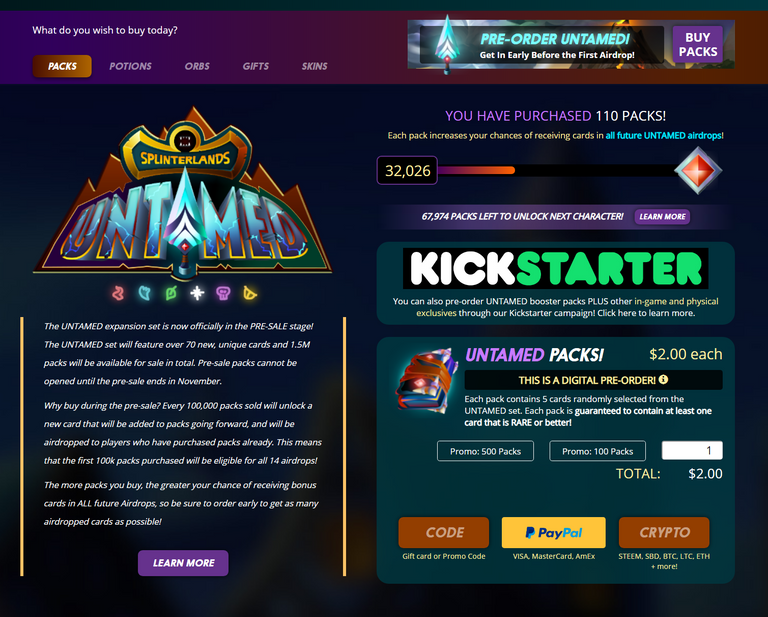 Well, I blinked and a lot of things have happened. First, I'm happy to report that every single $1000+ pledge for kickstarter has sold out. We didn't expect this to happen this quickly. So, Matt and I need to confirm what now?
Kickstarter is nearly 3x it's goal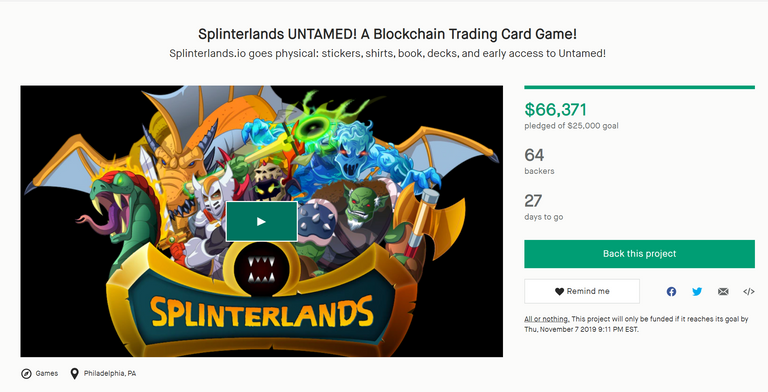 al
In what already appears to be a blast off success we've nearly tripled the raise we were looking for to print the physical goods. We've got the smart money whales in, but want to see more people in there. We'll have more on that later from the official account. Cool stuff is abrewin'.
UNTAMED packs live on the site
So, we got UNTAMED up there for sale now. For folks who don't care about the Kickstarter stuff or who exclusively want to pay in crypto you can now check out splinterlands.io, click buy, and you'll notice UNTAMED packs are now for sale.
If you're looking for bigger deals ($5000+ please contact me in Discord).