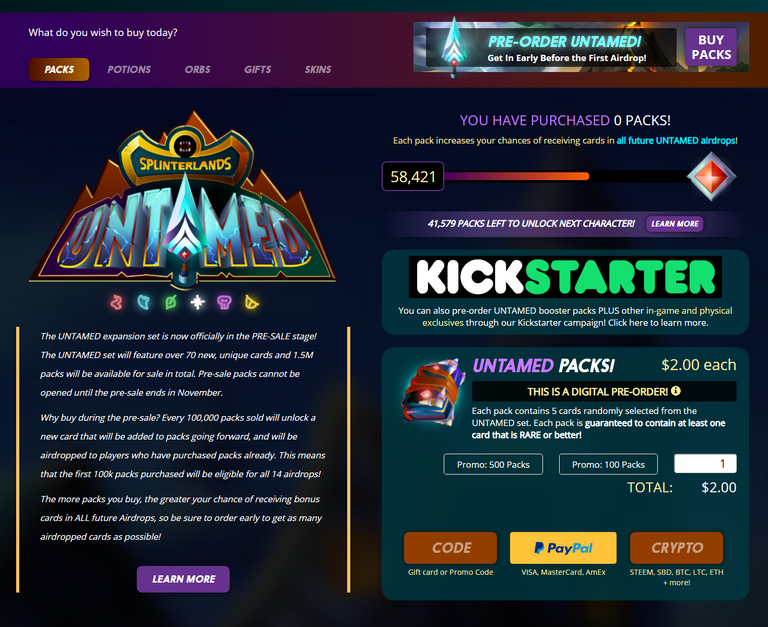 So, you want UNTAMED Cards and specifically want the airdrop. I have good news and I have bad news. Every 100k packs that we sell there will be an airdrop. The airdrop doesn't guarentee you a card, but you get a chance at getting the card. If you buy from the early packs you'll get all the airdrops. If you only buy later you'll miss some of the airdrops.
Well, if you look at the number of packs sold you'll realize that the kickstarter and early pack sales have been very strong. We launched 2 days ago and between the site and Kickstarter we've sold 58,421 packs. That means we're ~60% sold out relative to the first airdrop. You can still get cards if you participate in the Kickstarter, but if you're planning on avoiding it for whatever reason but still want cards your days are pretty limited.
You've been given notice. For your sake please don't miss this chance!