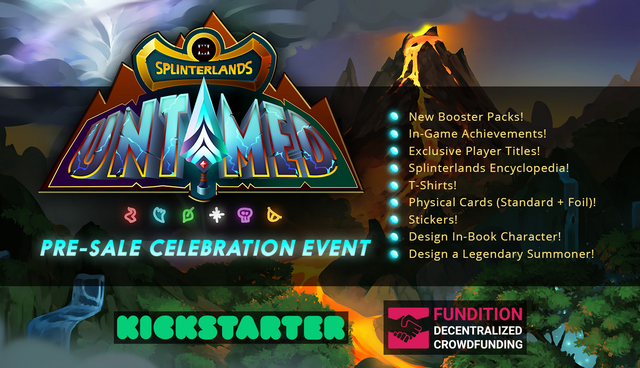 We hit goal in the first two hours of the campaign! That was pretty awesome, but it's come mostly from a handful of whales buying out all of the top tier spots.
So, we have triple the goal, but less than 100 people. We have some things in mind to change that, but for now the incentive is this. There's a quest. The quest is achieve 100 backers total in the next two hours.
If we get to 100 backers on the kickstarter we'll up the weekly tournament prize pools by $100/week ($5,000 to the players per year!)
https://www.kickstarter.com/projects/526764488/splinterlands-untamed-a-blockchain-trading-card-game?