Seconds ago I finished my first quest in the new season with the Water Splinter. I am at the Silver 1 level and I've got these four cards: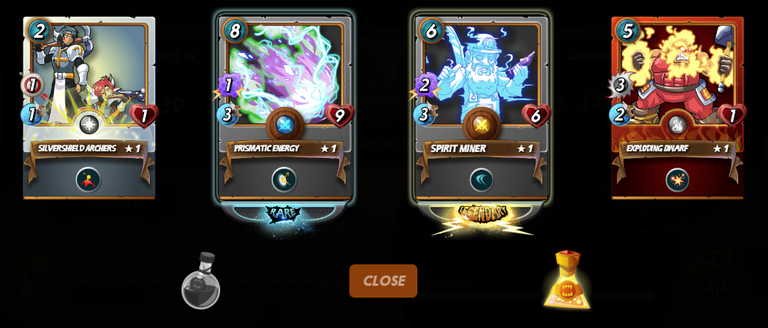 Spirit Miner?
A Blind ability, among others.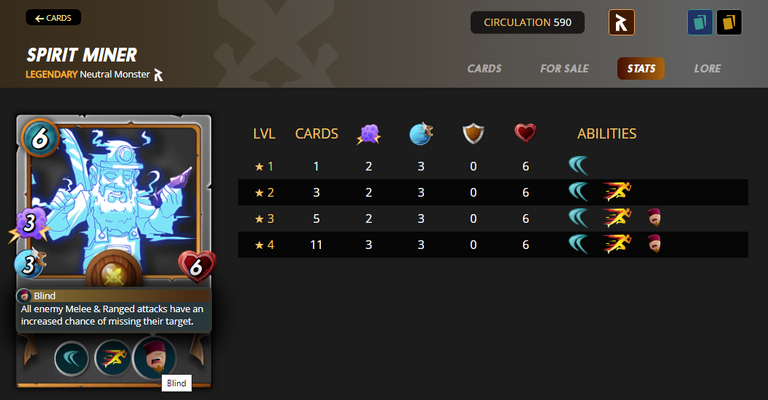 It could be useful with Water Splinter matches which I prefer to play at Silver levels.
---
By the way, nobody bothered to buy my Silvershiled Assassin which now sits at $4.20 market value.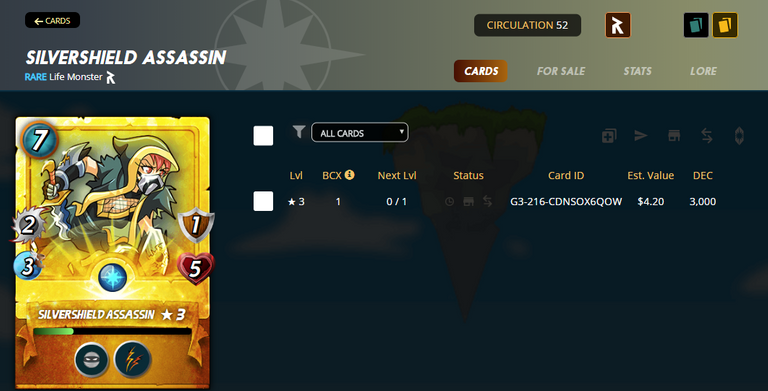 ---
Better and better