greetings, people from @battlegames, @steem-ace and @steemmonsters
I make this post for you to show the skill I am really enjoying on Untamed Cards. To me, it's the best skill of both Untamed and the entire game.
The name of this ability is SCAVENGER. With it, the monster gains one life every other monster killed in battle, regardless of whether it is from the opposing team or the team itself.
There are some miscellaneous splinter monsters that have it, but, I will refer here to the best Untamed Cards monster for me that has this ability.
It's Dark Ha'On. Look:

Look all abilities of Dark Ha'on at his 4 levels.
I have this card at level 3, so it doesn't have the Magic Reflect ability yet, which does a bit of damage back to the mages attack. But most important here is your Scavenger skill, in my opinion. Take a look at how my battle began: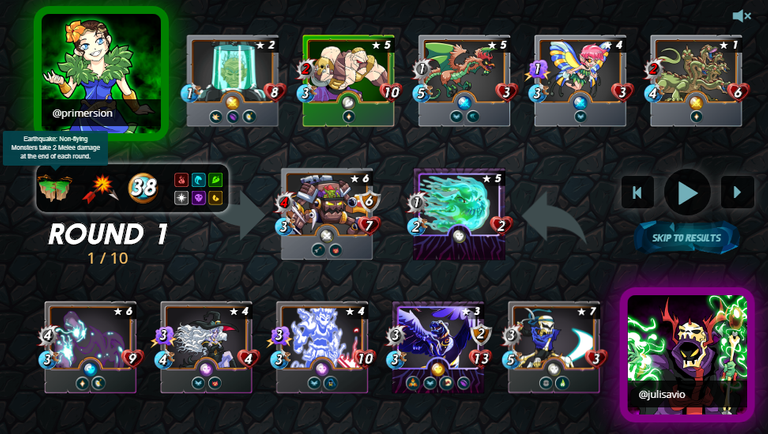 You can see you can't use snipers on it, but mostly, it's that kind of battle that monsters lose 2 health to each round. This was paramount in this battle. Look how I set up the team. I put two weaker monsters before Dark Ha'On, just for her to come alive with their death. This card started at 13 health and for each monster killed, gained 1 life. In addition, she has the Fly ability, which does not let her lose 2 health. Look how it ended and compare: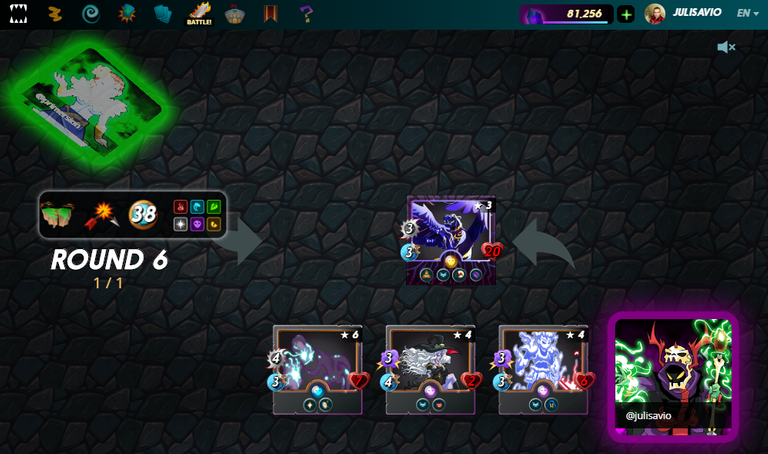 Have you ever seen a card have 20 life ??? So this card can do it. I would get even better if I had not taken damage with her ....
You can't imagine how super useful it is by saving all the damage from battle while your team monsters attack your opponents. The vampire, for example, can greatly increase his life, as it will take a few rounds to take damage.
That's it guys, I hope you enjoyed this tip and recommend this Card to everyone.
Here is the full fight:
https://steemmonsters.com?p=battle&id=81e86f8a067fc0d95df3e3a5a54d58a2809967fd&ref=julisavio
Have all a good game!!!!