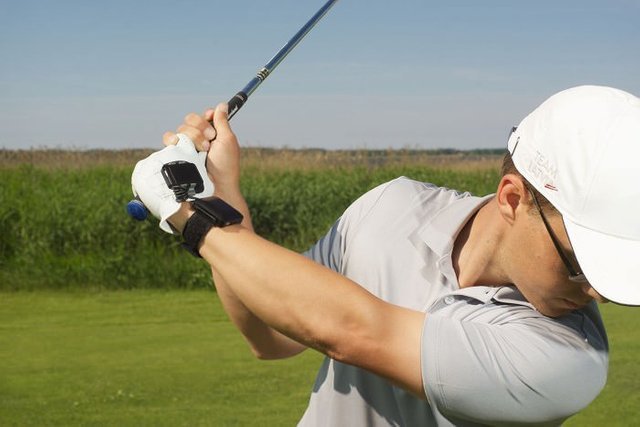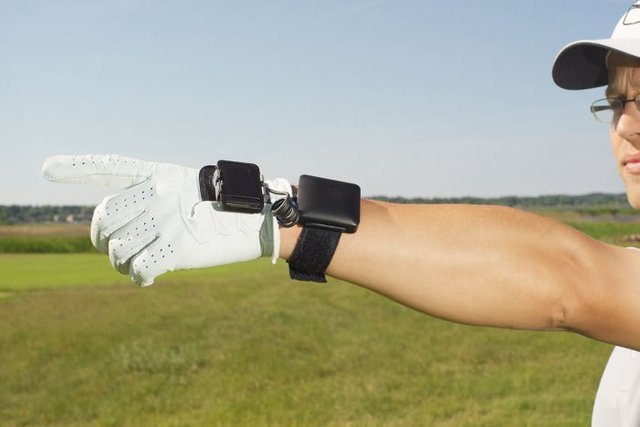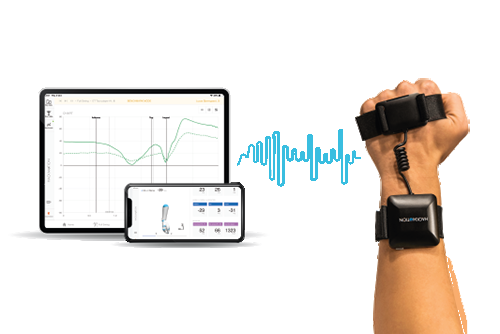 Hackmotion is a startup that is bringing innovative wearable products equipped with motion capture system for learning sports, more specifically golf. Hackmotion wearable sensors provide a real-time data stream of the user body model in 3D by perfectly replicating all of its movements. These wrist angle sensor can be used for teaching, learning, and improving playing golf.
This cutting-edge product help to develop the most effective wrist movement. The wrist angle sensor keeps track of all wrist movements and notify the user instantly if the movement deviates from the desired form.
How does it work ?
Put the system on the wrist. Adjustable size straps come with the system.
Calibrate the sensor with a single push of a button.
Start playing. System automatically detects swings and displays data for all phases of the swing.
System comes with iOS apps for both iPhones and iPads, and software for Windows computers. System connects to the computer or mobile devices via bluetooth. It is a complete wrist angle training solution that measures, analyzes and helps users improve their golfing skills.
Hackmotion is promising new startup that is continuing building product based on their proprietary sensor technology for other sports as well. Currently, it seems they are targeting golfing coaches, professional athletes, and all other golfers. Their innovation opens them up for future possibilities to build products for industries like healthcare, gaming, 3D design, and more.
They offer two versions of Hackmotion systems. One is Hackmotion Lite priced at $495, and Hackmotion Full System priced at $795.
If you golf you may find this product interesting and useful to take your golfing skills to the next level. If you know someone who golf, this can make a great present for special occasions.
Visit Hackmotion website for more details.