Hello DBlog.io Community!
I just discovered a new tribe: dblog! Since most of my posts are photo blogs of interesting events in the life of my family, this tag is perfect for me.
Getting Our Sukkah Ready!
Last year we traveled to the Ozarks to the Feast of Tabernacles, this year we're camping in our backyard. We have a little one coming any-day now!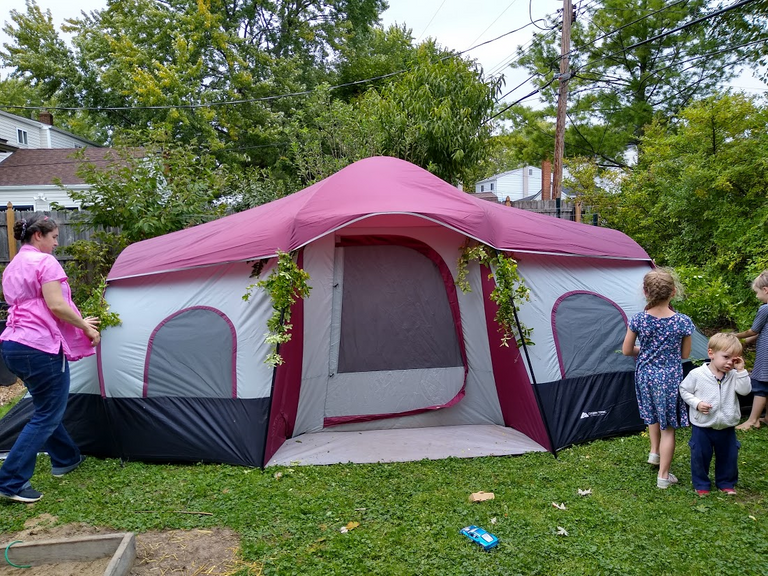 Setting up "Camp"
This is our campsite, next to our garden. The grass has been overgrown with creeping charlie (ground vine), so we have no problem laying the tarp and tent over this spot.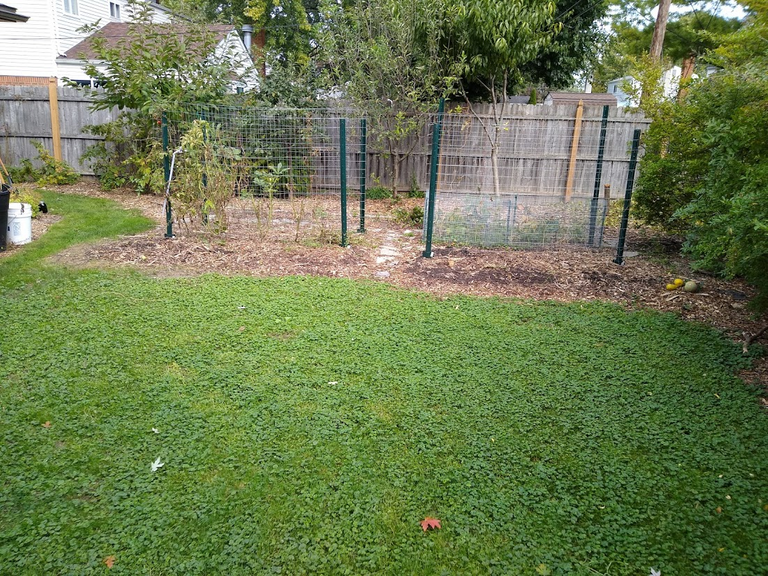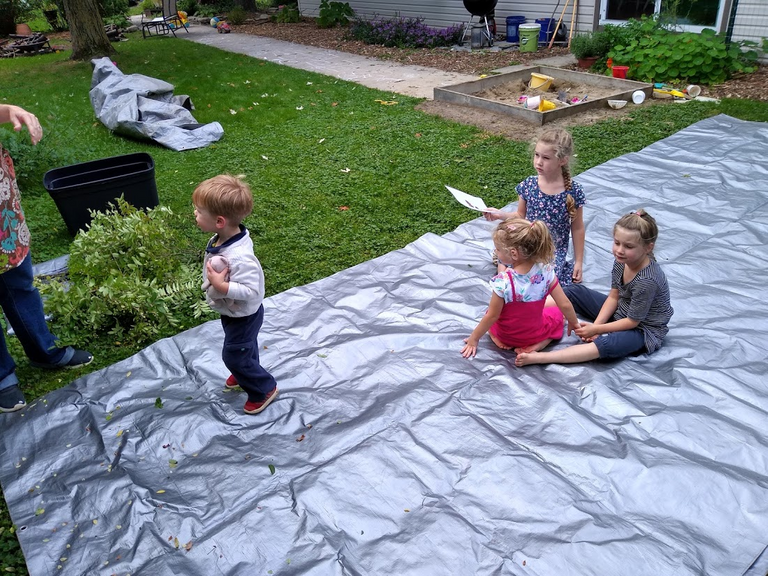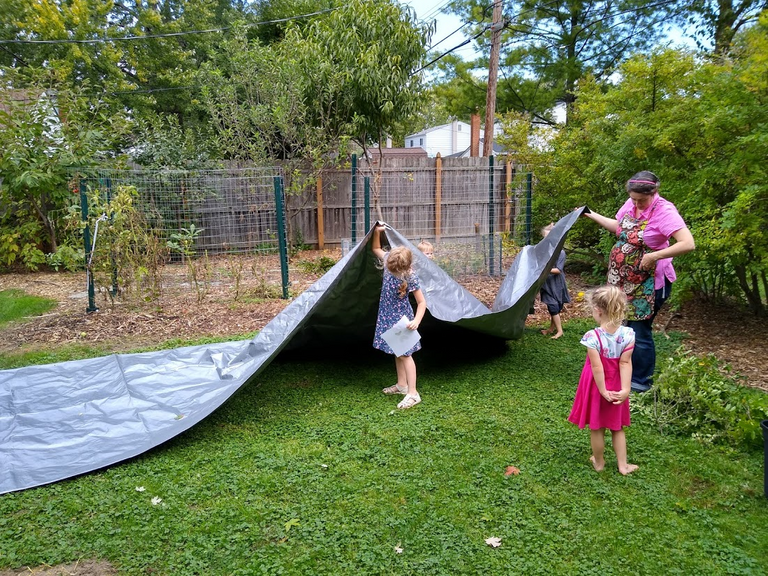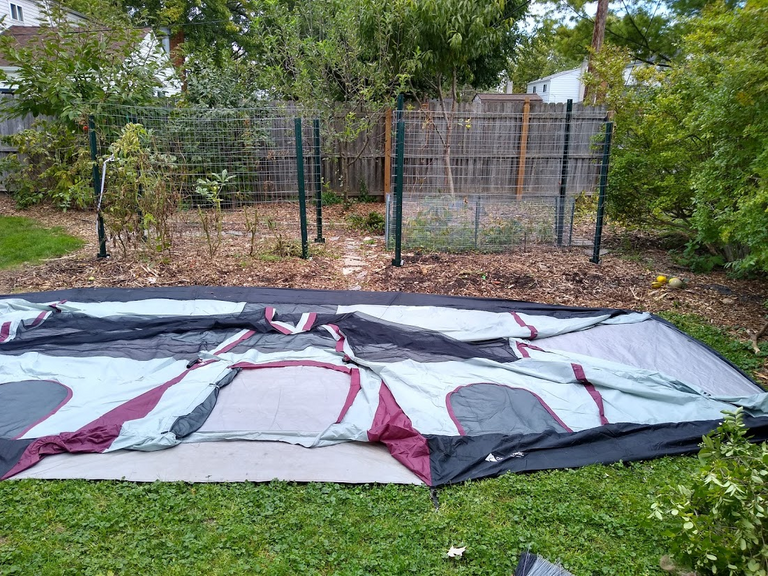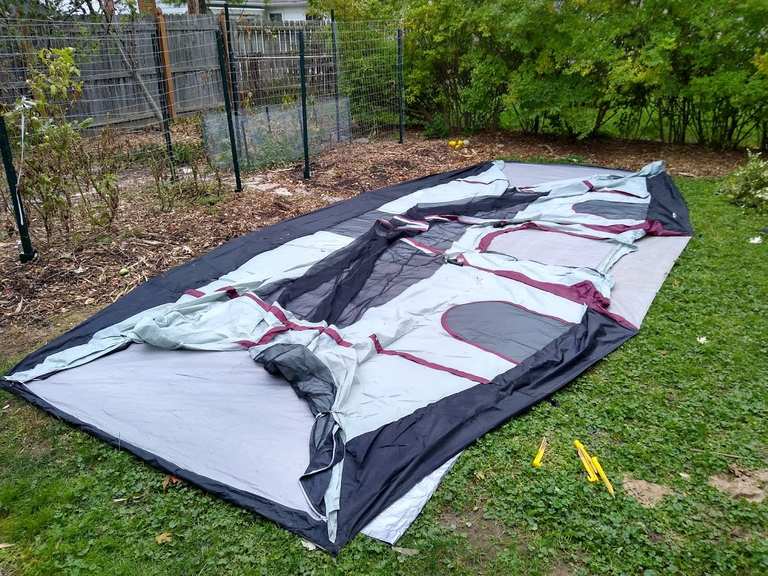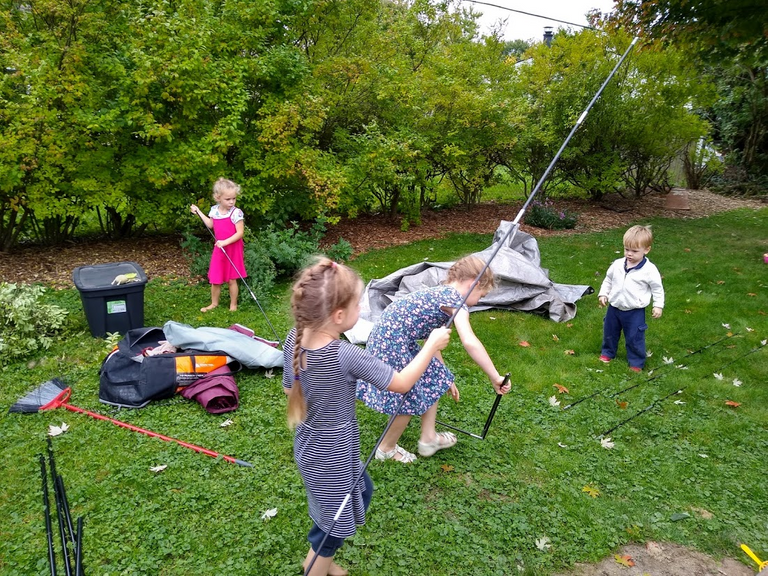 Our little helpers are more helpful every year.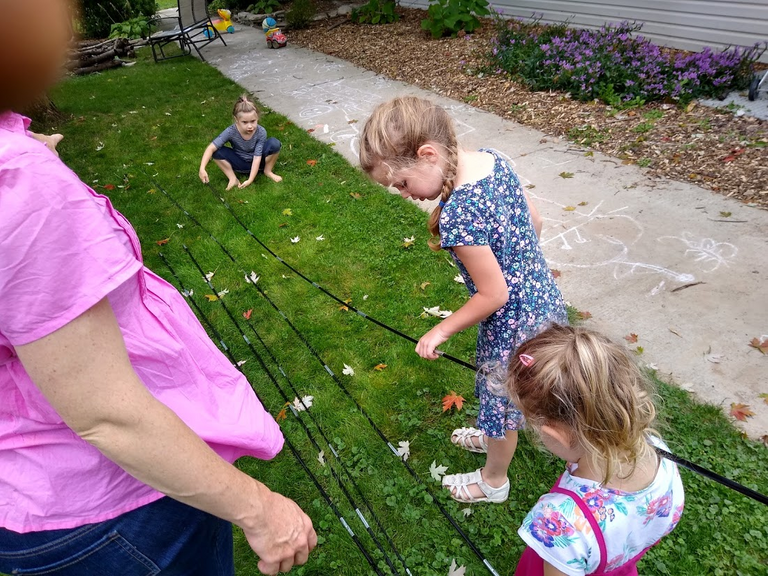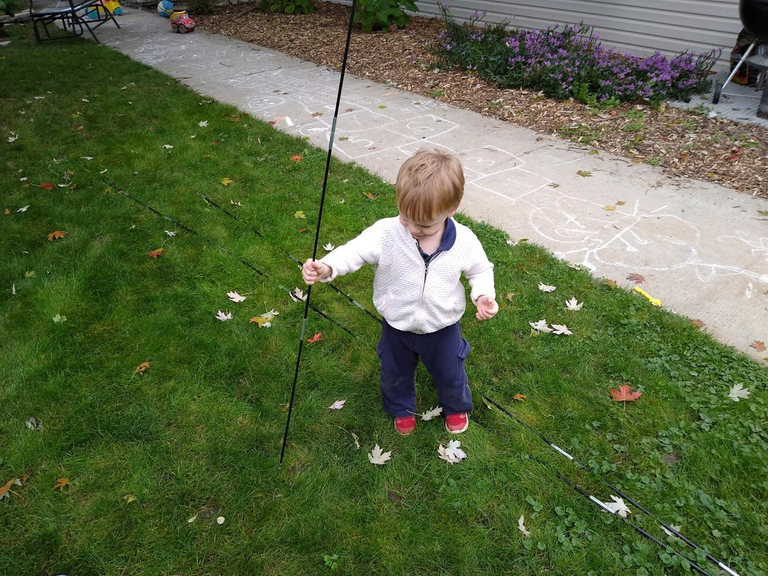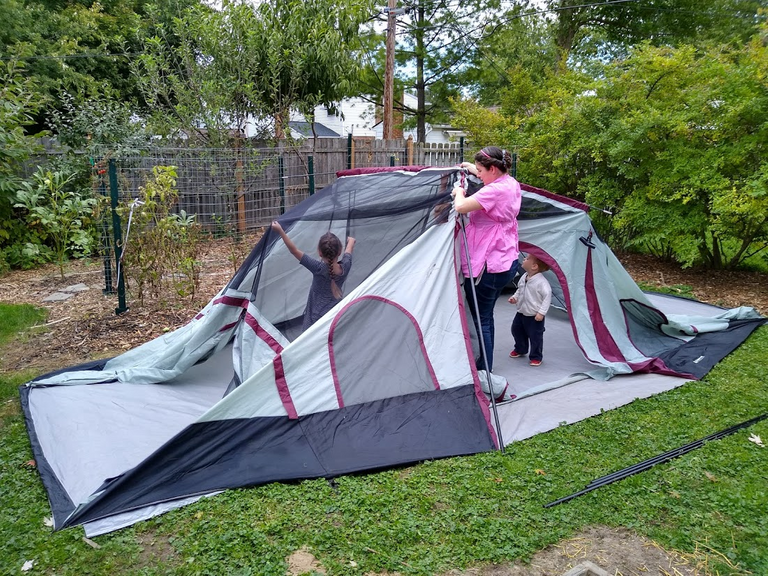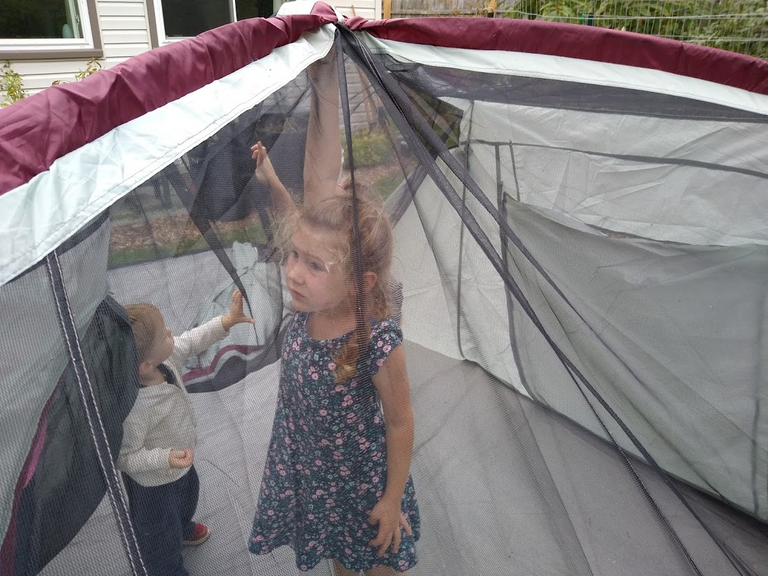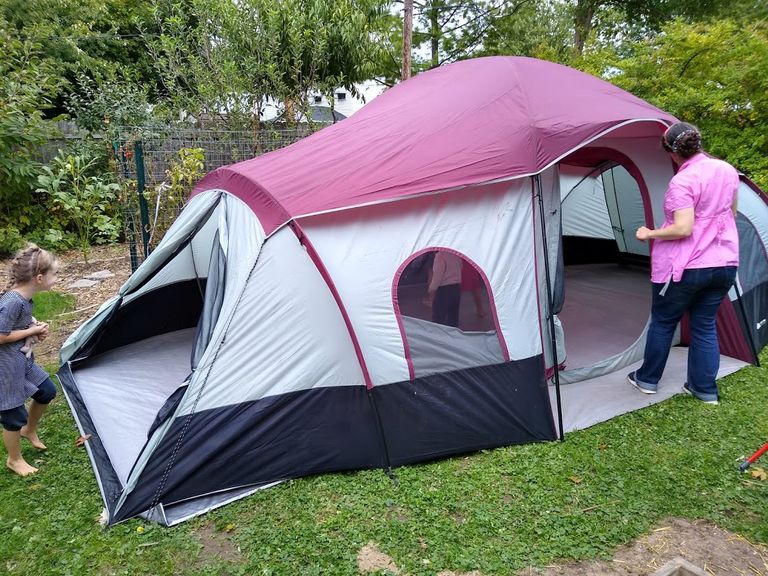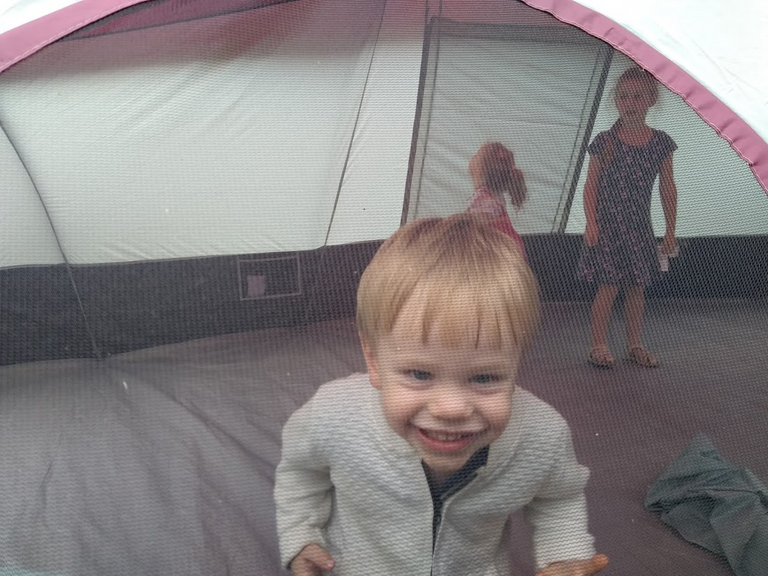 Last Sukkot, Daniel was only standing and crawling. This is going to be his first celebration that he may remember!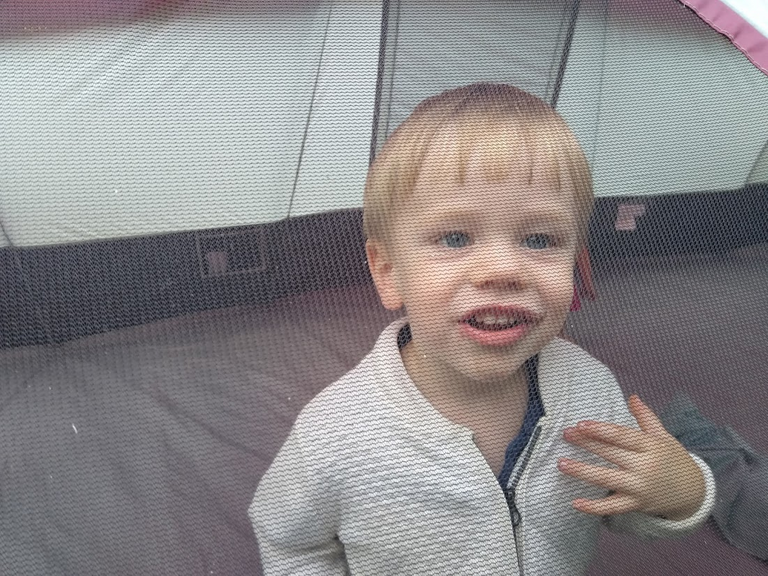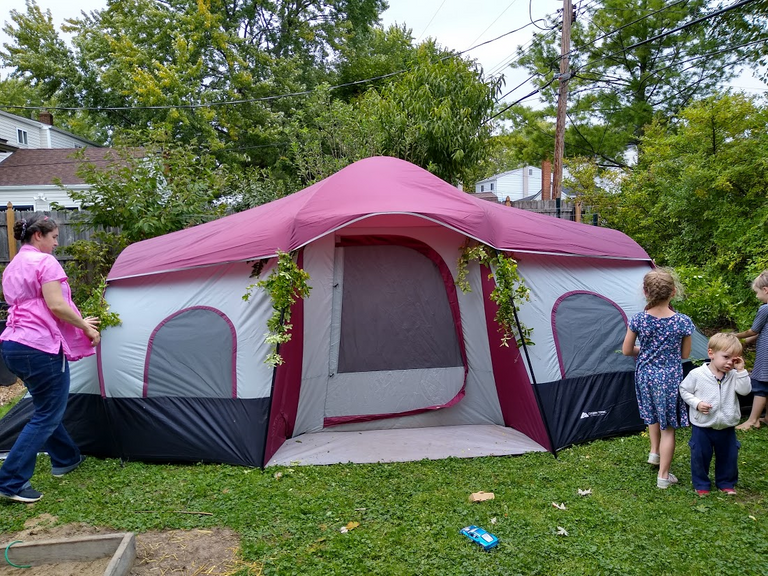 We begin decorating our Sukkah with "goodly boughs".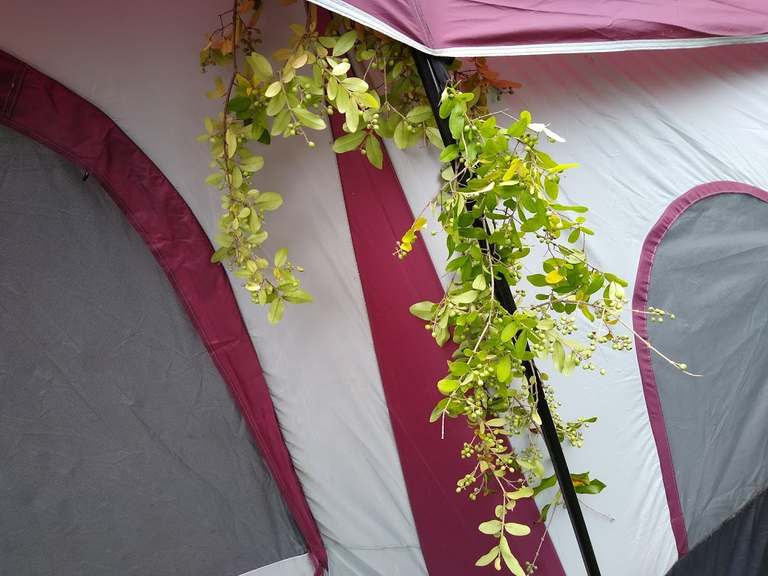 "On the fifteenth day of the seventh month, when you have gathered in the produce of the land, you shall celebrate the feast of the Lord seven days. On the first day shall be a solemn rest, and on the eighth day shall be a solemn rest. And you shall take on the first day the fruit of splendid trees, branches of palm trees and boughs of leafy trees and willows of the brook, and you shall rejoice before the Lord your God seven days. Leviticus 23:39-40
We cannot fulfill all of this commandment, but we practice what we can and rejoice! We are preparing for the Sabbath tonight, then finishing our Sukkah on the first day of the week, then begins the Celebration in Booths!
Bless the Most High!
---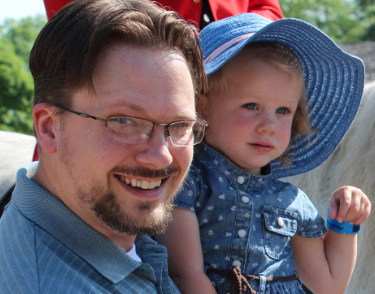 Benjamin Turner: God fearer. Rooted in Messiah. Husband of @lturner. Father of four wonderful children. The guy behind the camera. Steemit enthusiast.
Bless the Most High!