El Al has announced that it will be conducting commercial pilot flights between Tel Aviv, Israel and Melbourne, Australia in early 2020 (likely 2nd Quarter).
This will cut 7+ hours off the current minimum journey time and dramatically improve connections between these key allies.
A commercial pilot means tickets are available for sale to the public.
https://www.ynetnews.com/travel/article/By35zpj3r?fbclid=IwAR3JMR3c9sCsQlnGAKRGOHDdgcvM1gbLqKubu661BreWYCaXd_Cggy-cCNA
I am personally very excited about this because getting direct flights between Israel and Australia has been a personal project of mine for 4 years.
I wrote a detailed paper "The Case for Israel - Australia Direct Flights" in January 2016 which set out the operational technical and business case for direct flights using new extra long range aircraft.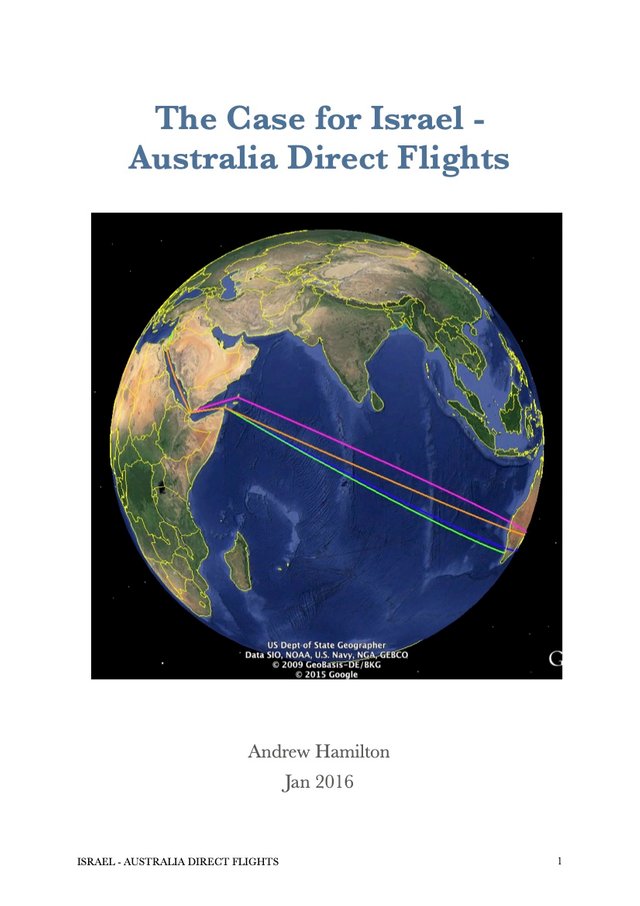 I posted the first part of it on Steem in one of my early posts.
I then promoted the paper to the governments of Australia and Israel and the relevant airlines, including El Al.
The paper was taken up enthusiastically by Dave Sharma, the then Australian Ambassador to Israel.
It led to:
a new Air Services Treaty between Australia and Israel;
Israeli PM Netanyahu advocating direct flights on his historic first official visit to Australia;
Australian senior politicians also advocating direct flights; and now
El Al commencing commercial pilot flights.
It is a lesson that major new initiatives take quite a while to come to fruition, but one must persevere. It will all be worth it in the end.
This observation is particularly relevant for Steemians and in relation to my Crypto Class Action project.