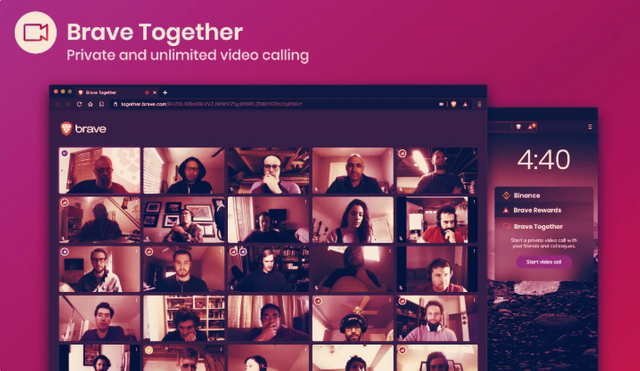 While Zoom has been dominating the scene with the COVID outbreak, there are many privacy issues with the Zoom client. Many have recommended using Jitsi instead. Jitsi is an open-source secure video app recommended by Edward Snowden.
Brave Browser has integrated Jisti directly into the Brave Browser allowing you to make secure encrypted video calls without an account.
Did you know Zoom's calls are not end to end encrypted?
This is one of the many reasons Zoom is a poor choice for those who care about their privacy. Zoom claims to have end to end encryption, but it has been proven to be false. Zoom has also been accused of selling data to Facebook.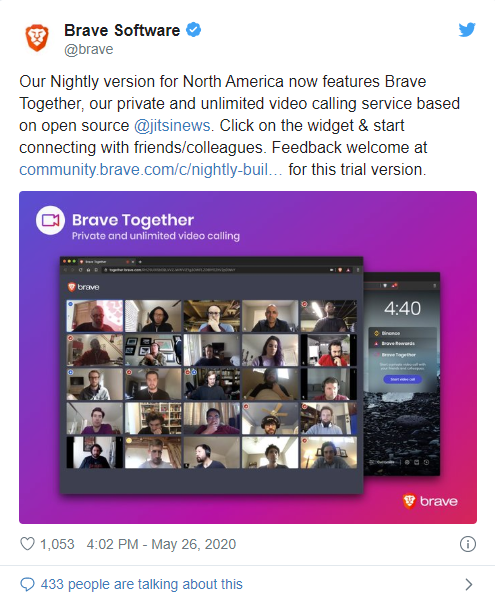 You do need to download the nightly builds of Brave to use video calling or wait for it to reach the stable branch.
Currently, it is limited to one on one calls, but that will change in the near future as they build the additional functionality needed to support group calls.
I have used Chrome Browser since the release, about a year ago I attempted to switch to Brave Browser as my primary browser, something I tried many times in the past and haven't switched back since then. Once Brave started to support Chrome Extensions, the switch was easy and beneficial.
Brave Browser has more security, privacy, and performance than Google Chrome without the spying. I highly recommend checking out Brave. It is also crypto-friendly with built-in wallet support with support for hardware wallets like Trezor and Ledger.
I highly recommend you research the security issues related to Zoom and consider alternatives like Jitsi.
Cover Image Source: 1
---
Securely chat with me on Keybase