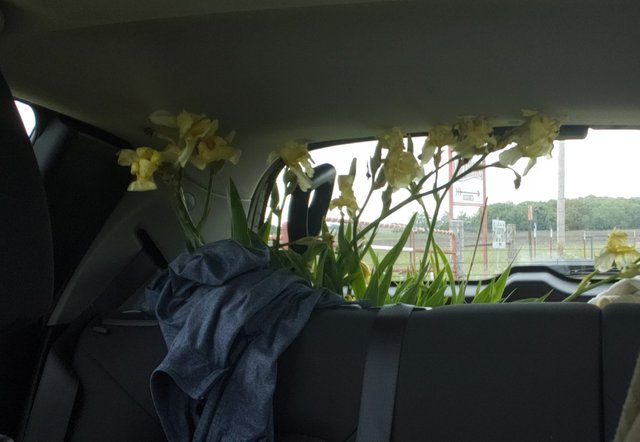 Image by me!
When I was a kid of about 10-years-old my grandmother was taking me home from a couple of weeks at her place in Arkansas. She was a flower garden nut and enjoyed all flowers, but she really loved irises. She passed some wild irises that trip and pulled over to grab them up. I remember the converstion from my point of view very well...
"Grandma! Just don't! Buy them from the store! You are so embarrassing!"
She looked at me and laughed, "When you are my age, you will do the same thing all because the wild things are best and free."
Damn, I am not becoming my mom, I am becoming my granny!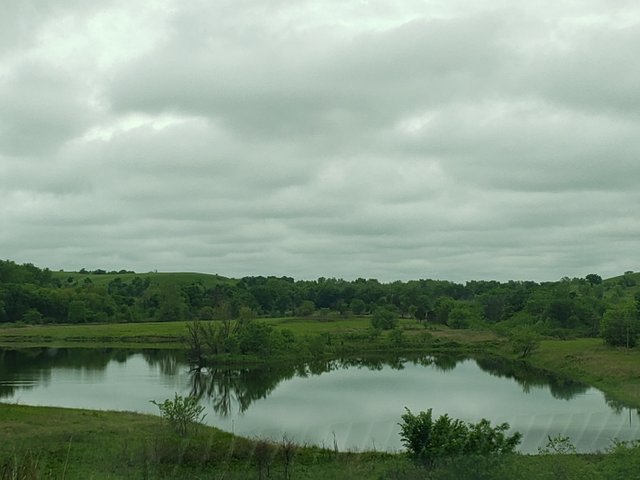 Image by me.
Today we are traveling as far north along Highway 75 as we can. This means we will get to Northern Kansas at the least.