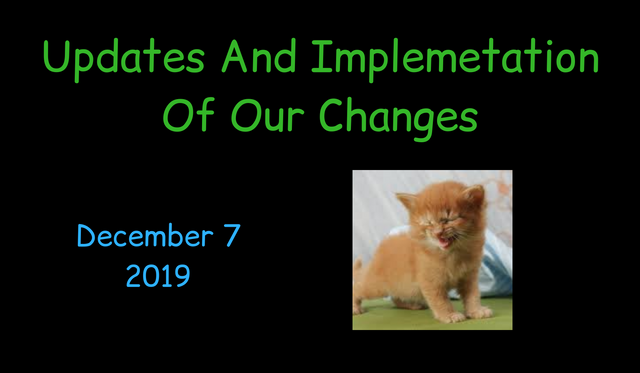 Made in Canva
So as I stated in the Awesome Daily report yesterday the decision has now been made to implement the plan laid out in this post, Important Message To Our Delegators - Please Read.
Implementation
The implementation of this plan will go as follows.
Stop voting on delegators and start following the curation trail of @qurator with 30% weighted votes - Done
Power Down our undelegated SP and use 70% of that to lease SP, and the other 30% will be included in the weekly payouts to our delegators - The Power Down has started and the first funds will arrive in our account one week from now
Include @flaxz as beneficiary on our posts with 5% - Done from this post and forward
Payout our delegators in Steem instead of SBI - First payout will be done tomorrow December 8 2019 in our weekly payouts to delegators
Expand our manual curation to the Steemleo tribe with 5% beneficiary rewards for that work - This will be done if there is interest from a trusted person to work with this
So this is the implementation so far, I hope you like it and thank you very much for your support.
Thank You!
Thank you very much for reading this post and for supporting this project, it is run by @flaxz, and the goals are to "highlight Awesome Content on the Steem blockchain, and to grow the Steem ecosystem by rewarding it".
Stay Awesome!
Sincerely,
This Is Awesome
---
Join us on Discord: https://discord.gg/SthJJDZ