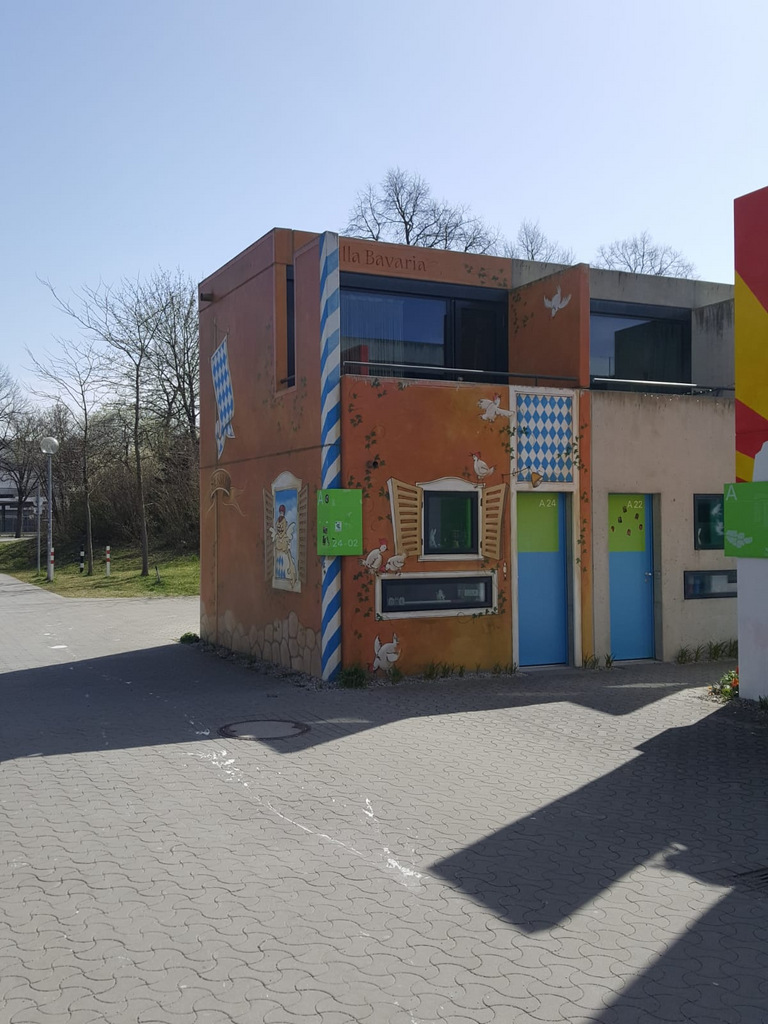 ---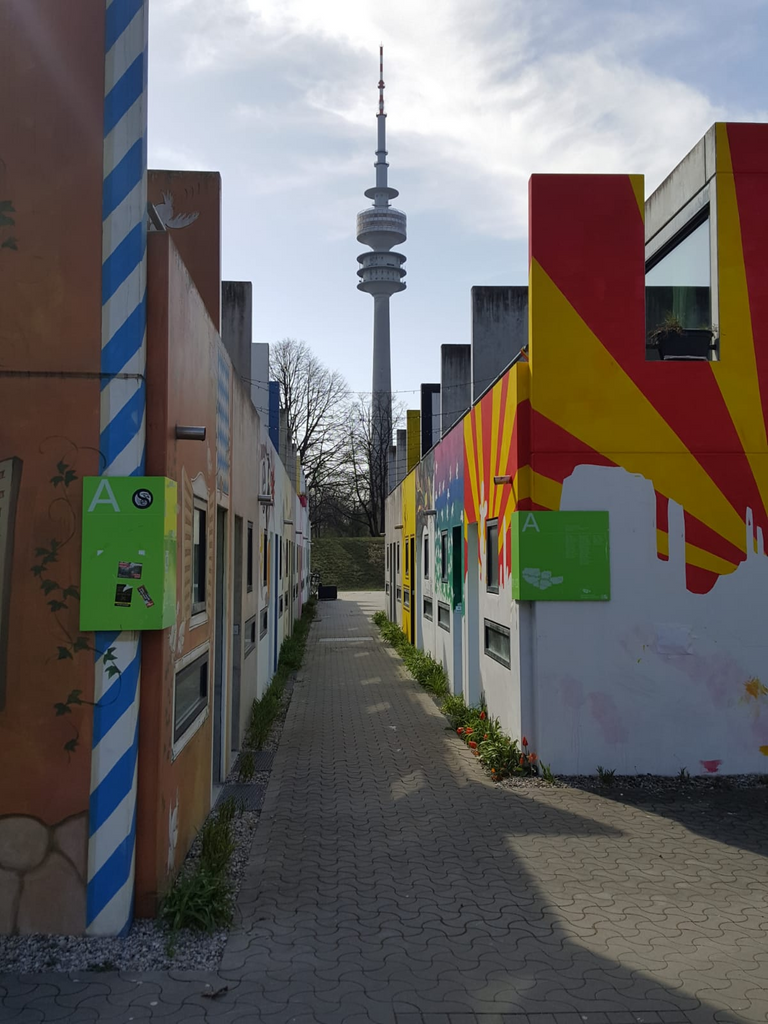 ---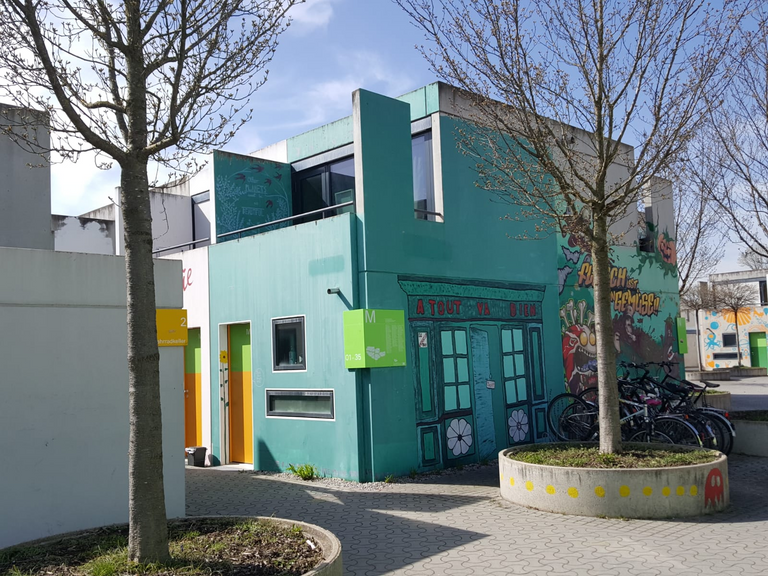 ---
Hello,
today it was very nice outside again. We had to go to the doctor. My wife and I had a check up, nothing bad.


Our little one came with us and he stayed outside for his protection. We were at the doctor in Olydorf. Olydorf is what is left of the Olympiad that happened in Munich in 1972.


In contrast to Russia and Brazil, after the Olympiads from 2014 and 2016 and everything that was built there now because the super state leaders only want to satisfy their megalomania without a plan for the future is now decaying, in Munich they had a plan to re purpose these buildings with a benefit.


The small bungalows are rented to students, for little money for the Munich prices. Many of the bungalows were painted. I think these little works of art are beautiful because the Olydorf has a certain flair because of them.


I like the Homer Simpson and the Bavaria Villa the most.


Because of the Covid 19 epidemic, it was quite empty, only good for us because my little one fell asleep.


We will try to get more fresh air during the days and take longer walks without touching anything.


What are you doing in such times?



Hallo,

heute war es wieder sehr schön draussen. Wir müssten zum Arzt gehen, also meine Frau und ich zu einer Kontrolle, nichts schlimmes.

Unser Kleiner ist mit uns gekommen und für seinen Schutz sind wir draussen geblieben. Wir waren im Olydorf beim Arzt. Olydorf ist was geblieben ist von der Olympiade die in 1972 in München geblieben ist.

Im Gegensatz zu Russland und Brasilie,die ihre Olympiadenin 2014 und 2016 hatten und alles was man da gebaut hat jetzt zerfällt, weil die Super Staatsführer nur Ihre Megalomanie befriedigen wollen ohne ein Plan für die Zukunft, im München hat man ein Plan gehabt um diese Gebäude zu nützen.

Die kleinen Bungalows sind an Studenten vermietet für wenig Geld im Gegensatz mit den Münchener Preise. Viele der Bungalows wurden gemalt. Ich finde diese kleine Kunstwerke schön, weil das Olydorf einen bestimmten Flair hat.

Ich mag den Homer Simpson und die Bavaria Villa am meisten.

Wegen der Covid 19 Epidemie, war es ganz leer, für uns nur gut, weil mein Kleiner eingeschlafen ist.

Wir werden versuchen die Tage mehr frische Luft zu bekommen und längere Spaziergänge zu machen ohne etwas anzufassen.

Was macht ihr in solchen Zeiten?


---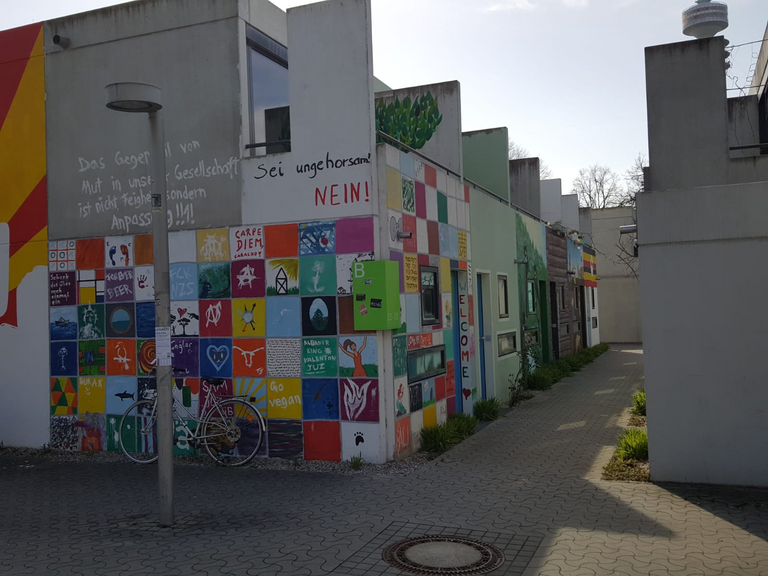 ---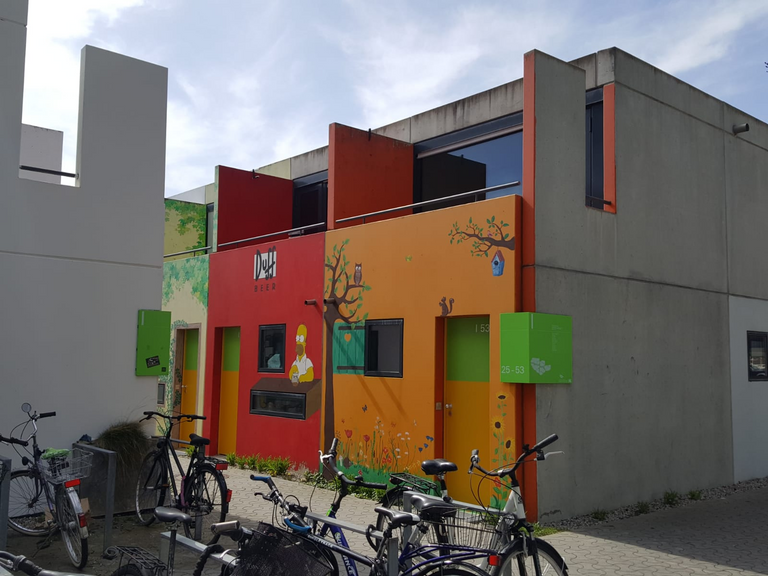 ---