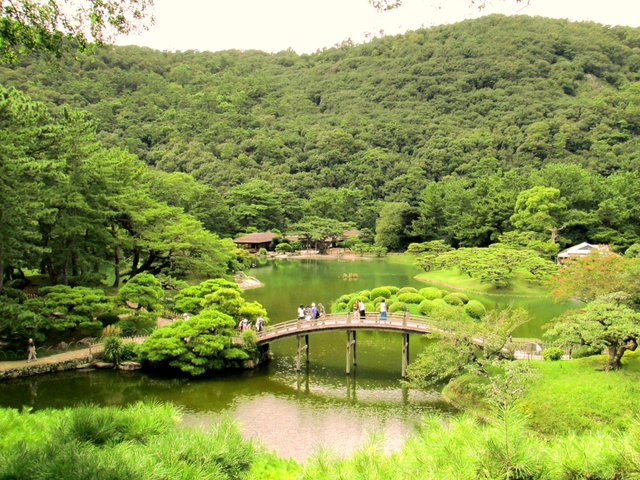 I didn't know it when I arrived at this viewpoint, but it is the most photographed view of the Takamatsu garden from Japan.
I understand why; the trees, the mountain, the lake, the bridge, the singing birds, all this makes it the perfect place to think about what you are admiring.
---
Photo taken with a Canon PowerShot SX500 IS.
This was also shared on the 7 World's Continents Photo Challenge by czechglobalhosts.
---
Follow: @karma-panorama
Blog: http://karmapanorama.com
---