With No Particular Goal In Mind
We decided to take a drive from Newmarket, Suffolk to Ludlow Shropshire, then head to Wales. We figured that the best place to visit would be Cardiff, since it's a major city and also the place where the television series Torchwood was filmed - as well as some Doctor Who episodes.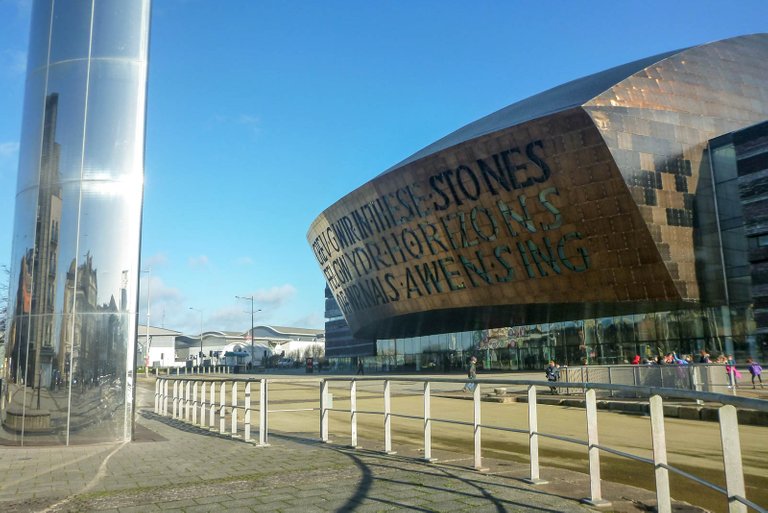 We didn't really know exactly where we wanted to go, so we just rented a hotel room downtown and asked around about what the best places to see were. The first suggestions we got were to see the water tower by William Pye and the Roald Dahl Plass - both seen in the above image.
If you were a fan of Torchwood, then you'd definitely recognize this scene as it was the entry point into their secret lair. The water fall is quite impressive as well! It was turned off the day we were there, but the reflective surface was still cool to look at.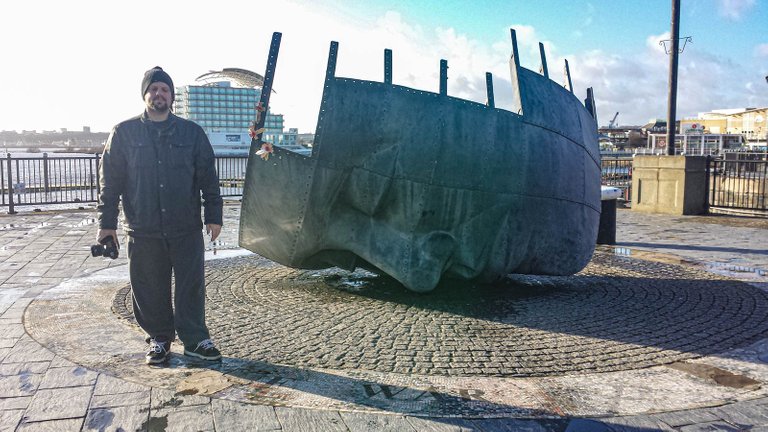 A short walk from the tower we came upon this really cool looking face sculpture. You can see by the look on my face that I was a bit tired that day. We had been doing quite a lot of walking by now, and I was ready to eat something! Make sure to eat a good breakfast before walking around this place!
Doctor Who Experience
Wow! We had no idea this was here. We walked a little ways down a random path behind where the mask sculpture is and wound up right in front of the Doctor Who Experience, which is essentially a Doctor Who museum absolutely packed with memorabilia from the show. We had to go in.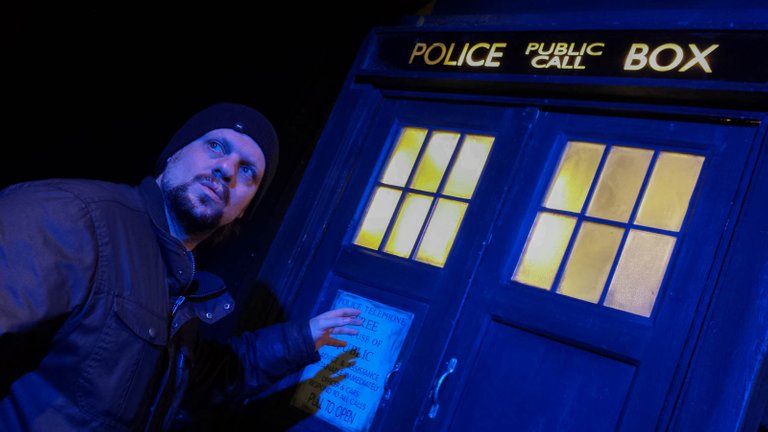 I actually already did a post specifically about this visit, so I won't be redundant. I think it may be worth re-publishing that post because it had a lot of great images in it!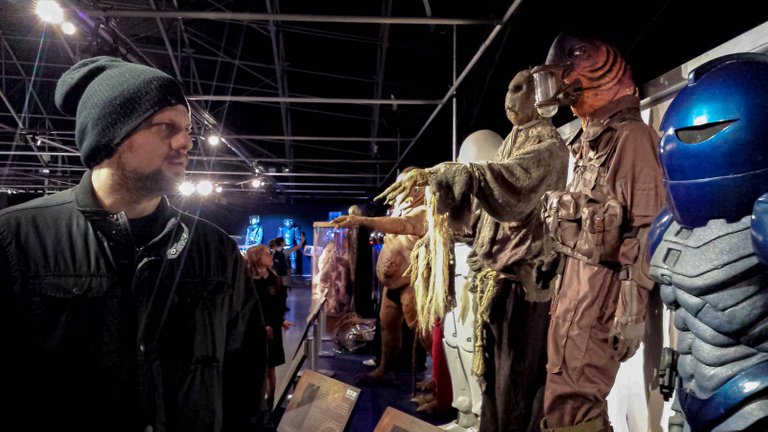 This was an amazing find and probably made the who trip worth it. We ended up spending hours in there. One of the things that I loved was that the experience was divided into two parts. First, you buy a ticket and you go into this interactive tour part. I won't give any spoilers, but it's a lot of fun!
The second part is a self-paced walk through the museum. This is where we spent quite a lot of time admiring the old props.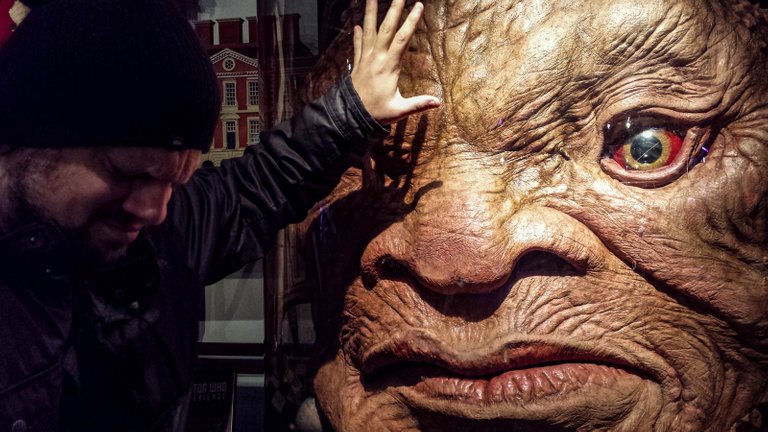 Above you can see my paying my respects to the Face of Boe. You get it if you watched Torchwood!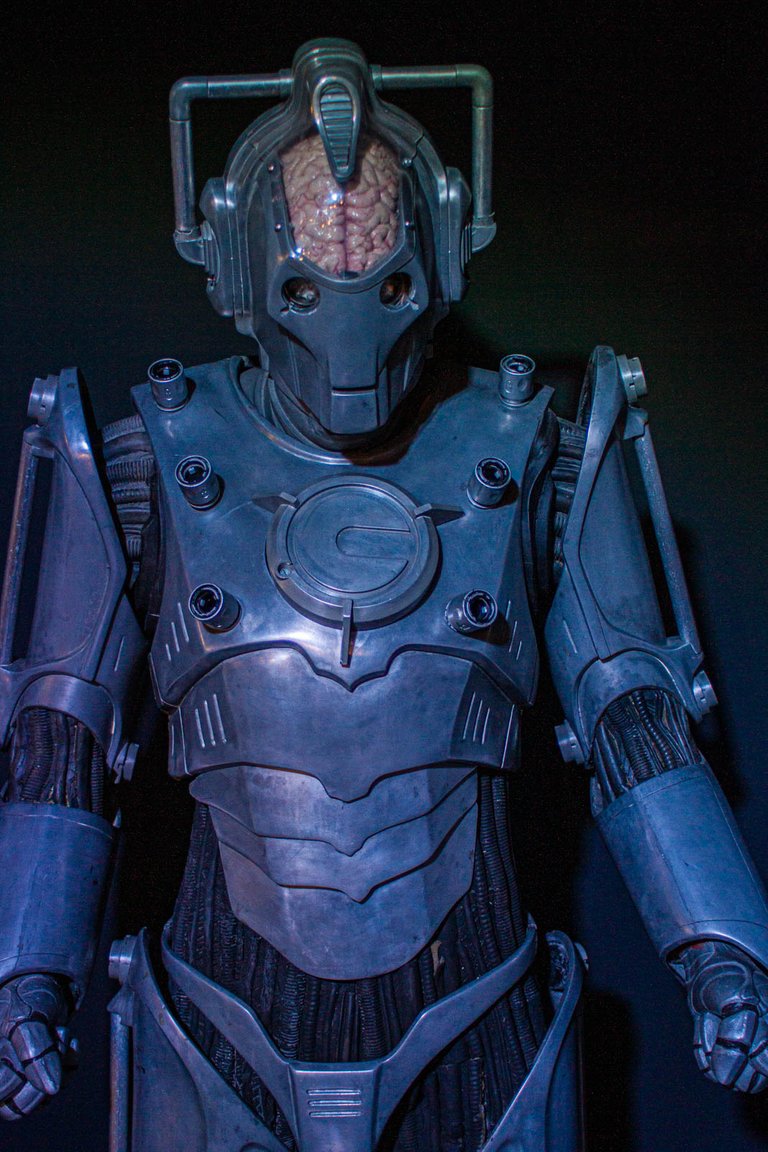 How about that creepy cyberman with the exposed human brain? Anyone feel like being converted into a cyberman? I guess this was the original assimilation.
Wandering Around Downtown
After touring the Doctor Who museum, we decided it was time to get something to eat. We hopped in a taxi and headed back downtown. We found a nice pub (Brains) and stopped in for a rest and some food.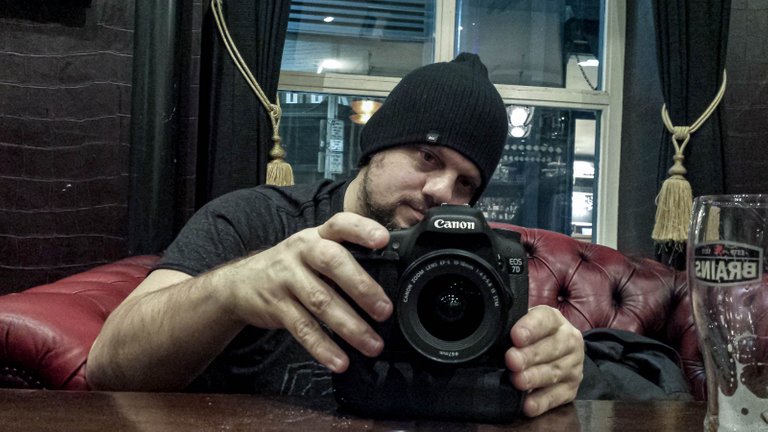 We didn't stop for long because we still wanted to go and see Cardiff Castle before it got dark. We did a quick stop back at our hotel and got changed before heading back out. Check out the weird little hotel that we stayed in: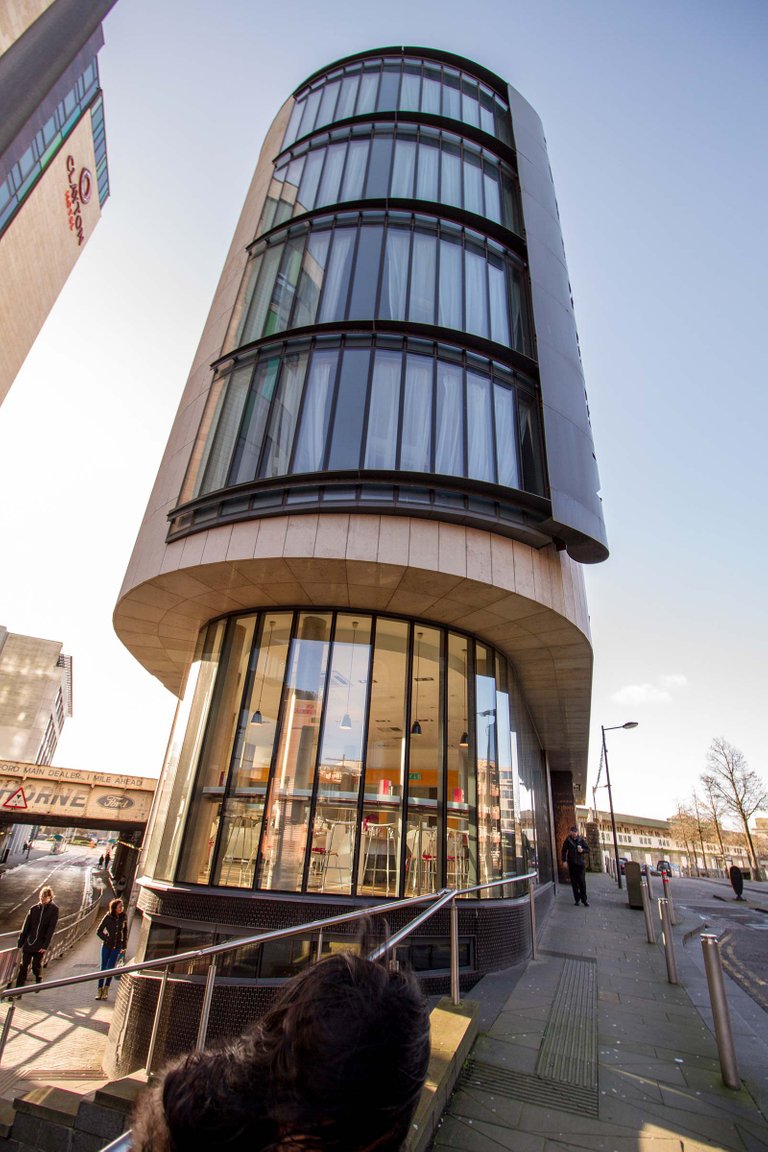 This hotel was ridiculous. It is situated between two streets and is as narrow as a building can safely be, in my opinion. The rooms were absolutely tiny and the bed was worse than any nightmare that Ikea could provide. Suffice it to say that we didn't get much sleep!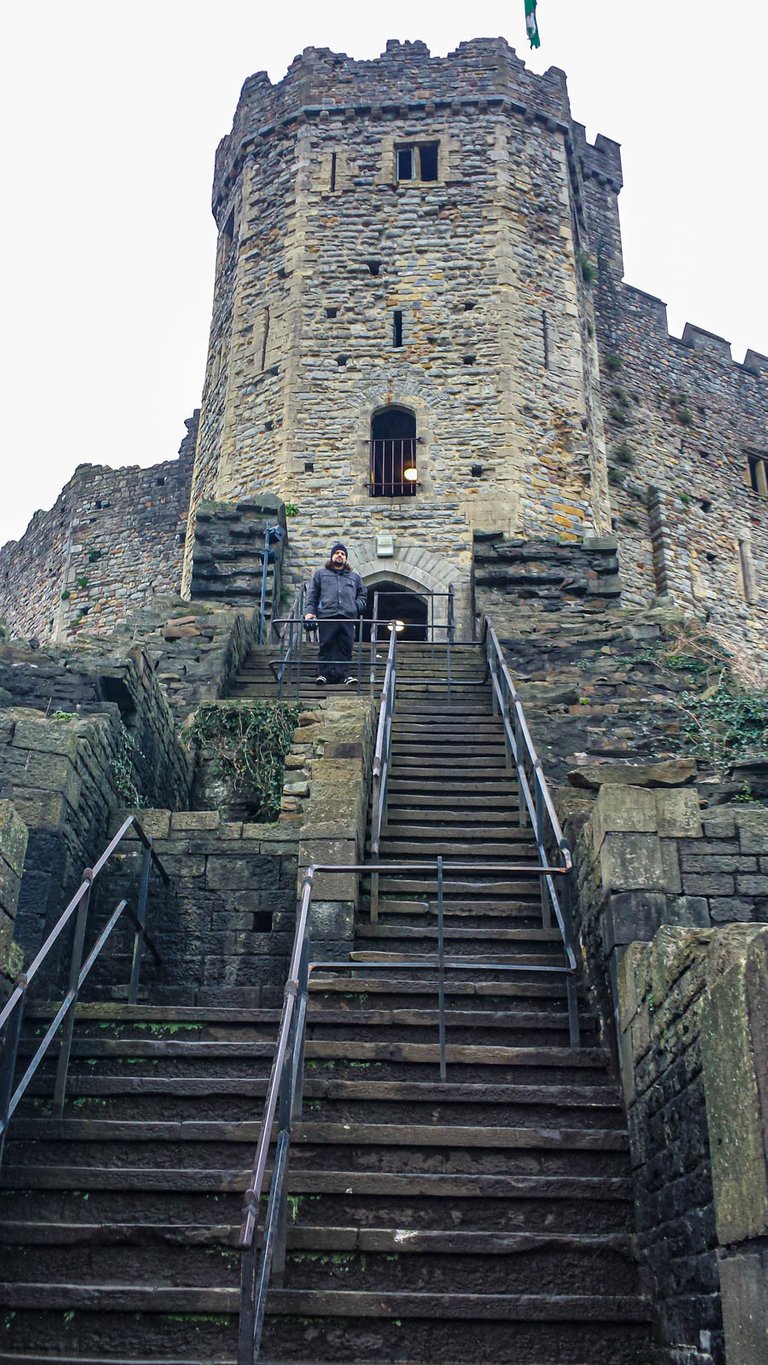 The sights from the Cardiff Castle grounds were quite beautiful. From the top of the tower you can see some pretty great views of the old city. We actually went inside and did a tour, but I will leave that for another post as there are quite a few images to get through.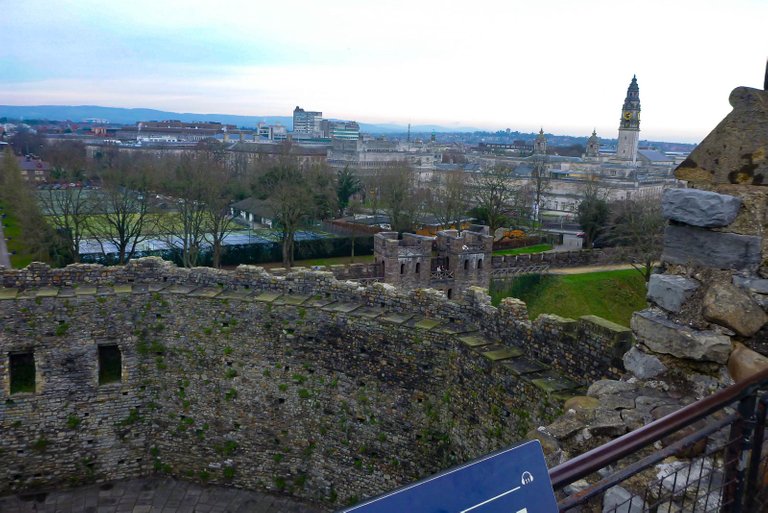 After a long day of touring the town, we figured it was time to be heading back to our tiny hotel room. We had the taxi drop us off a few blocks from the hotel so that we could walk around a bit.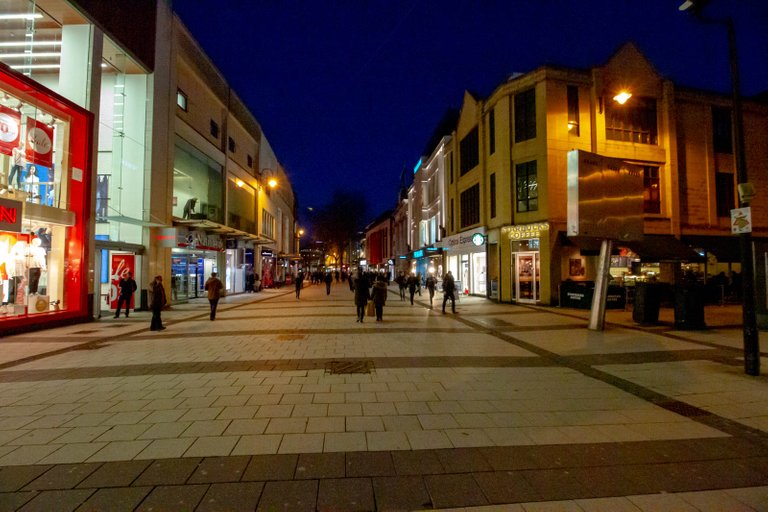 Cardiff has plenty of places to eat and shop so you're never far from the action here. This is one of those places that I think I'd like to visit again and see what else the town has to offer.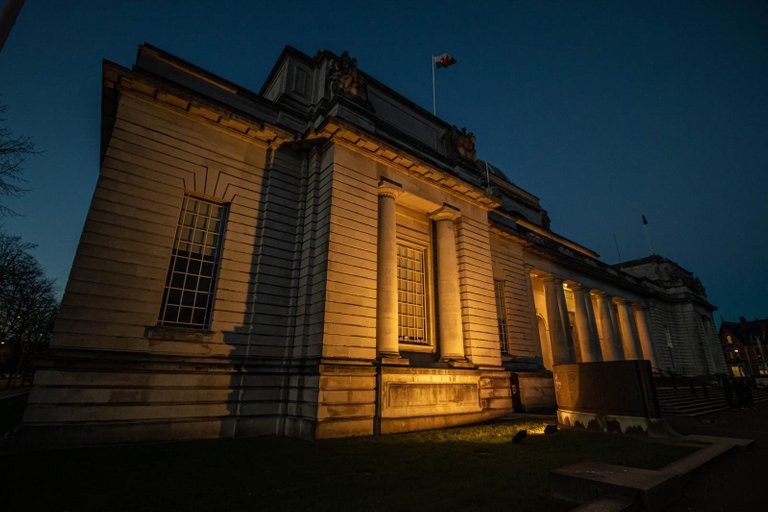 I particularly liked the look of the old town hall building. I had seen it earlier in the day, but this place looks quite ominous at night with the lighting.
Cardiff is Awesome!
All in all, we really enjoyed our trip to Cardiff. I really didn't know what we were going to find there when we decided to go, but as usual we were pleasantly surprised. Actually, our best trips have been to towns that we've gone to without any particular expectations. So the next time you're thinking about going on a trip but have no ideas, just pick a city somewhere and give it a go! You may be surprised by what you find.