Hello Steemians,
I hope you're having a great day.
This is my travel feed of Nayarhat, Dhaka, Bangladesh.
This is the place which I need to pass everyday except my weekend in a week.
Because it's so near to my office.
Nayarhat is normally a big market where we can find many things that we need.
There's a small river beside this market where we can go for boat ride.
Today... I'm not showing any photos from inside the market.
I'll show and talk about the beauty beside this market.
Let's see some photos and I'll talk about em...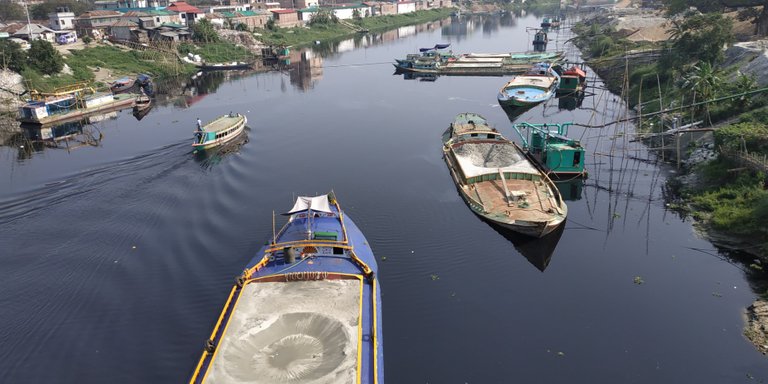 This is the river that I just talked about.
Captured this photo from up above the bridge which we need to use to pass this river.
I think this river is called "Bonsghai" or "Bongshal" river.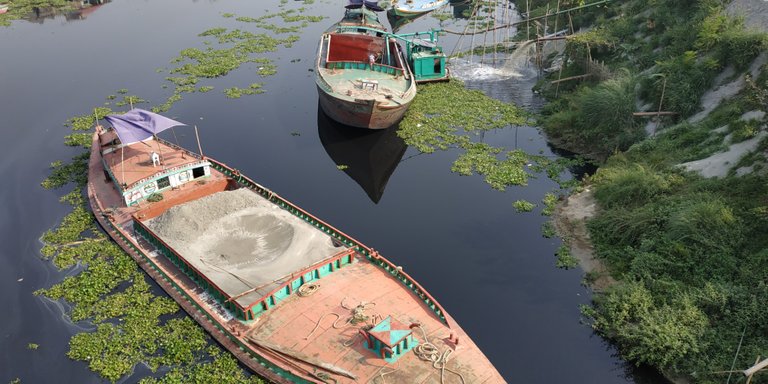 I'm a regular passerby on this road.
I used to go to Nayarhat everyday for my lunch.
And as I like to do photographs... I've taken many photos around here.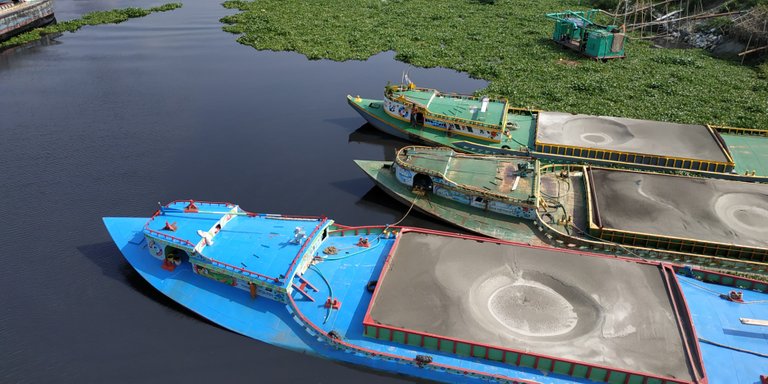 These ships are to carry sands from one place to another.
Nayarhat is also known to peoples for sands.
We need sands for construction sites.
Peoples around this place use sands from Nayarhat.
So this river gets busy with these ships.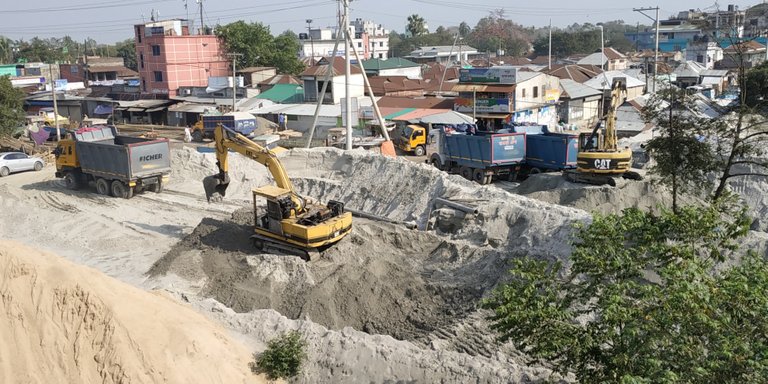 Sands...
Now I'm showing sites of sand sellers.
There are sands on both sides of the river.
This is one side.
Let me show the other one.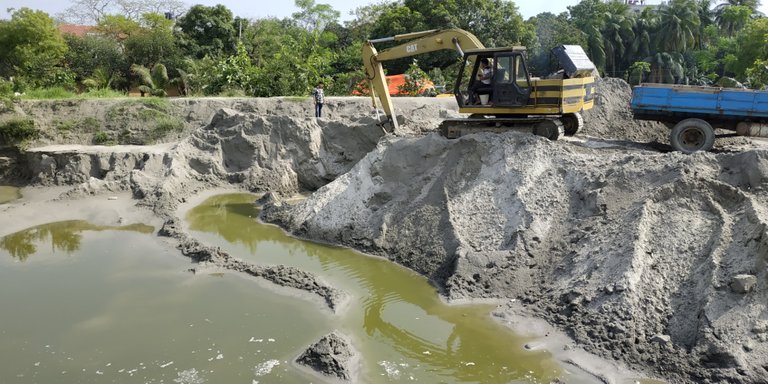 Yeah this is another one.
I captured this photo while that machinery were giving away sands on a truck.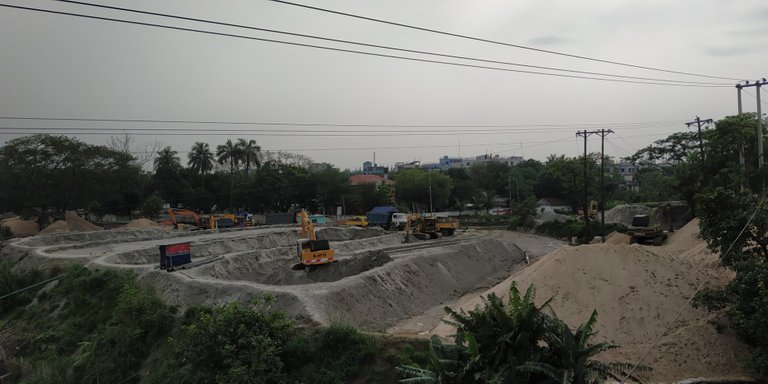 This is a big view from the brige.
A big place is being used to hold sands till exporting.
I'll try to write another travel feed very soon.

"About Me"
Generally...
I'm a Writer (I write poems+short stories), Traveler (I travel whenever I get free times and resources as it's a part of my life actually), Photographer (I love it too much) and Designer (Currently I'm the lead designer of a private company).
As a steemian...
I'm a curator of @onelovedtube, @helpie, moderator of @actifit and support member of @steemitbd.
Yeah I 'm trying to be a successful steemian.
I am available at discord...
My Discord ID: ashikstd#5058
Find me on..








That's all for now. I'll come with an interesting post again.

Hit the upvote button if you like this post and leave a comment if you wanna say anything about this post or my any other posts.

Please support me to keep having more of my works and you can follow me, so that you can see my future posts and you're always welcome to my blog.



"Be Good, Think Good and Do Good"
---
View this post on TravelFeed for the best experience.