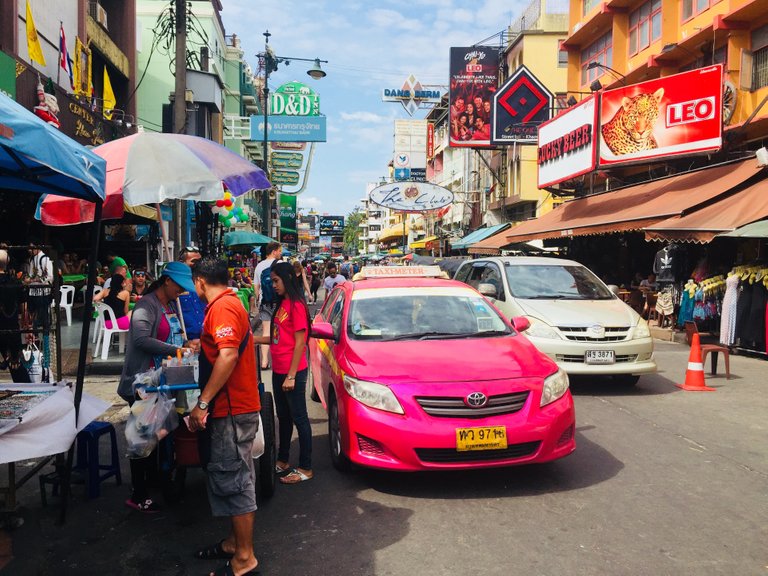 Read "Pink Taxis, massages and insects on the Khao San Road" on TravelFeed.io for the best experience
---
Even if it has been a while since we visited Khaosan Road in Thailand, I would like to share a few impressions with you and give you a few tips on what you should definitely try out there. Khao San Road is an approximately 450 meter long street in Bangkok in the Banglamphu district. You can almost only find tourists there, of course a few locals also run there, but you can also hear a lot of German and English there. The best way to get to Khaosan Road is by taxi. Every taxi driver really knows the street. Of course you can also ride the Tuk Tuk or the Skytrain.
Shopping on Khaosan Road is a real experience. Even though we saw many crowded streets with stalls, restaurants and co in Bangkok, the Khaosan Road really has everything you can imagine. We saw fake student ID cards for the smallest countries, of course the well-known fake branded T-shirts, sneakers, DVDs, etc.
What I can recommend to you: No matter what you want to buy from stands in Thailand, always deal with the retailers. This is a must, so to speak! In some cases, the retailers name prices here that are even higher than in Germany. And always ask before buying something from other retailers who offer the same product what price they suggest. Comparing prices can save you a lot of money. In the beginning it seems strange because you don't do it in Germany, but believe me in Thailand it is quite normal. Traders assume that they have to deal with you before selling anything. We sometimes paid half the price or even less.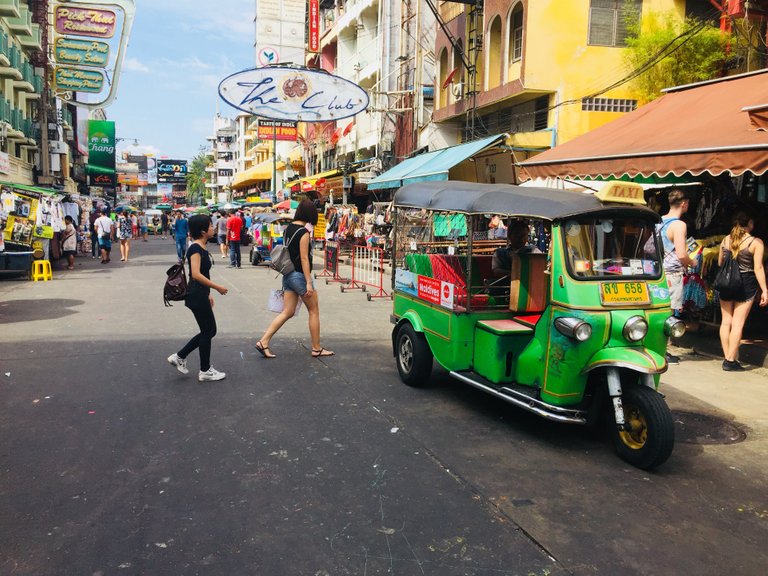 What we tried on Khaosan Road and what we can really recommend: There are very cheap but still good massages.
We went to the massage studio Shewa Spa for these massages. The studio is on the corner of Rambuttri Road. The staff are very friendly and speak relatively good English.
A massage for the feet or the whole body with a classic Thai massage is very suitable here. Because when you stroll through the streets, your feet hurt very quickly and what is better than a foot massage.
Prices start at around 200 baht (around 5 euros) for half an hour of foot massage and a one-hour traditional Thai massage costs around 400 baht = 10 euros.
What you can of course try on Khaosan Road: We were offered insect snacks on the spit more than once. To be honest we didn't eat insects, I don't know if I could ever imagine eating insects. Then I have too much head cinema. Although it is probably just a matter of getting used to. So who is brave enough ;)
From 10THB / 0.3 € you can choose an insect, for 40THB / 1 € there's a whole bag of it. These include grasshoppers, crickets, cockroaches, scorpions, spiders - and other insects that I could not identify. Unfortunately I didn't take a photo, I probably just didn't think about it at the moment and forgot it. Instead, we treated ourselves to a smoothie - which the farmer does not know;)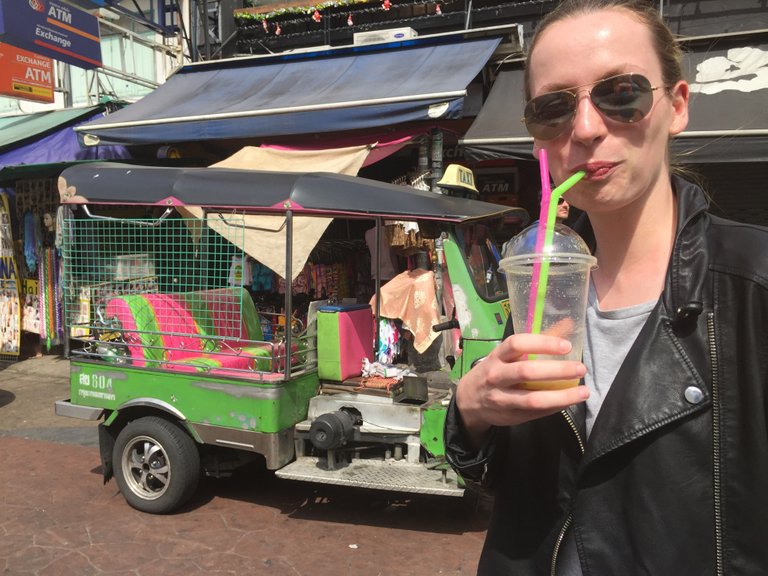 Our recommendation: Make sure you also visit the side street Rambuttri Road. We found it almost more beautiful than the much more well-known Khaosan Road. Rambuttri Road is, so to speak, a further addition to Khao San Road. Khaosan Road has been expanding in all directions for several years, so that over time the side streets have turned into very nice backpacker hotspots. The Khao San Road is often crowded, while the Rambuttri Road is a bit more relaxed and, above all, slower. Here were some really nice small and cozy bars, restaurants, hotels and massage studios. Here, too, the bars advertise with cheap offers. We paid 60 baht for a big chang, the beer in Bangkok. This corresponds to about 1.50 euros. The street is decorated with fairy lights and cozy lounges. So if you like to party extensively, the Khaosan Road is more for you, if you want to take it a bit more relaxed and relaxed, you are in good hands on the Rambuttri Road.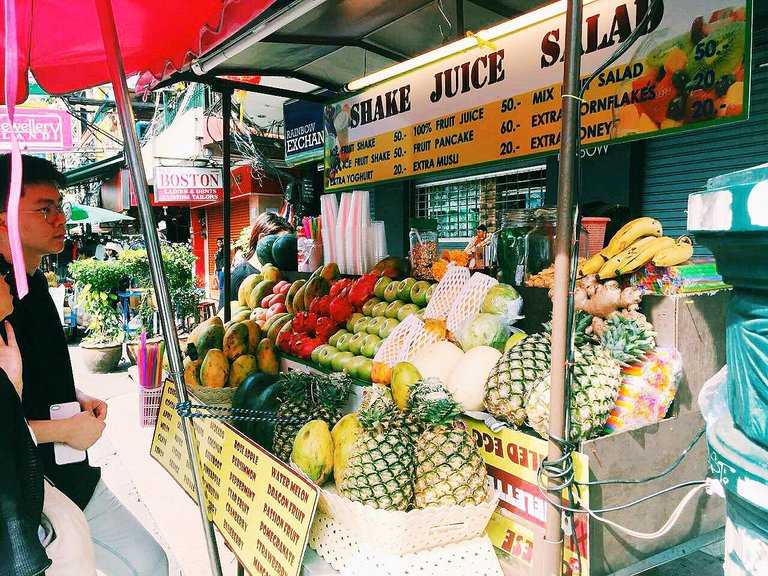 Hope you enjoyed my post, i would be very happy about your feedback, see you soon!
---
View this post on TravelFeed for the best experience.