Hello everyone, Hope you are having a good day ...
I love writing about travel because these are those perfect days which make me happy always and I love to share my happiness with you guys.
I have shared with you about Malaysia, Singapore, Thailand, and India (a few areas) and today I am going to share another historical, architectural importance called " Qutub Minar ". This is UNESCO World Heritage Site situated in Delhi, India, a huge complex that is also known as Qutab Minar.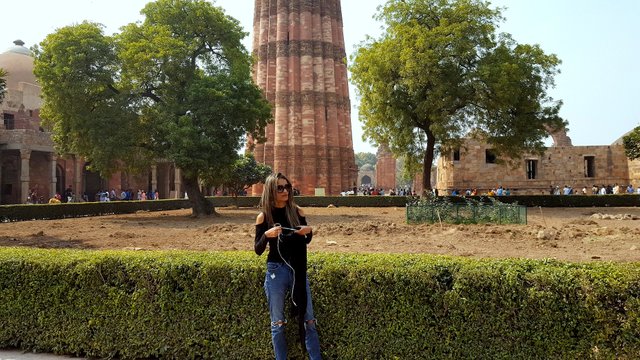 The Qutub Minar is a 73-meter tall, high tapering tower built by Qutub-ud-Din Aibak in 1193 which is a five-storied tall tower with a 14.3 meters base diameter. But the diameter on the peak point is 2.7 meters so from bottom to tops it is reducing its diameter. This is the highest tower in Delhi city and projecting balconies also.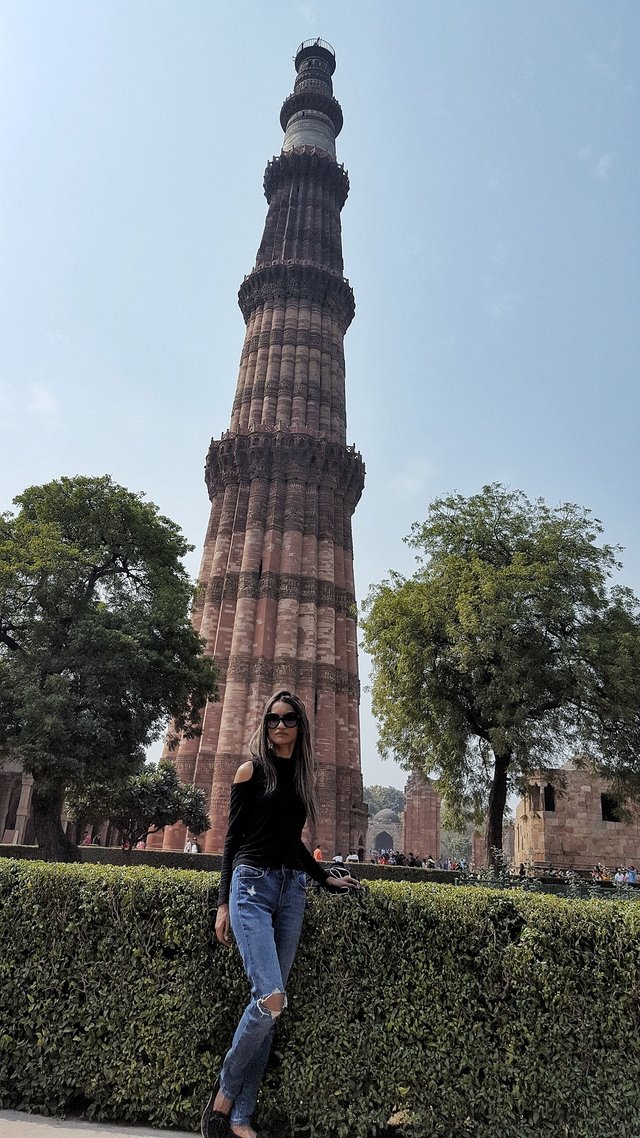 Don't look at me, I was skinny then. The tower was established to celebrate Muslim dominance in Delhi and the first three-stories made with Red sandstone and other two made with sandstones and marbles. source.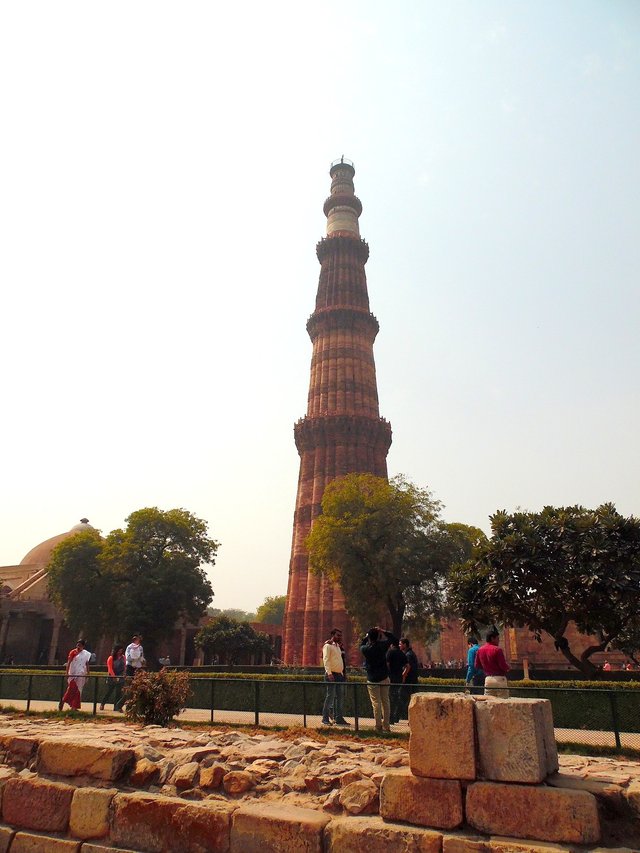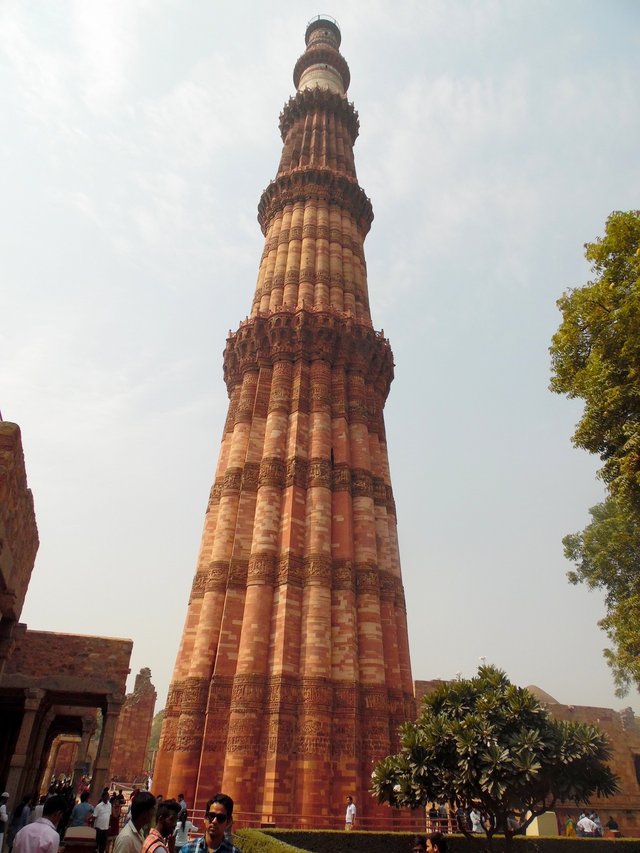 ---
This is really fascinating tower indeed, in fact, total complex is worth to visit. You will explore details of the structures and their construction concept at the same time. In the picture, you will also notice a pattern on the tower plus artistic details.
The construction of the Qutub Minar was started by Qutub-ud-Din Aibak, but he only constructed the basement. The construction of the tower was later taken over by his successor Iltutmish who constructed three more stories. The last two stories were completed by Firoz Shah Tuglak. The different architectural styles from the time of Aibak to Tuglak are clearly visible in the Qutub Minar. source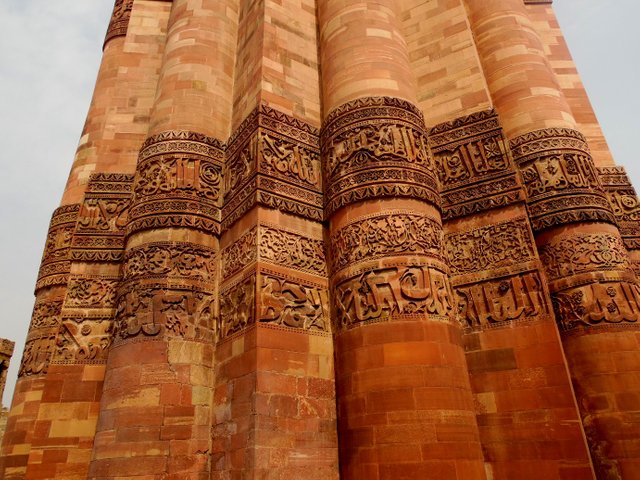 In this picture, you will see details of artistic designs and Arabic alphabets as well. Basically, these are Nagari and Parso-Arabic characters. These characters used in different sections of the Minar which expressed the history of construction.
There are 379 steps in the tower but I didn't visit there because those were spiral and I hate spiral staircase.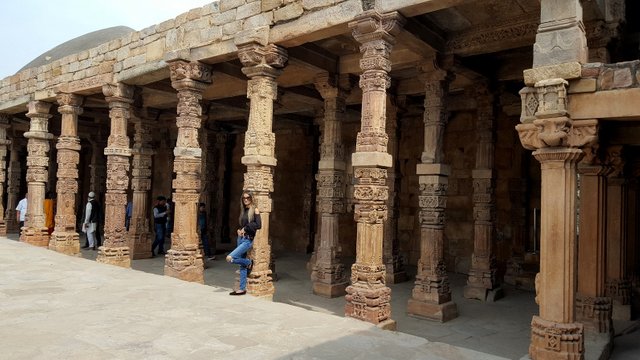 This is an old building structure of Qutub Minar Complex, You can see how beautiful artistic those columns are. Such a beautiful crafting work.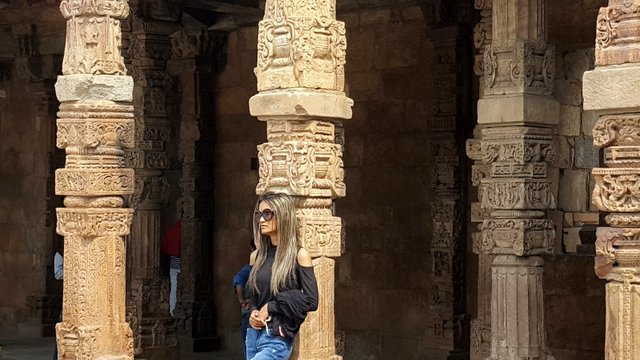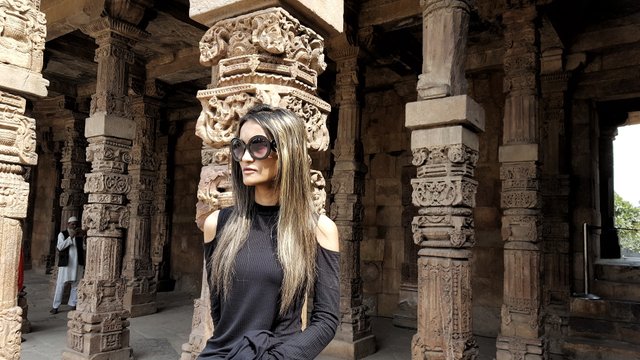 All made from sandstone and always renovation going on because of maintenance purpose. The structure was almost 15 feet height approx with different ornamental designs and orientation.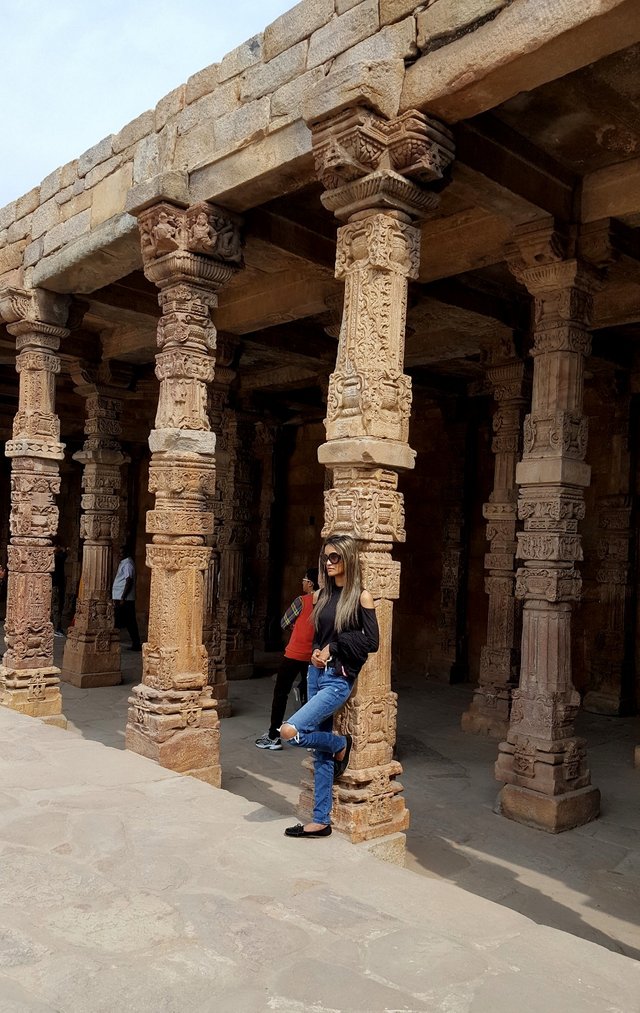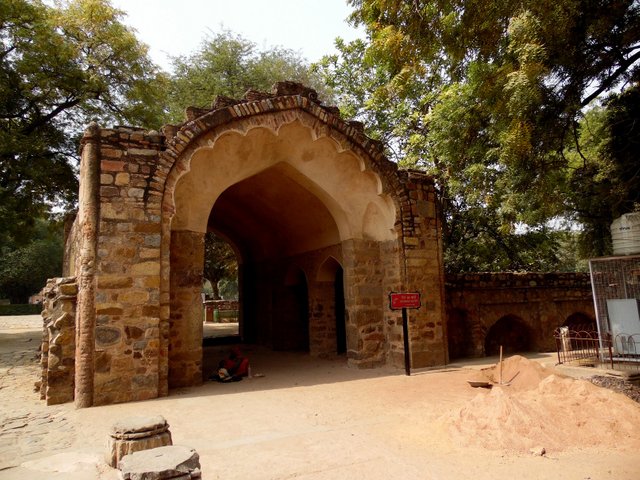 Another old structure...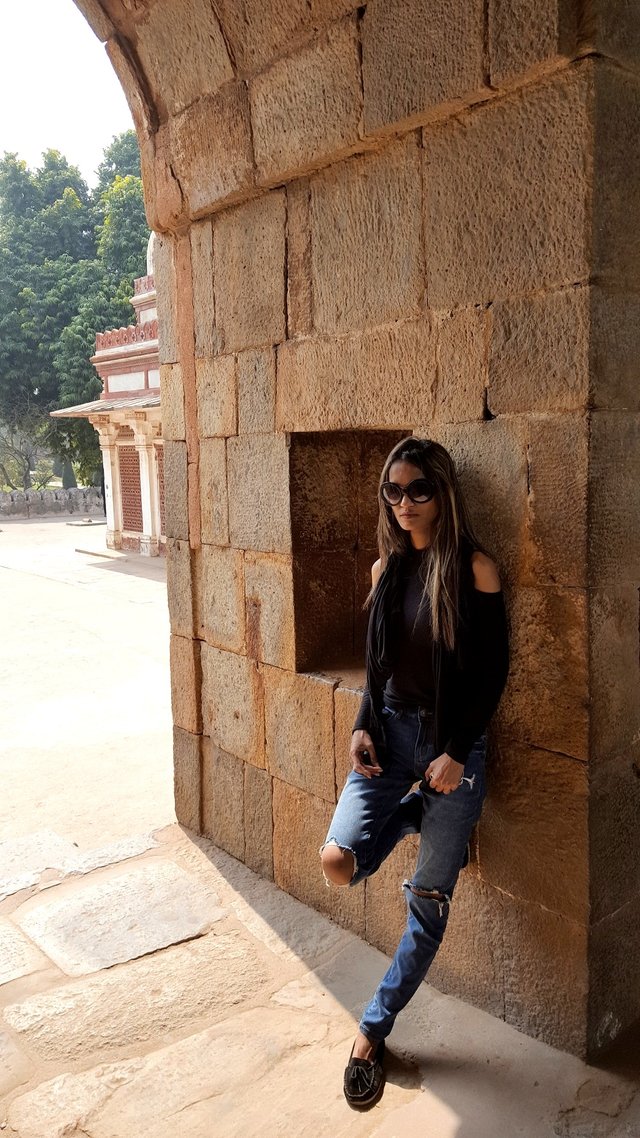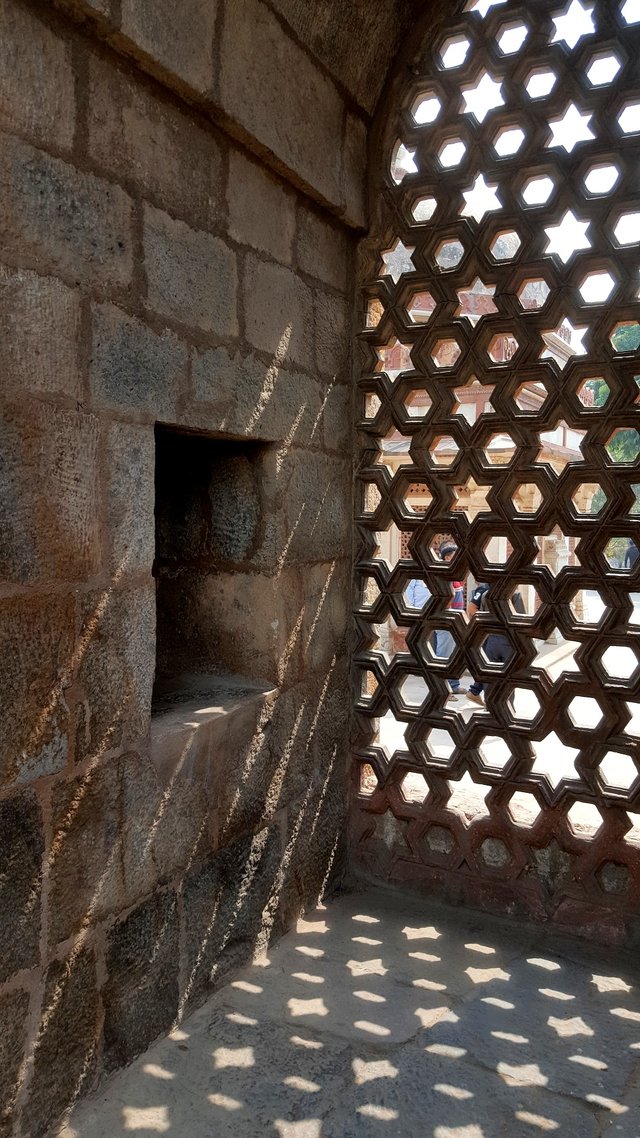 These open corridor reminds me of Islamic Architecture, as it is Mosque complex, so these type of pattern can be seen. This area creates a dramatic environment.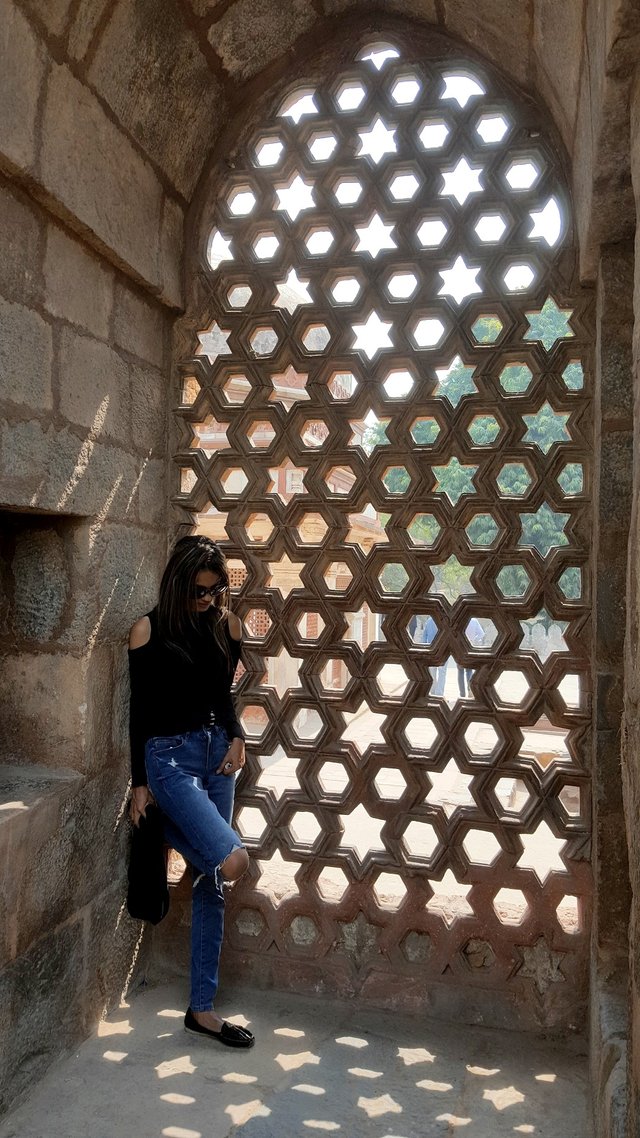 From the picture, you can imagine how huge these structures are and the material as well. Let me give you another corridor picture....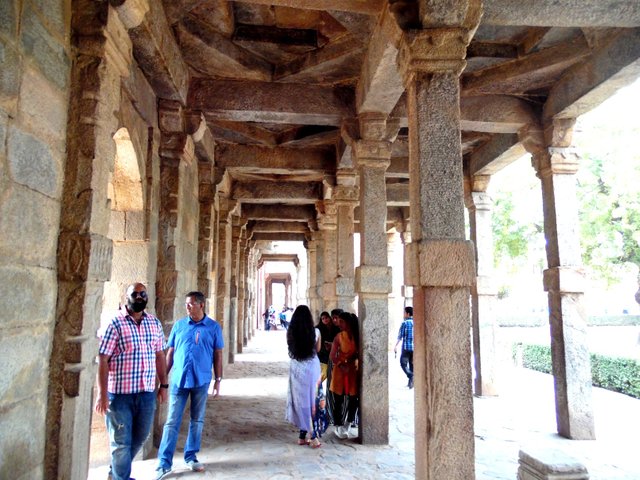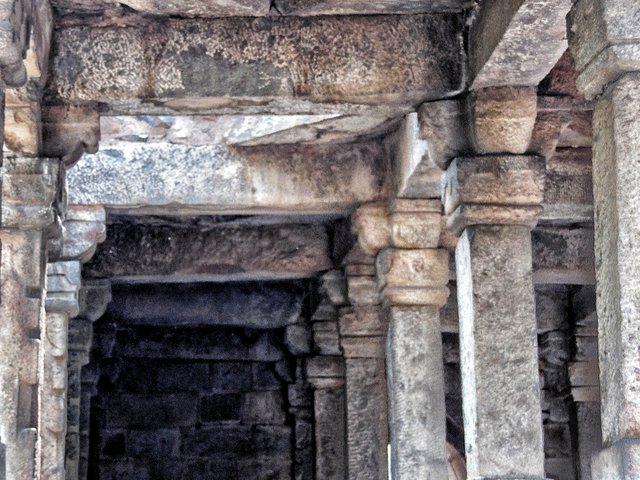 Another destroyed old building....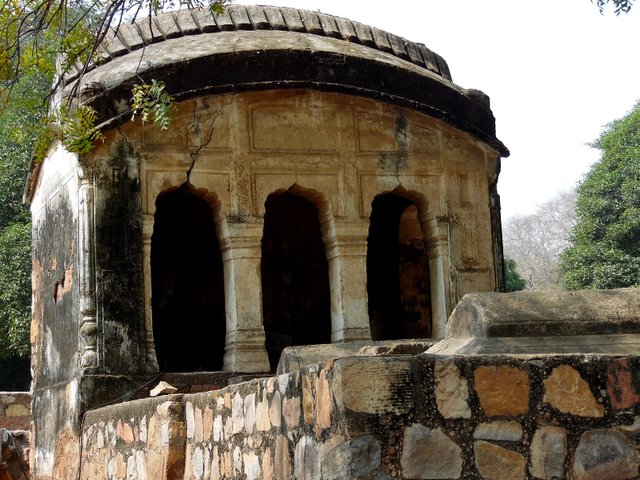 I feel this entire complex needs more maintenance and much more attention because due to lack of maintenance, these old building structures are almost ruined....
To be continued.....
Love
Priyan....
---
---
I am @priyanarc.... An architect, a dreamer and a passionate writer who loves to write about life. I try to present my own perspective and experiences. Please leave your feedback and criticism because it's the only way I can know and reach your mind and thought easily...


Thank you so much....Thanks to @bdcommunity for always supporting me. Also, I am thankful towards @welcomewagon for giving me the opportunity to develop myself and for generous support from all members...thank you @nathanmars for enormous support. Thank you @onelovedtube , @DIYTube and @helpie ...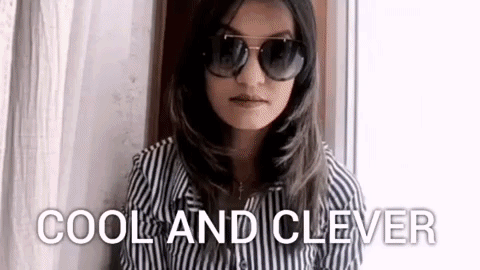 Thank you @sergiomendes for this amazing GIF.... If you want your GIF also you can contact with him...

You can find me on Twitter
After all I believe in community power , interaction , connection and engagement....

Curator of @DIYTube
---
View this post on TravelFeed for the best experience.