TrustWallet made a very bold claim on twitter,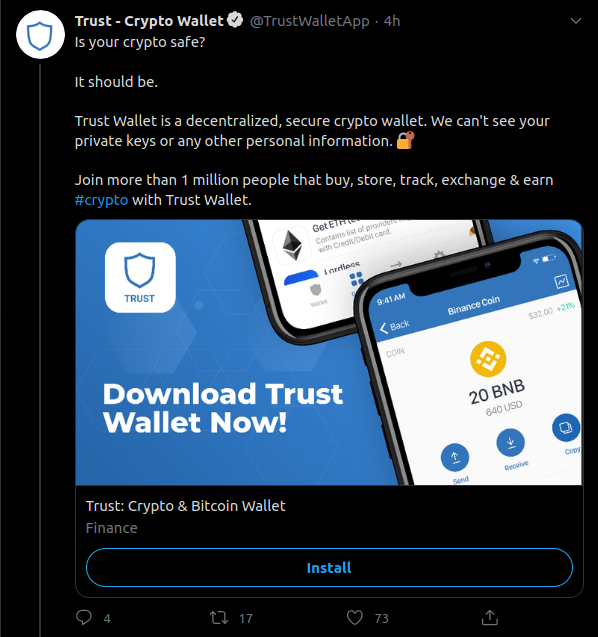 And two minutes later in duckduckgo, I knew that those claims are not exactly true.
The very first tracker Branch is collecting your IP among other data. Since there is no TOR connection, they access any and all your personal data.
Not to mention all the other trackers they push on you.
So... if they lie about collecting personal information, do they lie about (not) collecting wallet data too?
Who knows, but this is certainly shady business.
---
Secure & Anonymous VPN - Uploadfilter? Censorship? Privacy leaks? No Thanks!