Bitcoin (BTC / USD) Unstoppable !!!. Re-Accumulation could be ending.

Bitcoin keeps giving bullish signals, you want to find out, give the post a vote and let's get started.
We will see them next
First of all, I want to apologize for not performing an analysis, for a few months I have had the virus, I have lost my sense of smell and taste, I had a job loss, little by little with my family member we are overcoming it.
I want to thank everyone for their support, both for the emails received, and their positive comments.
People these analyzes take many hours of work
I need your vote today more than ever, thank you
Let's get started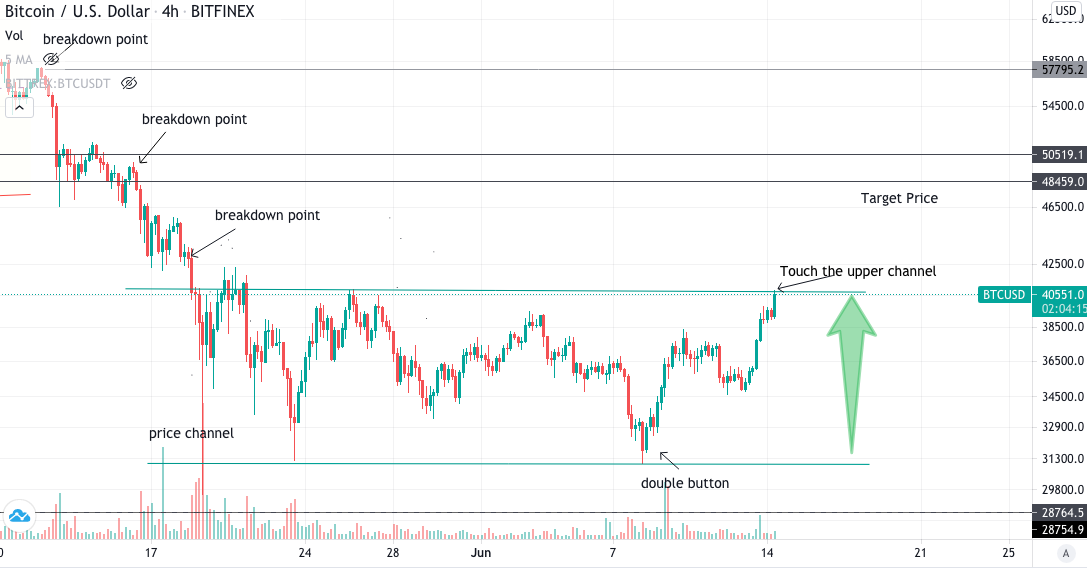 Today we see that the price of Bitcoin touches the upper part of the Re-Accumulation channel, there is news that indicates the purchase of Bticoin by institutional investors that would make the price go up.
It is also indicated by bullish signals.
All this indicates that the Re-Accumulation period could be ending.
Bullish News
MicroStrategy issues $ 400 million bond to buy Bitcoin
German funds will buy Bitcoin from the end of the month.
MicroStrategy
MicroStrategy gets $ 1.6 billion in orders in junk bond offering
The firm initially sought a $ 400-million bond offering.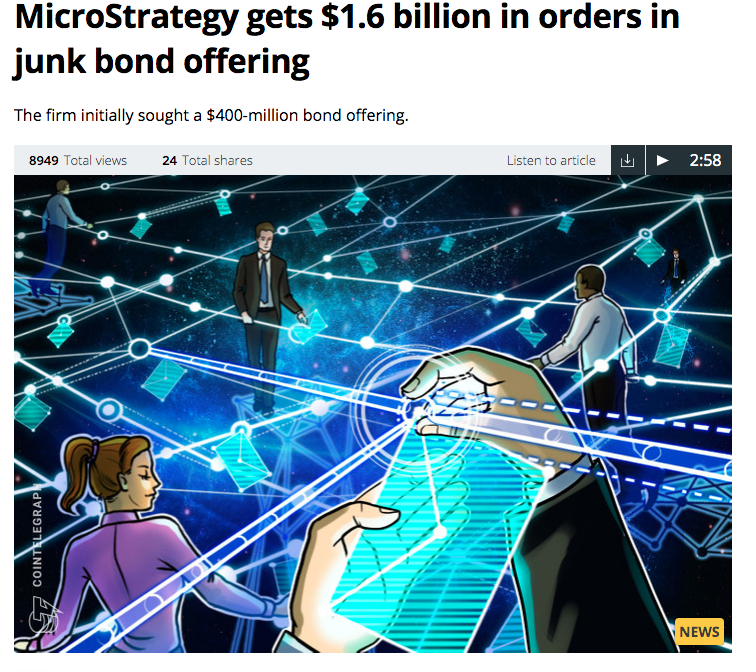 This denotes the interest in buying bitcon from these valaros who raise 4 times more than they had originally thought to raise
German Funds
More than 4,000 investment funds in Germany will be able to trade with Bitcoin
IMPORTANT POINTS
As of July 1, a law will come into force in Germany that will allow special funds to invest in Bitcoin and other cryptocurrencies.

More than 4,000 special investment funds or Spezialfonds will be able to invest capital in cryptocurrencies. Such funds are the largest investment vehicle in Germany, according to the CEO of Distributed Ledger Consulting in Germany.
By investing only 1% of the funds, the Spezialfonds could invest about 42% of the current capitalization of Bitcoin.
On July 1, a law will come into force in Germany that will allow more than 4,000 investment funds to operate with Bitcoin (BTC) and other cryptocurrencies. This was recently reported by a specialized media.
Bullish signals
Today touch the top of the Re-Accumulation channel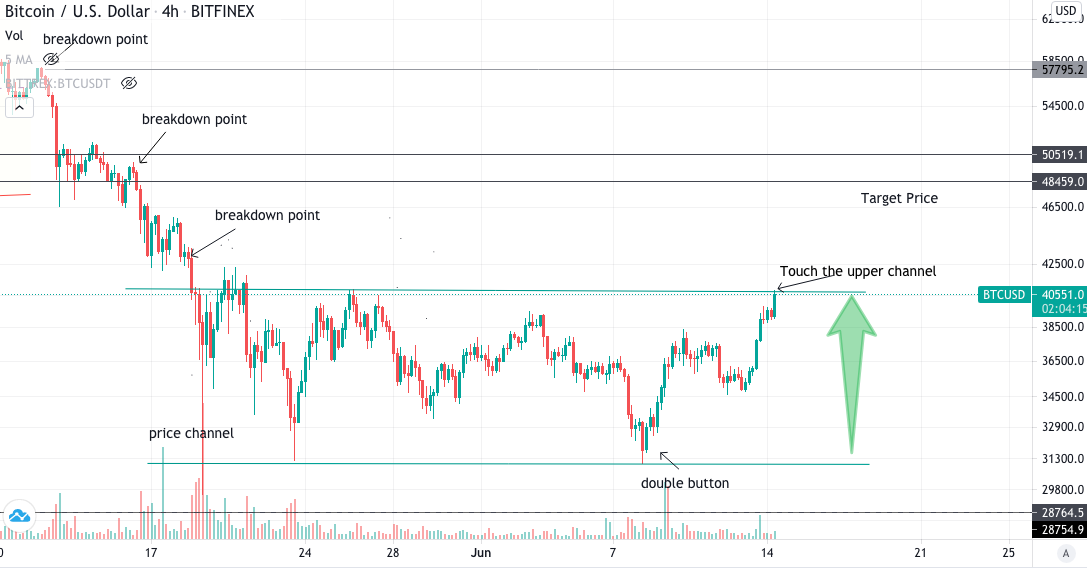 Mornig Star candlestick pattern (from 5 days ago)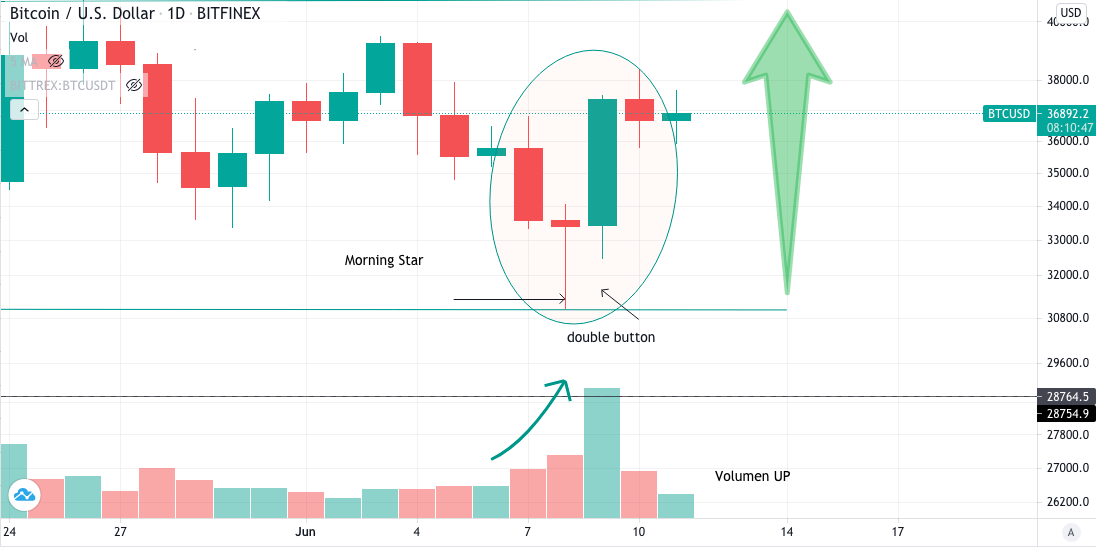 Bitcoin has broken the resistance of the 20-period daily average and today remains above, another good bullish sign.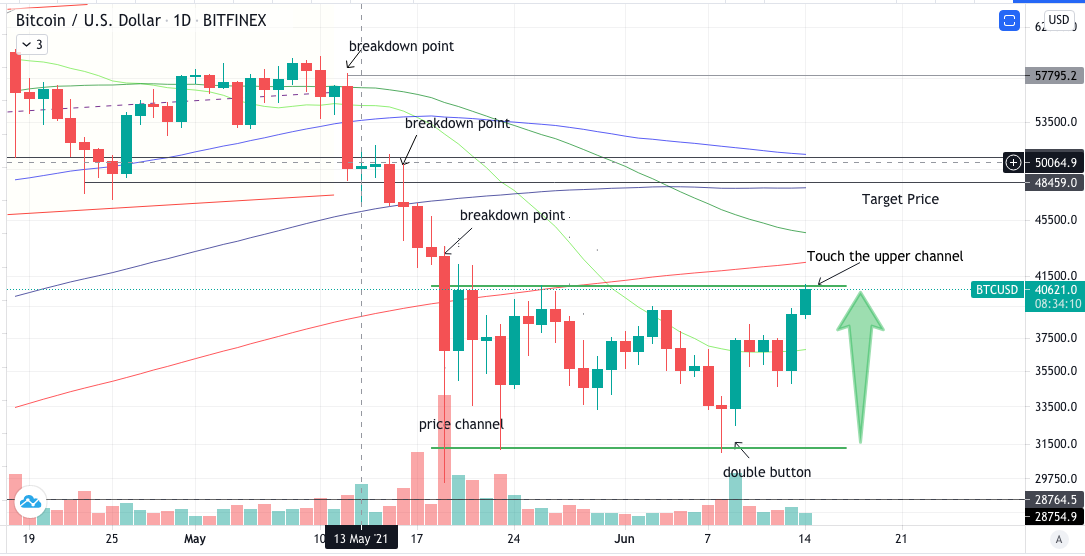 Miners stop selling more bitcoin than they mine.

Dominance through the floor and begins to rise. (Warning !!! Alcoins).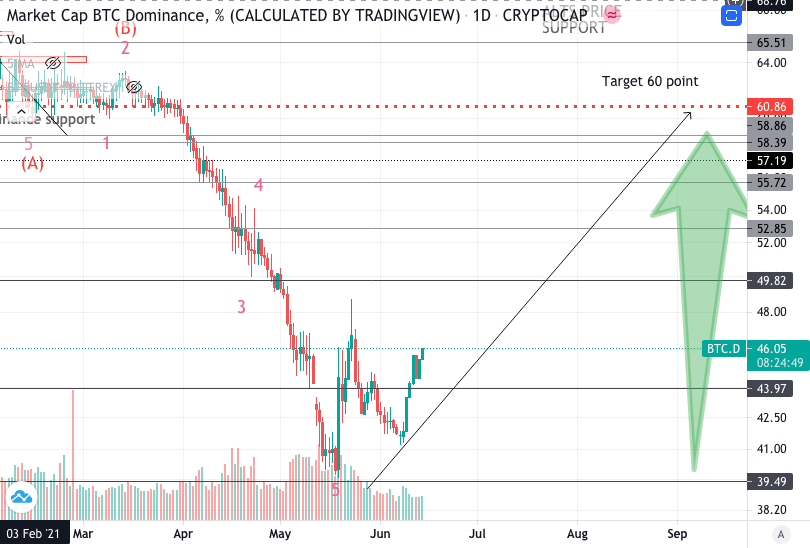 Thinking that the price will continue to correct
All these bullish signals you can see their developments in previous post.
Re-Accumulation Period could be ending.
Several weeks ago he had defined a Re-Accumulation channel and today we see that the price has reached its upper limit.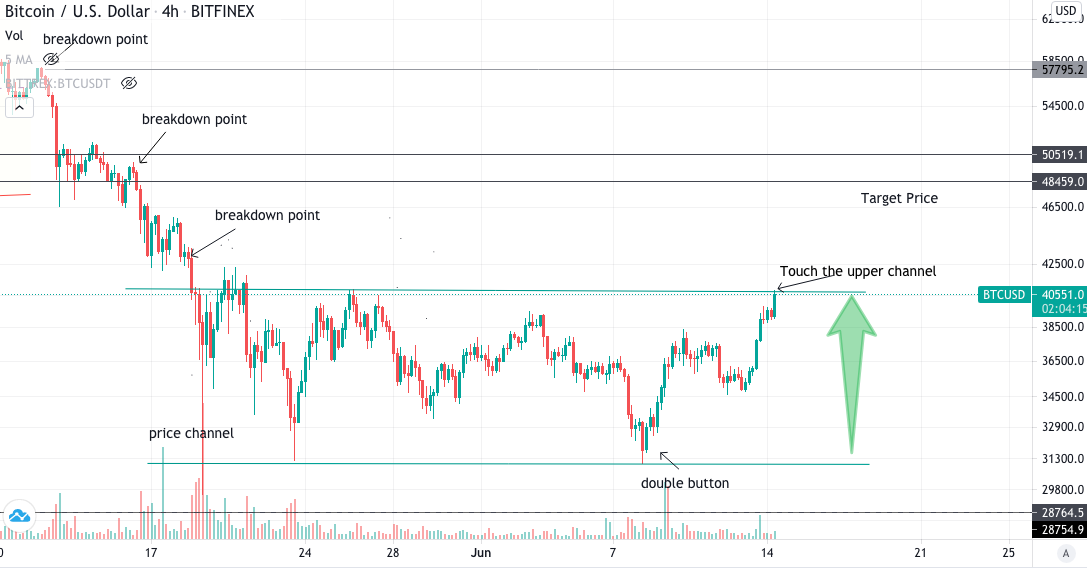 If we break it with force in the next few days, we could consider that the price would go up to $ 49,000 in principle, ending the period of reaccumulation that had been set in the channel, and starting a new short-term upward cycle and continuing the long-term one.
Reaching objectives we would also be setting growing highs and lows in the short term
If the price bounces down, we will continue in this Re-Accumulation channel for a while longer.
And what do you think?
Remember to give your post a vote, Always support good content. Thanks
Follow me it costs you nothing and you get a Healing Reward with Your Vote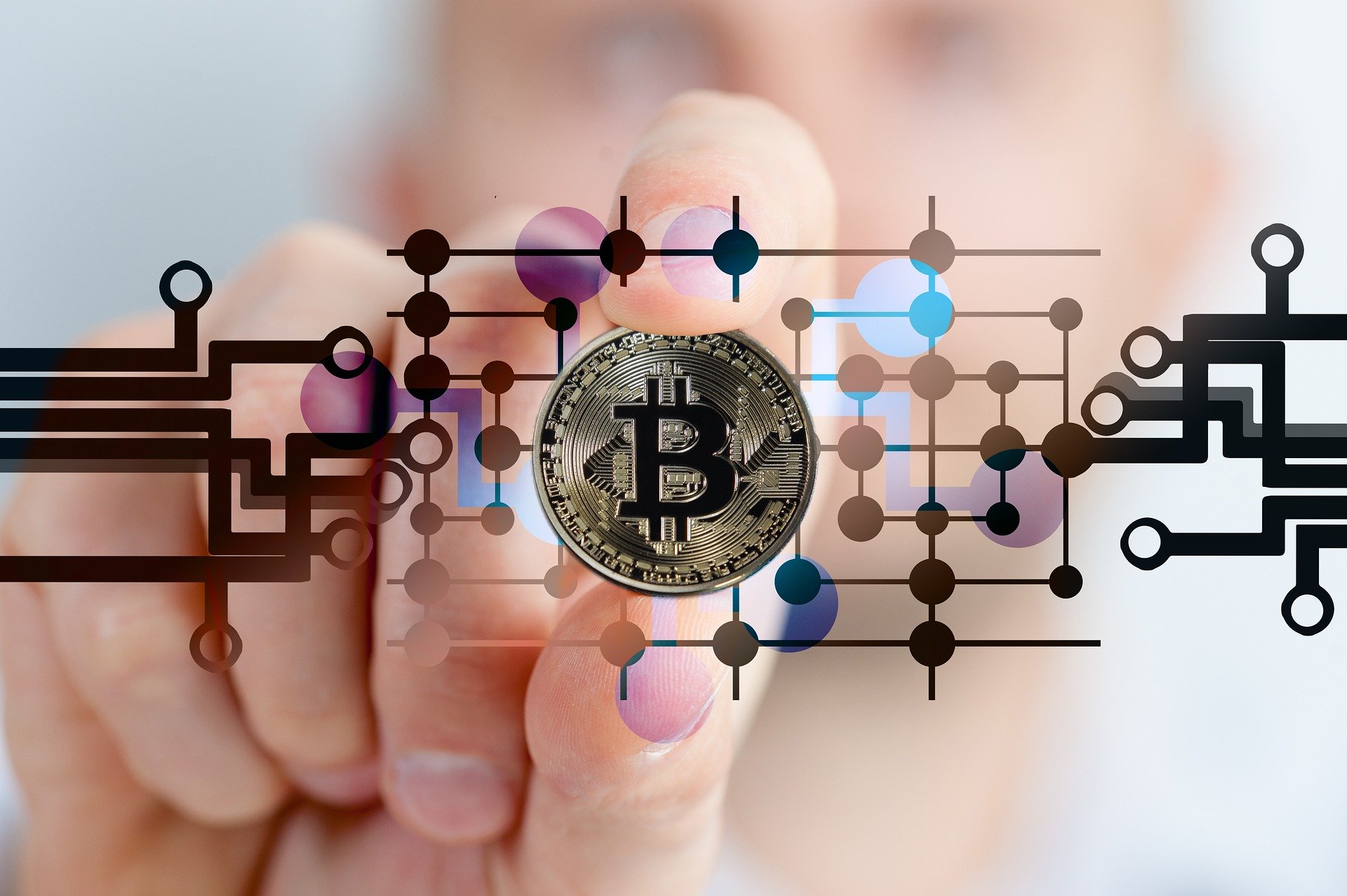 Protect your assets use Stop loss
The alcoins market is very dependent on the price of Bitcoin, when Bitcoins goes up the alcoins go up more, but also in the other sense, so I suggest that you periodically review a Bitcoin and use stop loss and move it when they are already in profit. Do not let a profit become a loss.
We will continue monitoring
To be attentive
Protect your Investments
Feel free to use and share my post or graphics, but please mention, @criptoar as the author. Otherwise, consider plagiarism and I will call you and advise my friends to do the same.
READ DISCLAIMER: this publication / analysis is only for general information purposes. I am not a professional trader and I will never be a financial advisor. The material in this publication does not constitute any trading advice of any kind. This is the way I see the paintings and what my ideas are.
Perform your own analysis before making an investment decision. Use money that you are willing to lose if you make an investment.
If you make exchanges or investments after reading this publication, it is entirely at your own risk. I am not responsible for any of your gains or losses. By reading this publication, you acknowledge and agree that you will never hold me liable for any of your profits or losses.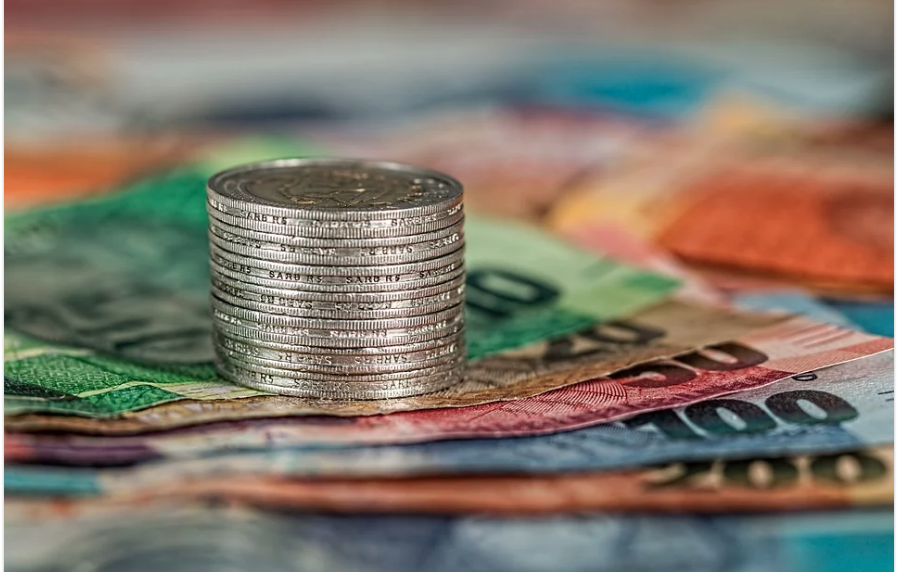 For your vote or comment, thank you
Posted Using LeoFinance Beta
---
---