This afternoon Bitcoin successfully broke through the level of US $ 11,900. This increase follows a large strengthening starting July 27, 2020, past the resistance limit of US $ 10 thousand.
Observed from Binance, the increase was very very dramatic at least starting on August 1, 2020 morning at 09:00 WIB at the level of US $ 11,264.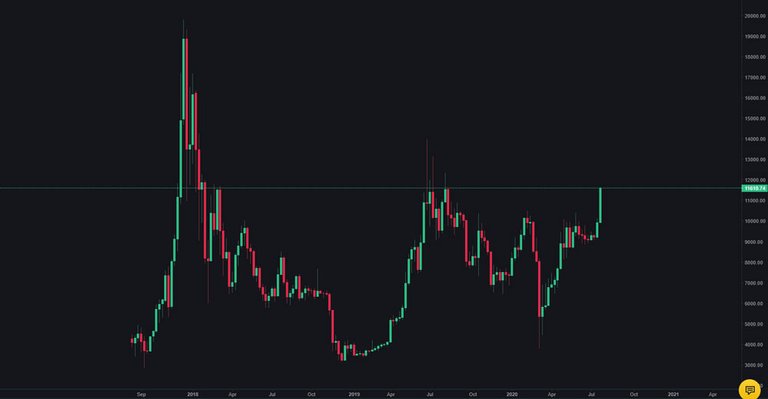 Source:binance.com


Drove to the level of US $ 11,900 this afternoon, meaning that the Crypto Asset King succeeded in replying to the rapid decline at the end of July 2020, when it fell from US $ 11,534 to as low as US $ 10,836.
On a weekly scale, Bitcoin successfully passed resistance of US $ 10,864 on 19 August 2019, including 12 August 2019 ago.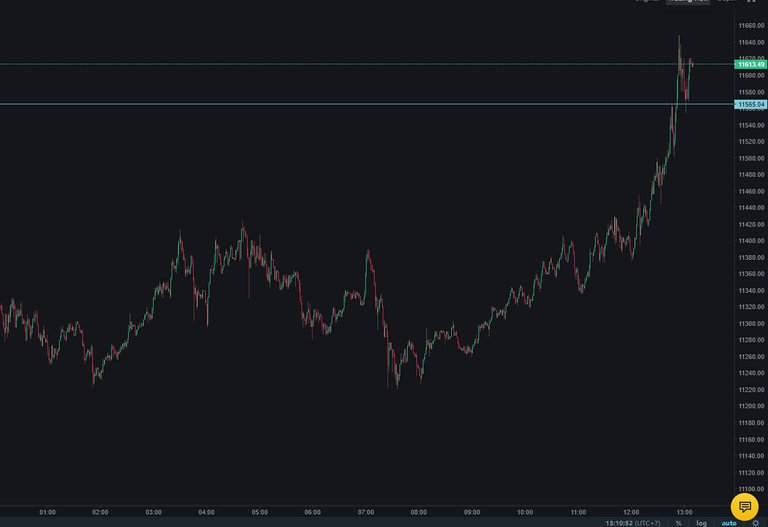 Source:binance.com


If the next resistance can be surpassed, 12,244 (5 August 2019), then Bitcoin is expected to advance to US $ 13,000, a level that may take a while to break. We look forward to it.
Posted Using LeoFinance